If you have been following me on Instagram @Make.E you will know that I promised to dust off my keyboard and give my blog some much needed attention. So true to my word, here I am bring you this Felt Basket tutorial. This is the first of 3 hand made gift ideas that I have compiled to share with you on the run up to Christmas.  It goes without saying (though I am saying it) that this and the other 2 makes I have coming up would make perfect gifts for any occasion, or even just to make for yourself...
So.... let's get this show on the road! 
Felt - 3mm thick. Available from Etsy, Ebay and all good independent fabric shops (remember to shop small folks).
Paper - to draw out your pattern. - TIP don't forget you can tape sheets of paper together to make your pattern as big as you like.
Pen, Pencil, Ruler, Rubber 
Normal Scissors and Fabric or Sharp Scissors.
Needle and cotton 4ply yarn or embroidery thread.
If you are anything like me then this bit won't fill you with joy but once it's done it's a one way ticket to FUN TOWN!.
One of the best things about making these baskets is you can make them any size you like. All you need to work out is how big you want your base to be and how tall you want it. Once you have those measurements you'll be flying. To make things super easy I will give you all the exact measurements of the baskets I made so you can copy exactly or do your own thing... EXCITING. Start by drawing your base size on your piece of paper. My basket has a base of 12cm x 9cm.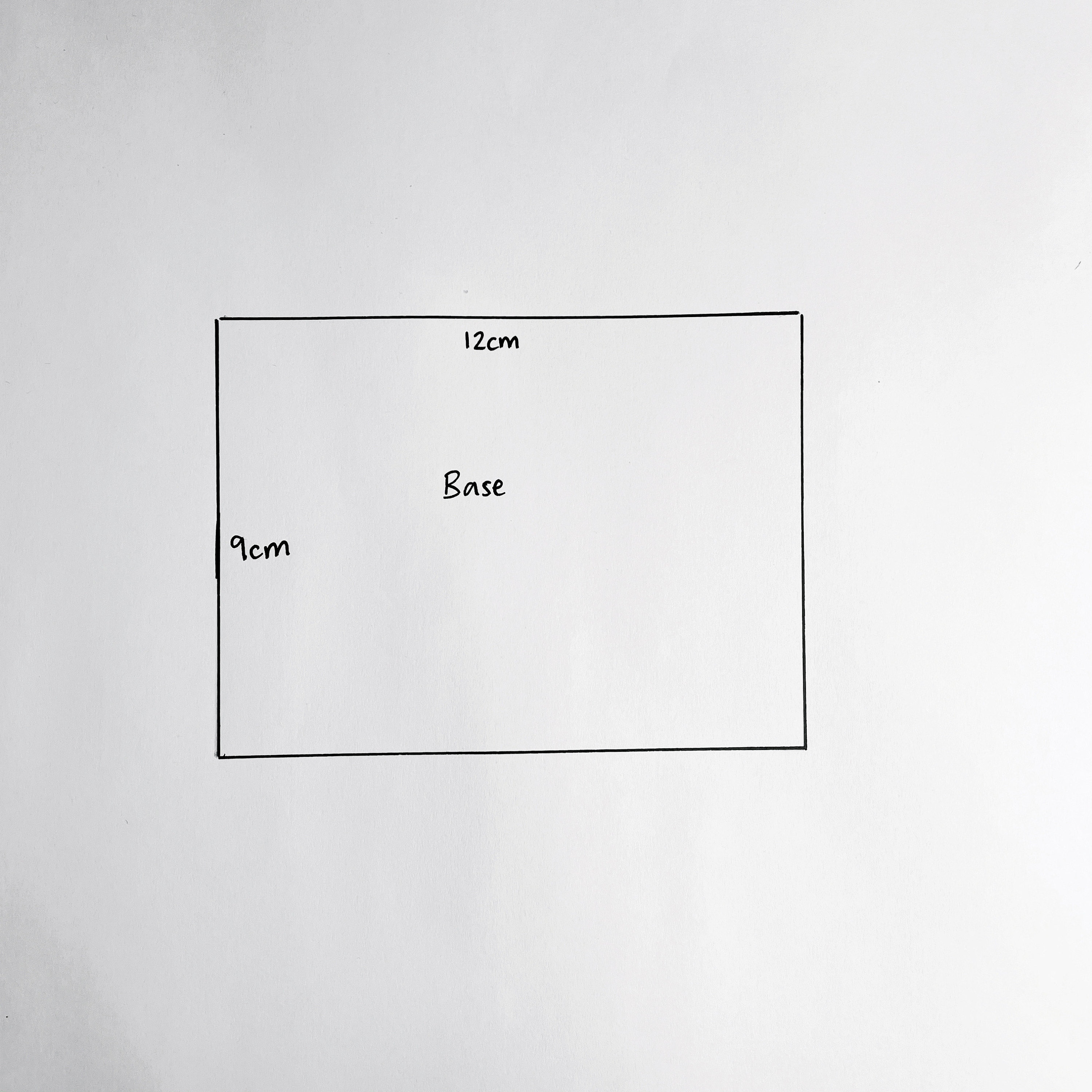 On the longest sides draw rectangles that measure as deep as you wish your basket to be. My basket is 7cm deep so my rectangles are 12cm x 7cm.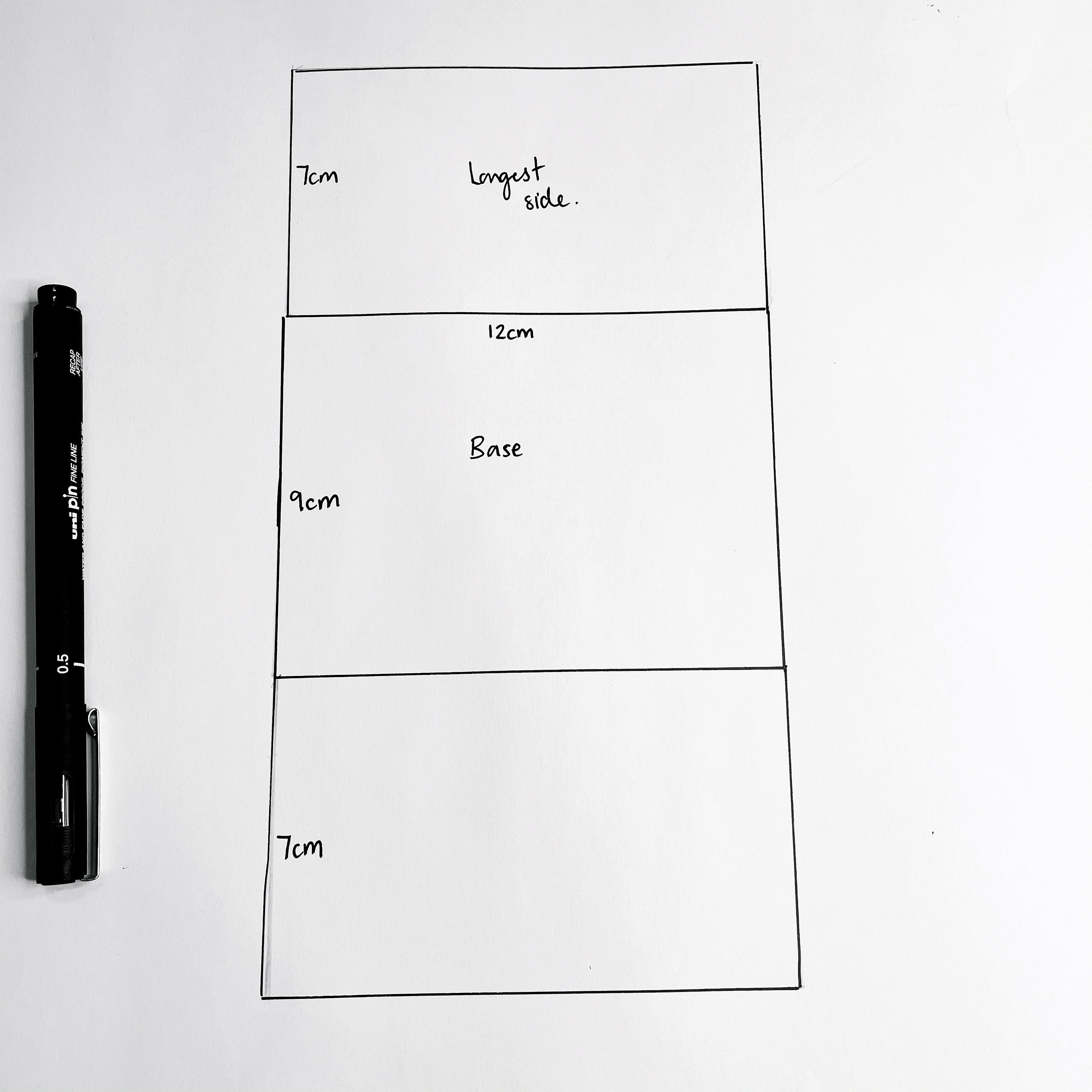 Now repeat this on the shortest sides. 9cm x 7cm.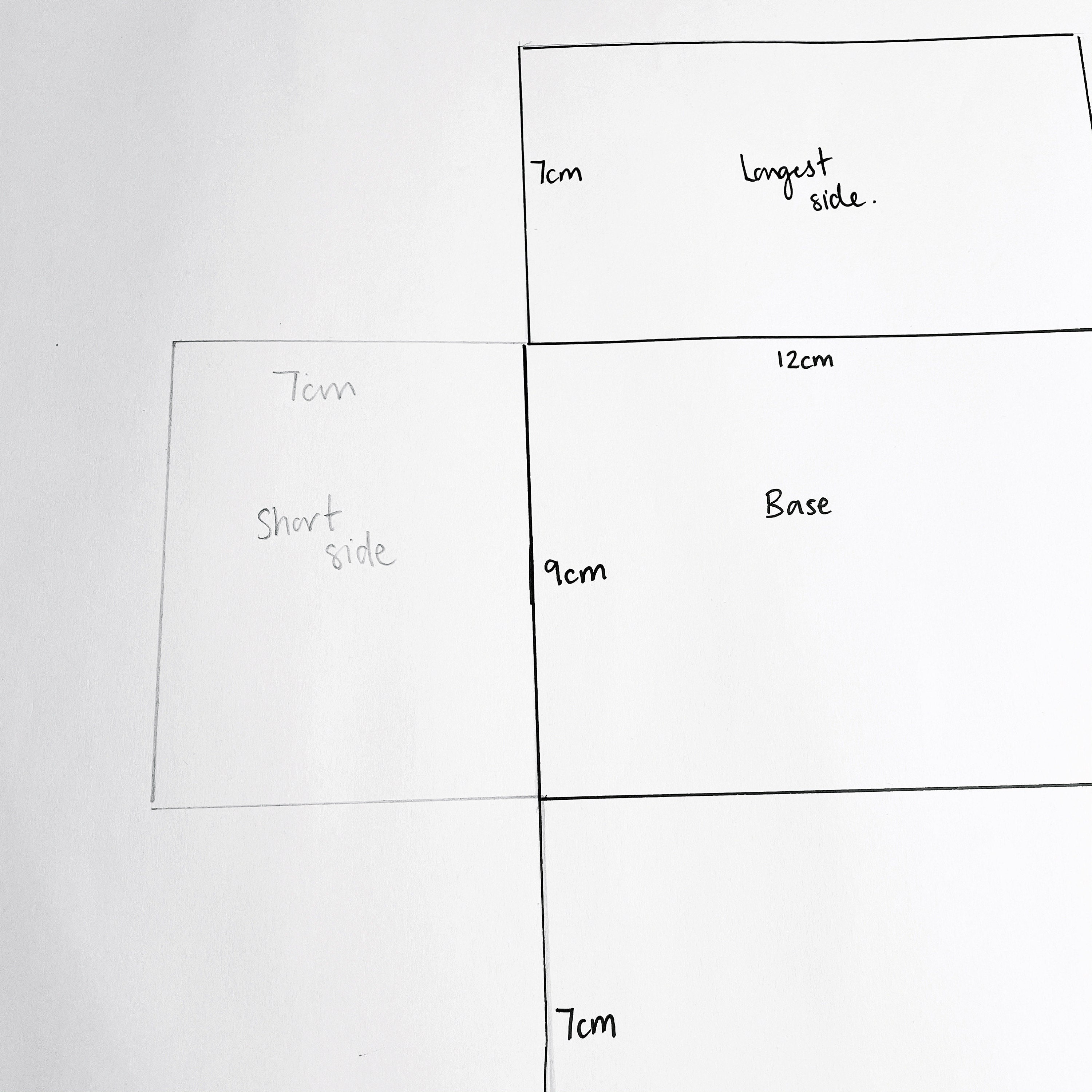 To give your basket strength and shape we need to add wings to the shortest sides, these will wrap round the longest sides and sewn together. To work out the measurement of the wings you just half the total on the longest side of your base. 
So using my measurements it's half of 12cm = 6cm.
add 6cm on to the smaller side rectangles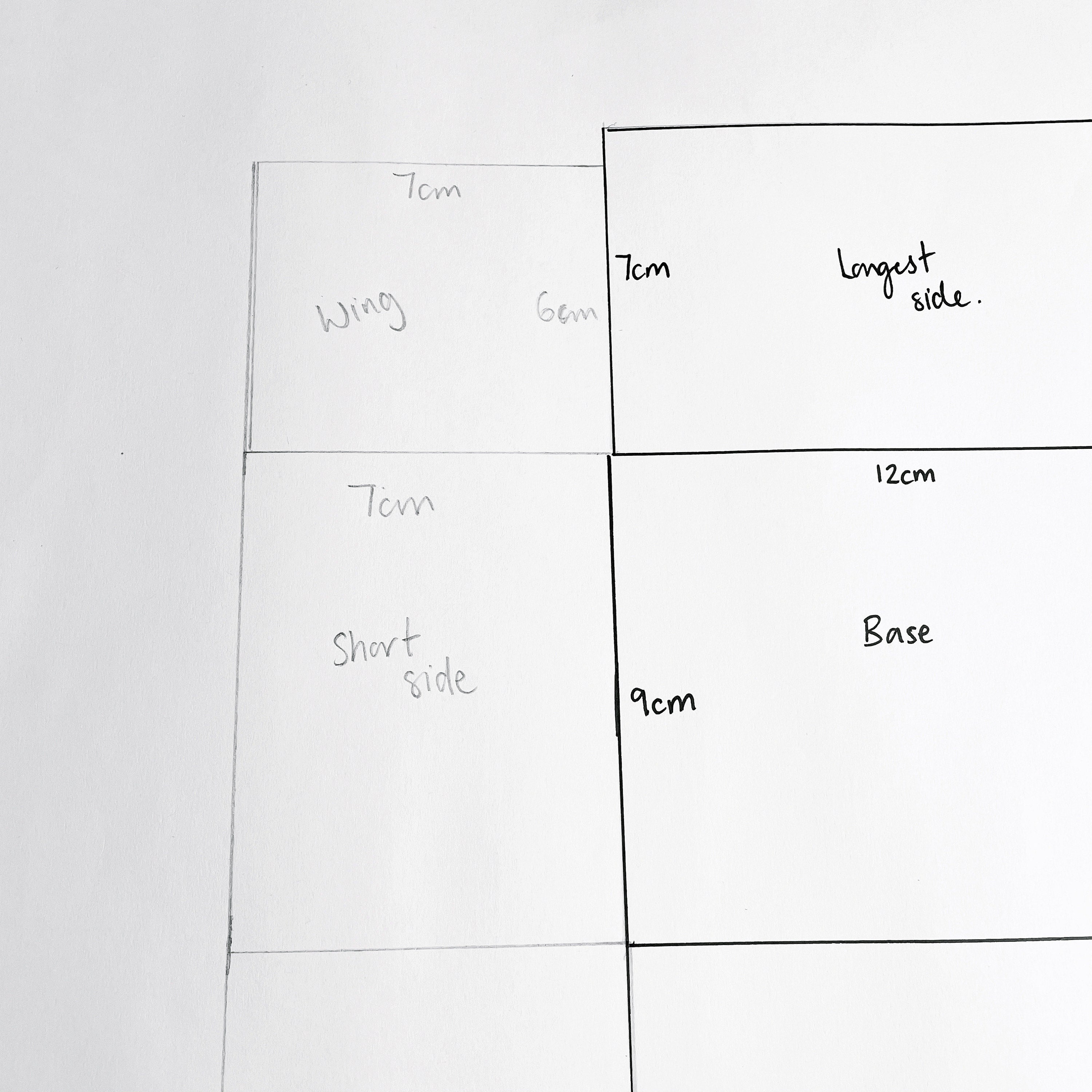 by eye and to the near 0.5cm mark a 1/3 point up the side to give you a wedge. I measures 3cm up. Repeat on both sides.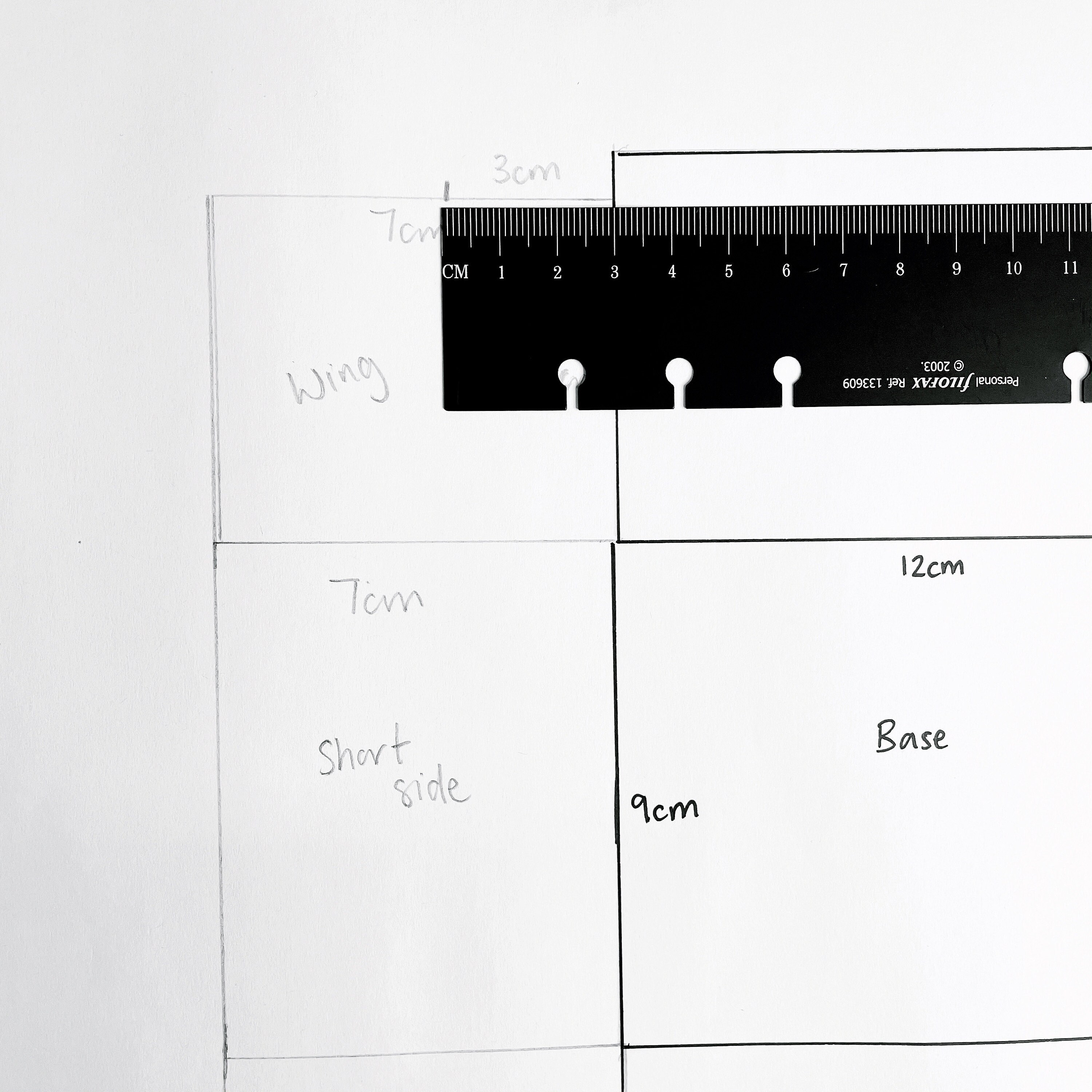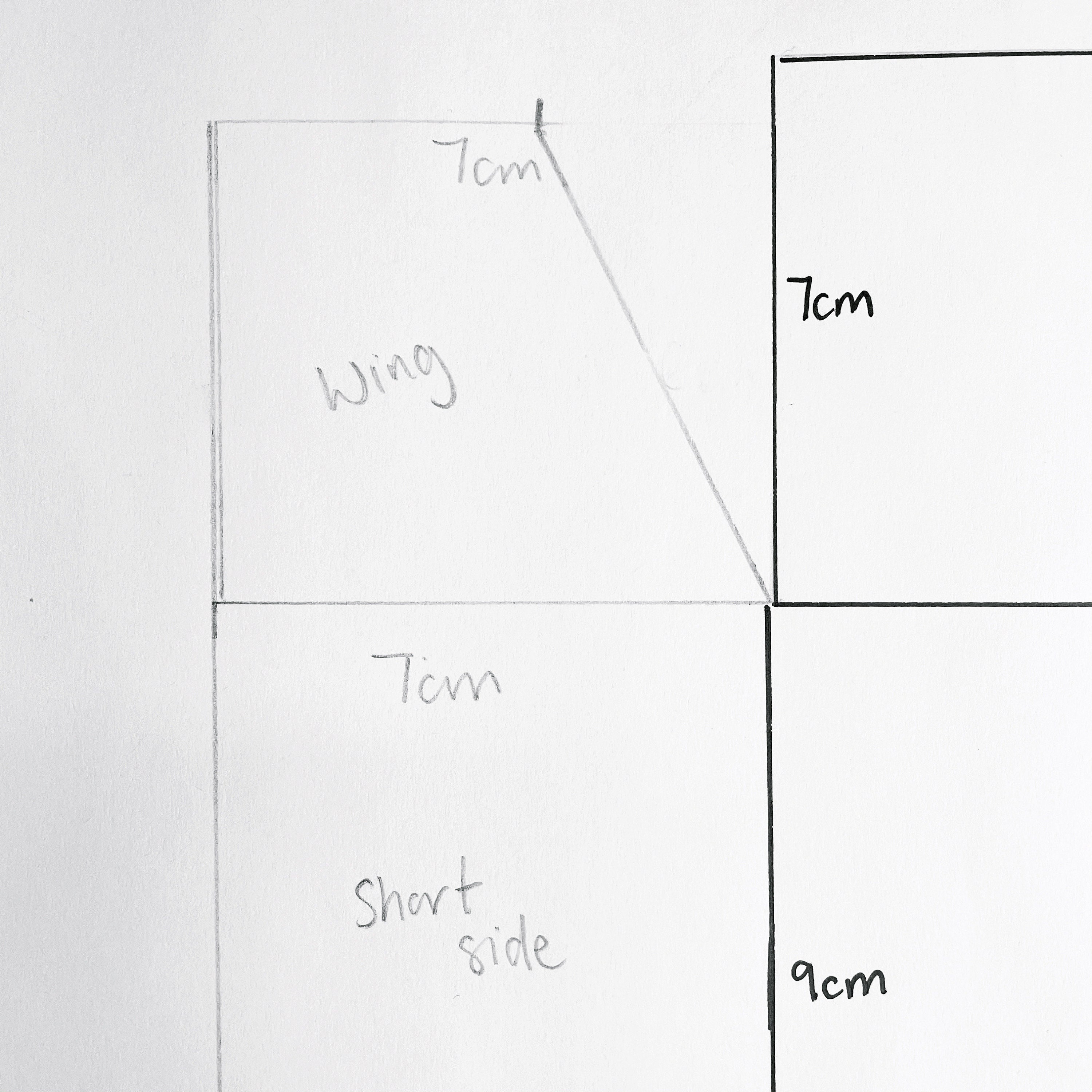 Round off the corners.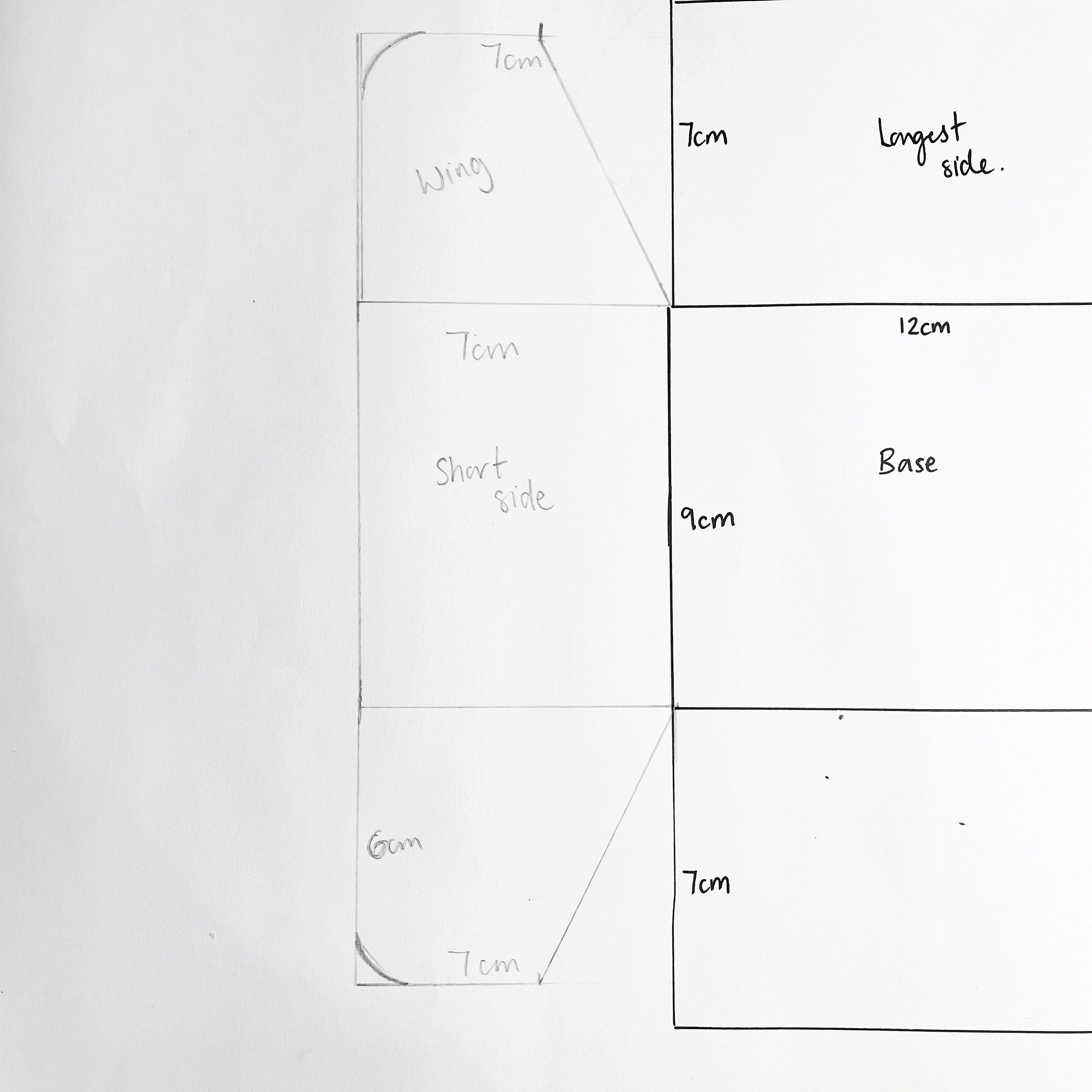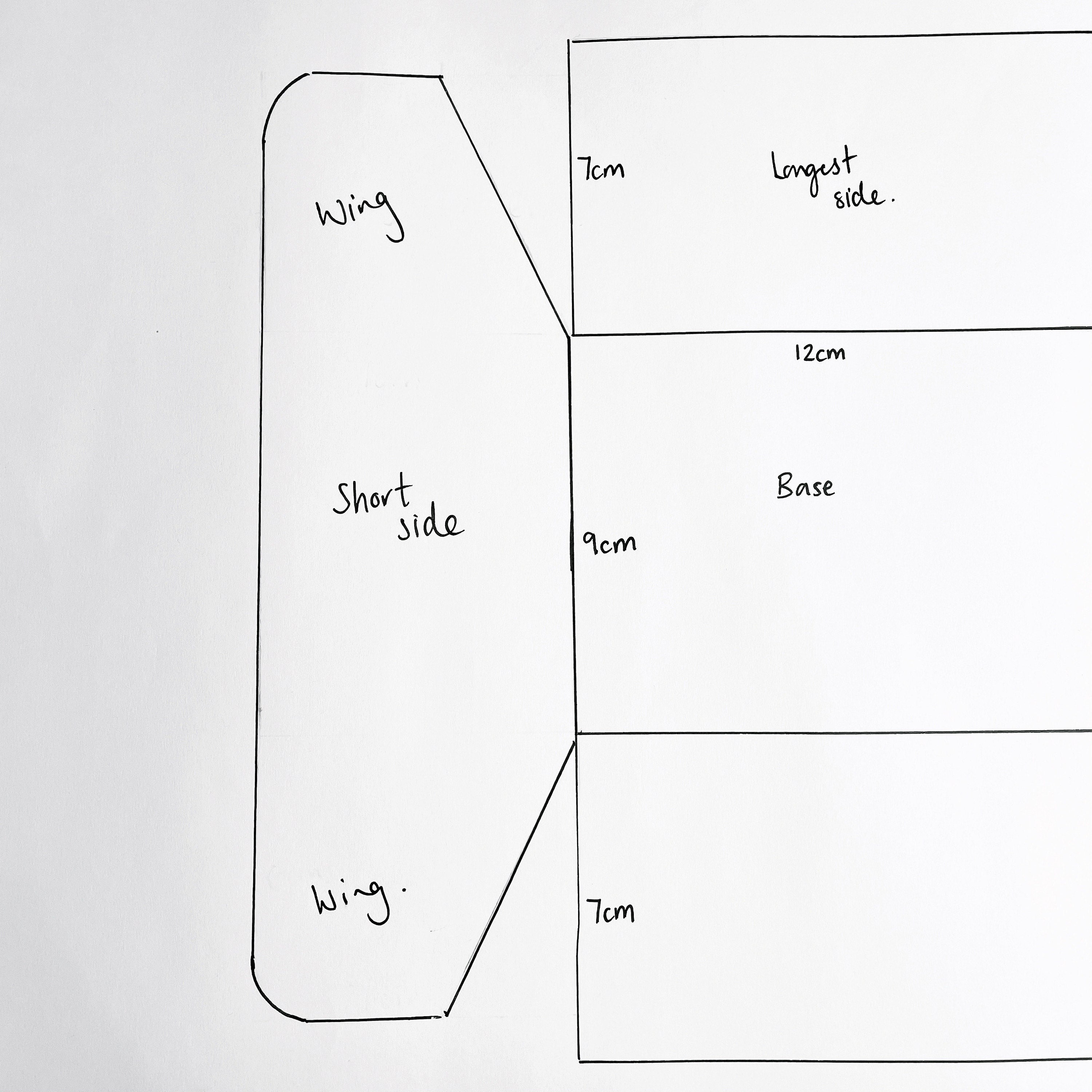 Cut out your pattern template and use to mark and cut out the felt.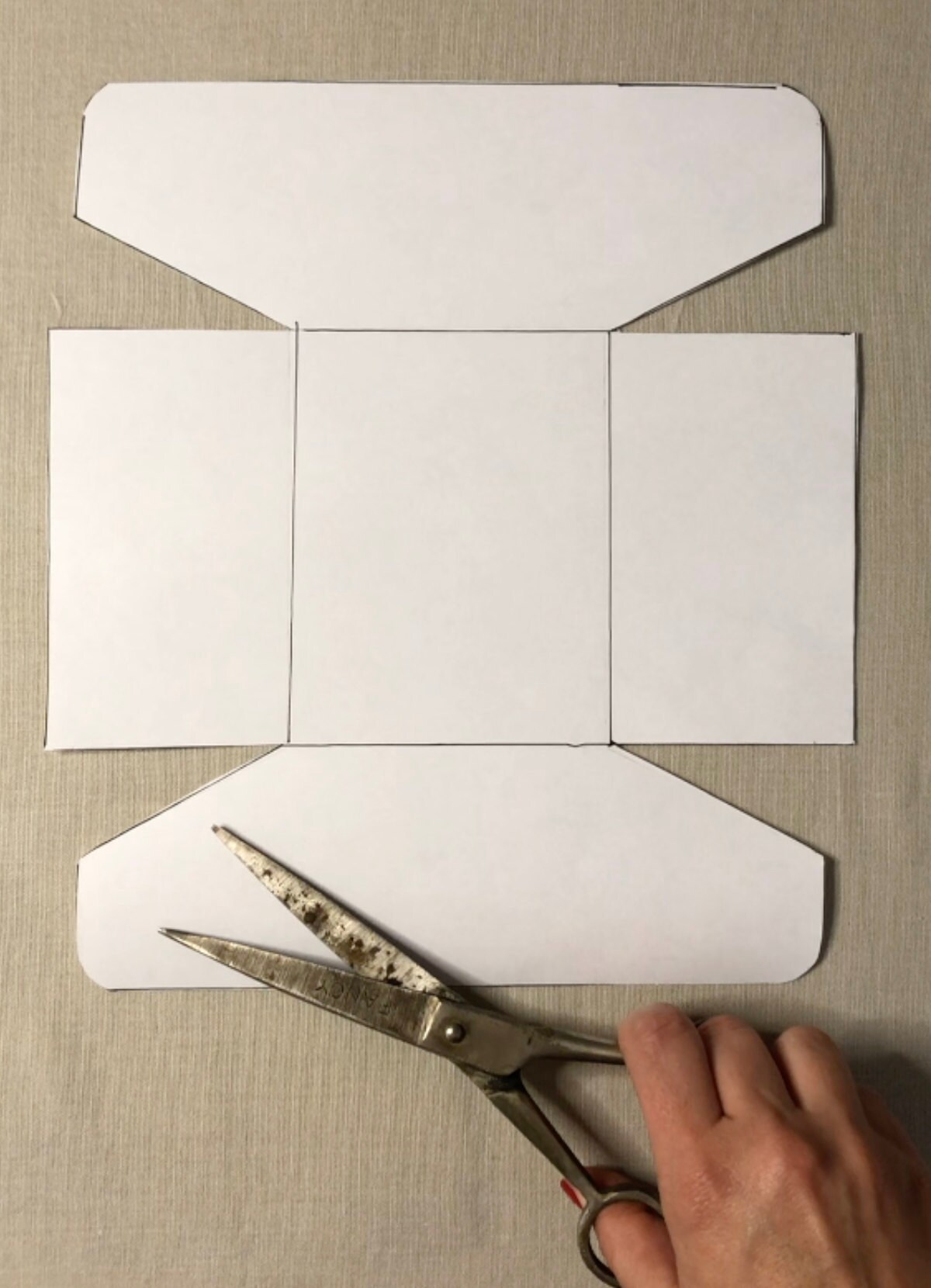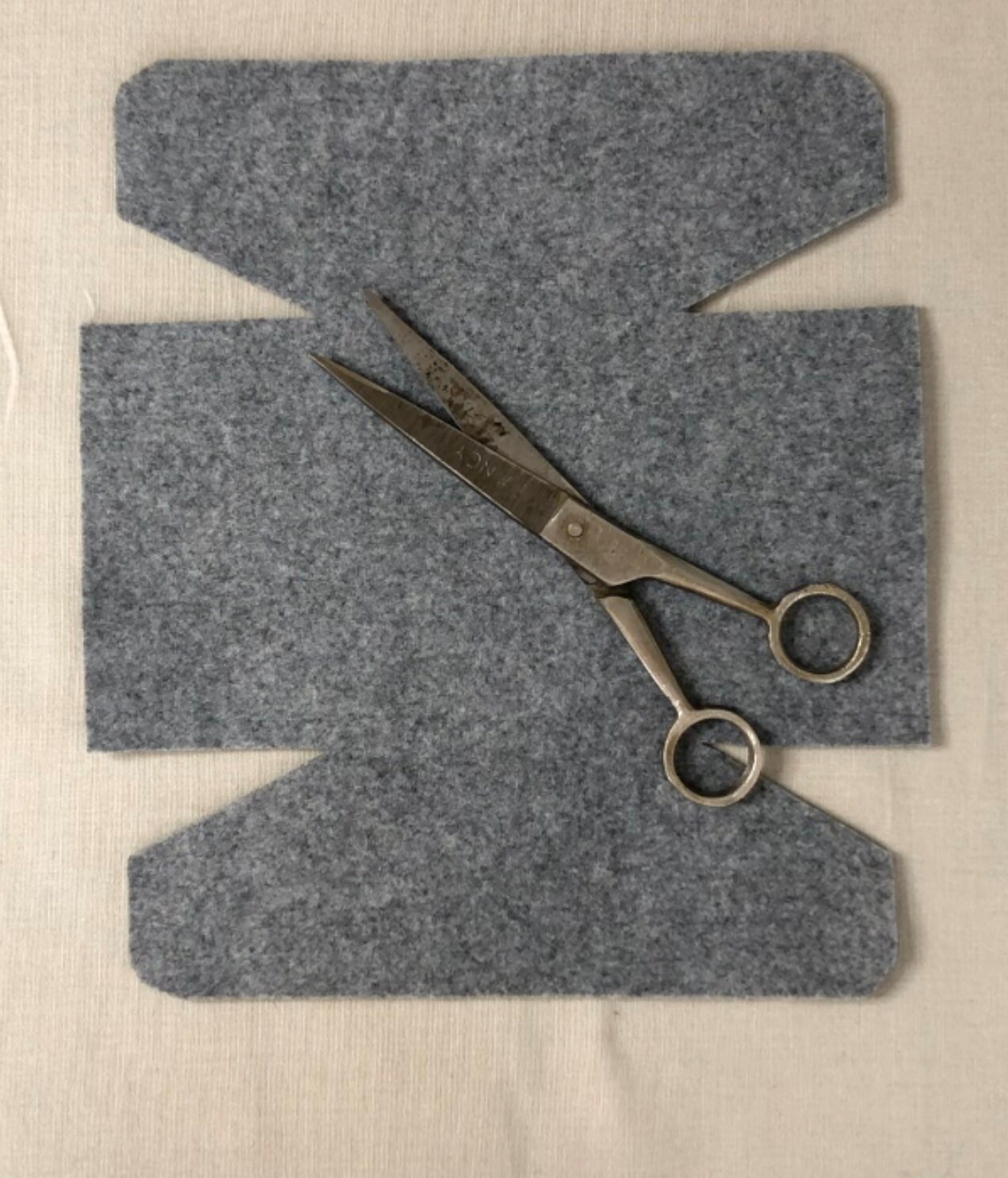 Fold round the wings and pin in place.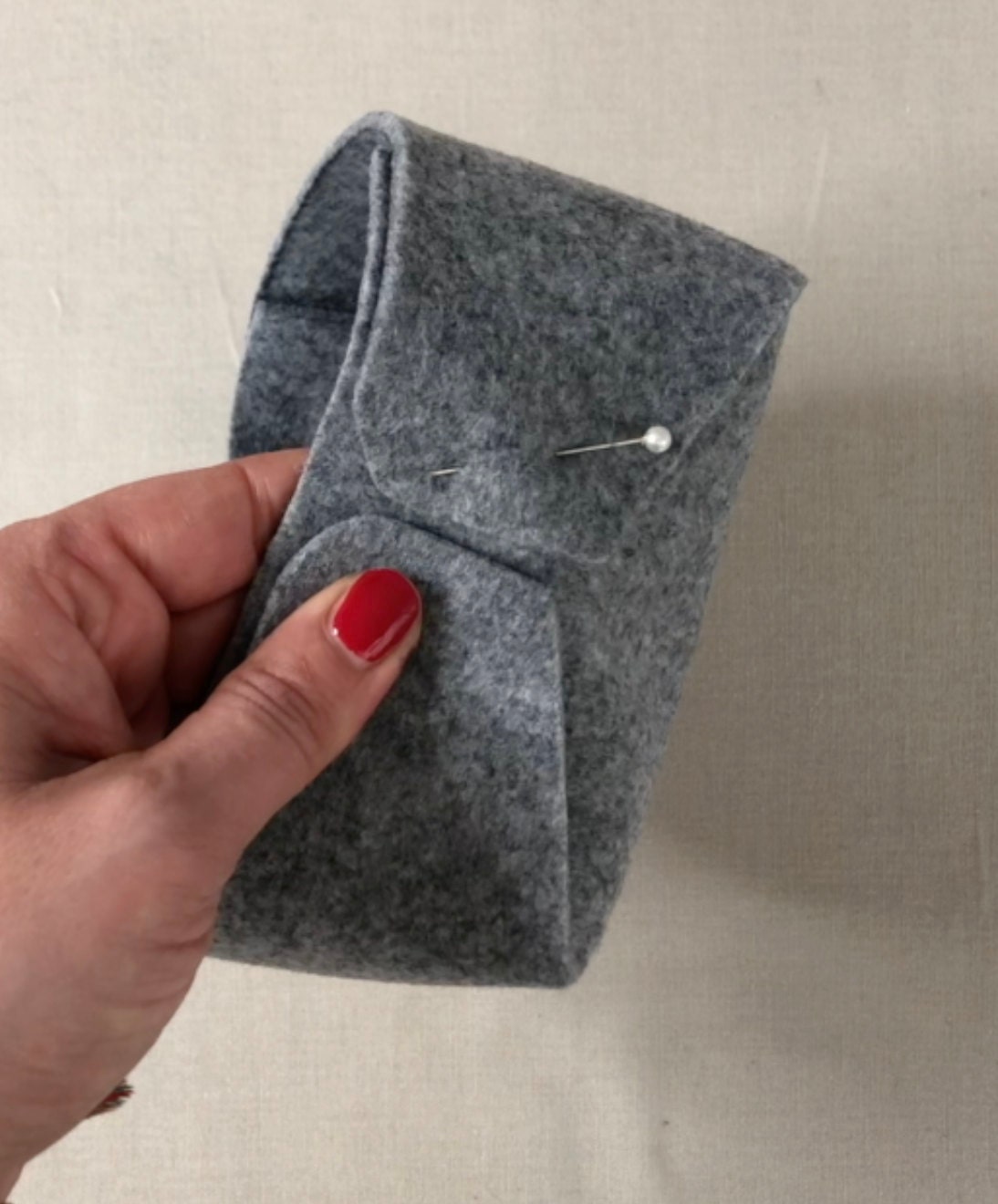 Thread your needle and tie a knot in the end of your thread. Sew through behind the wing to hide your knot, now continue to sew across the wings making sure to go through both layers of felt. Continue to sew the sides in place for at least 2-3 times.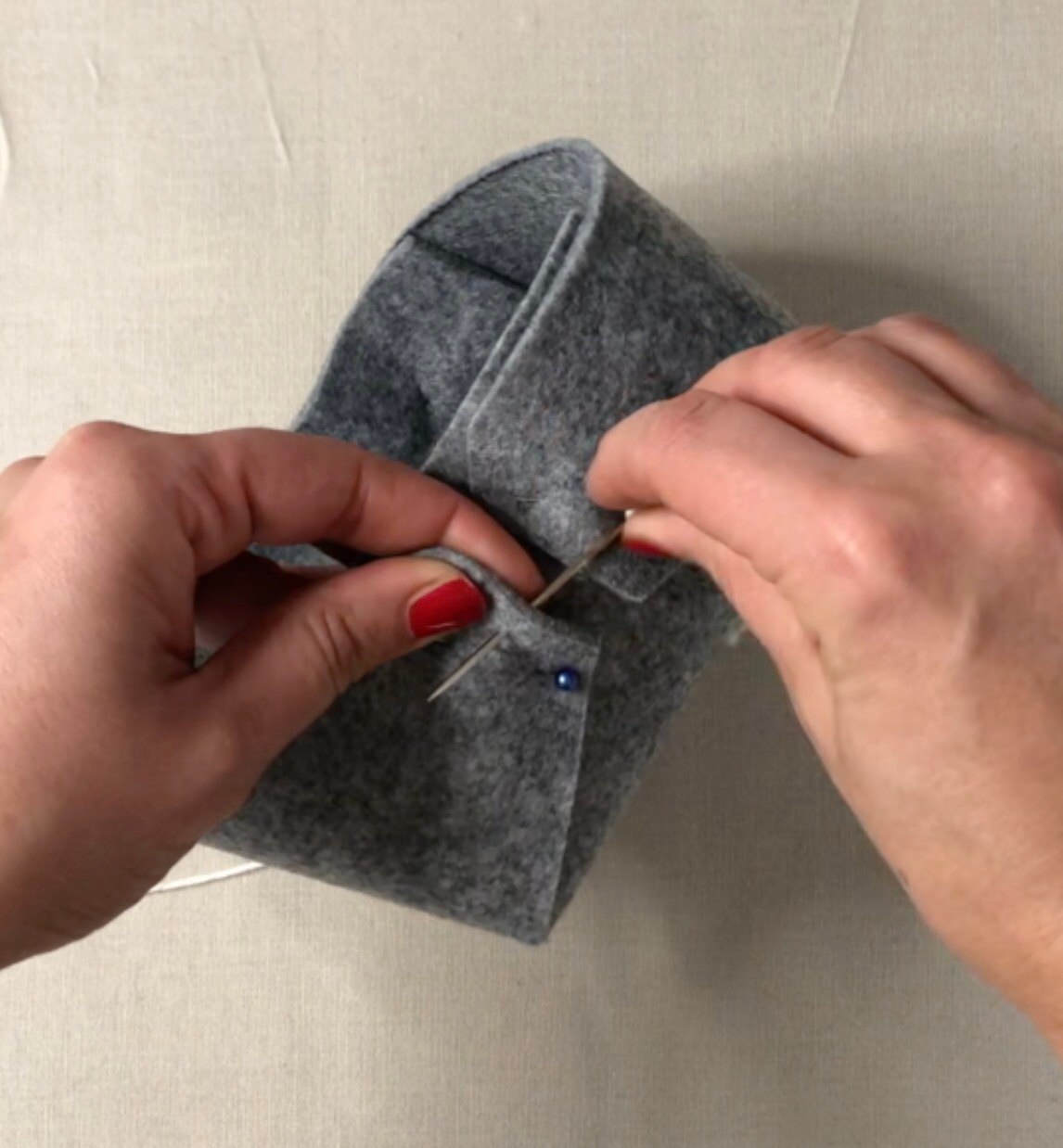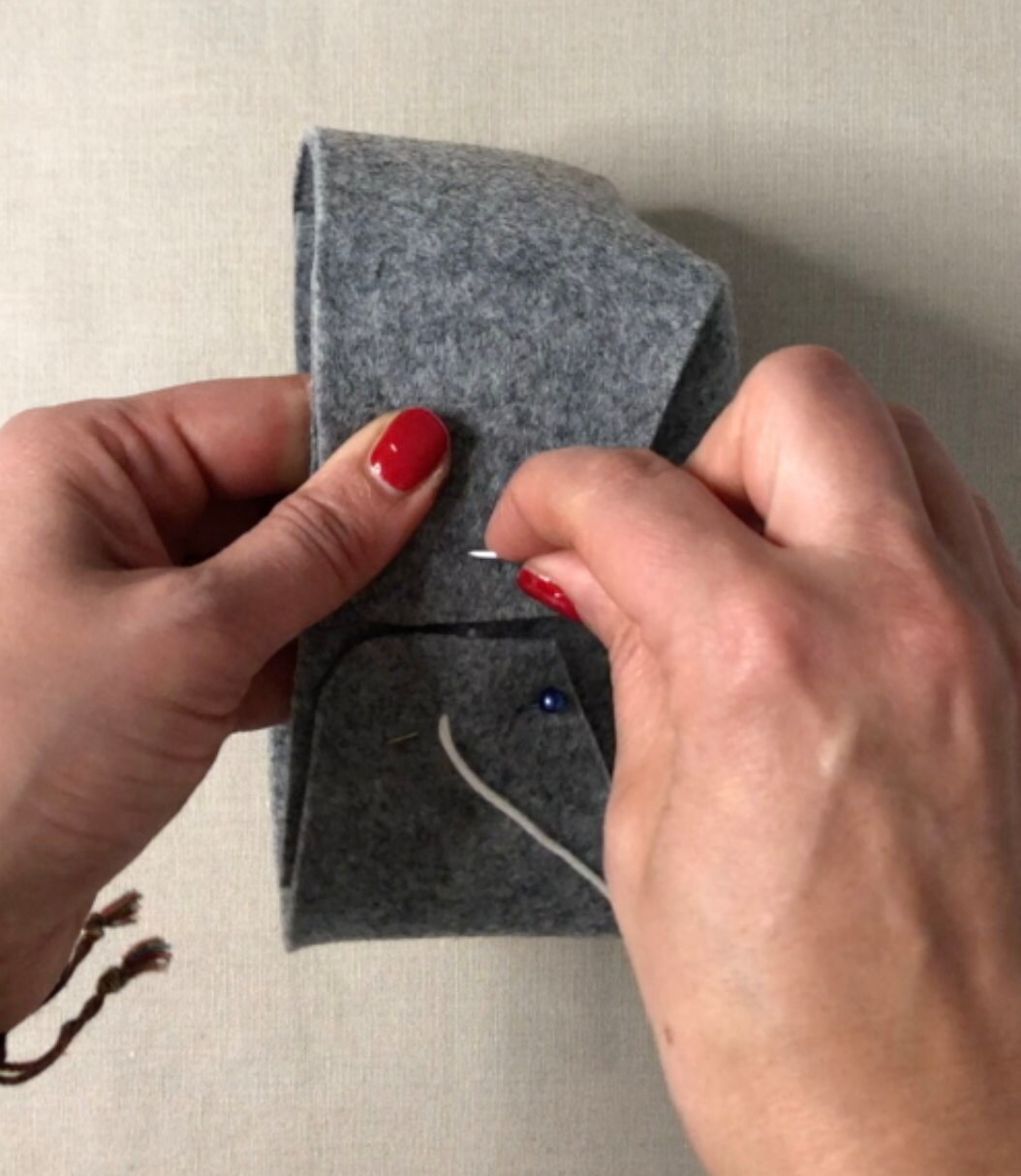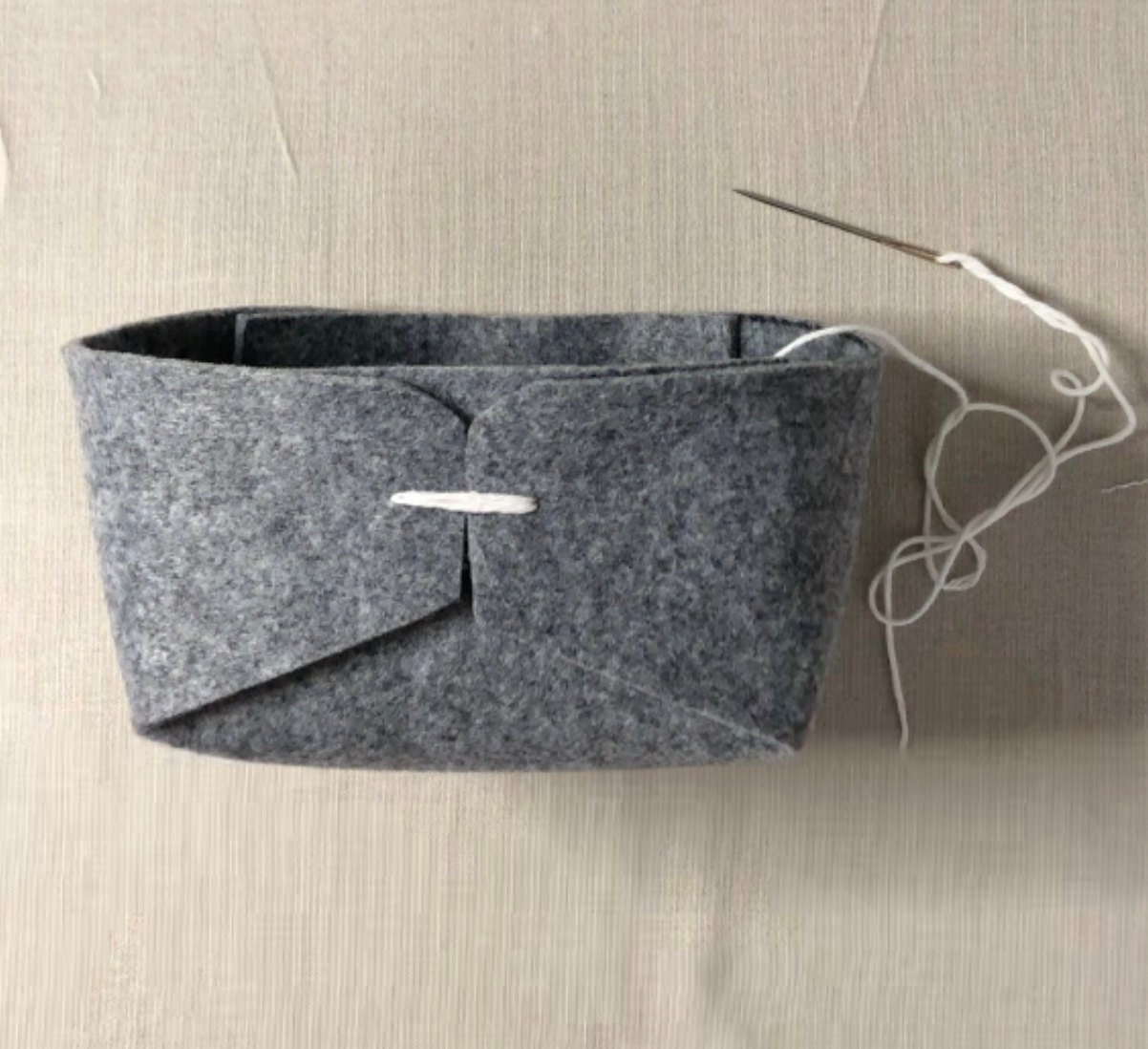 WEll Done, Thats basket one down... now to repeat for the larger basket. Here are the dimensions I used but feel free to do your own thing.
BASE = 10x10cm *  HEIGHT = 12cm *  WINGS = 6cm
FELT DISH:
This is a much easier and simple make, you can knock one of these dishes up in minutes.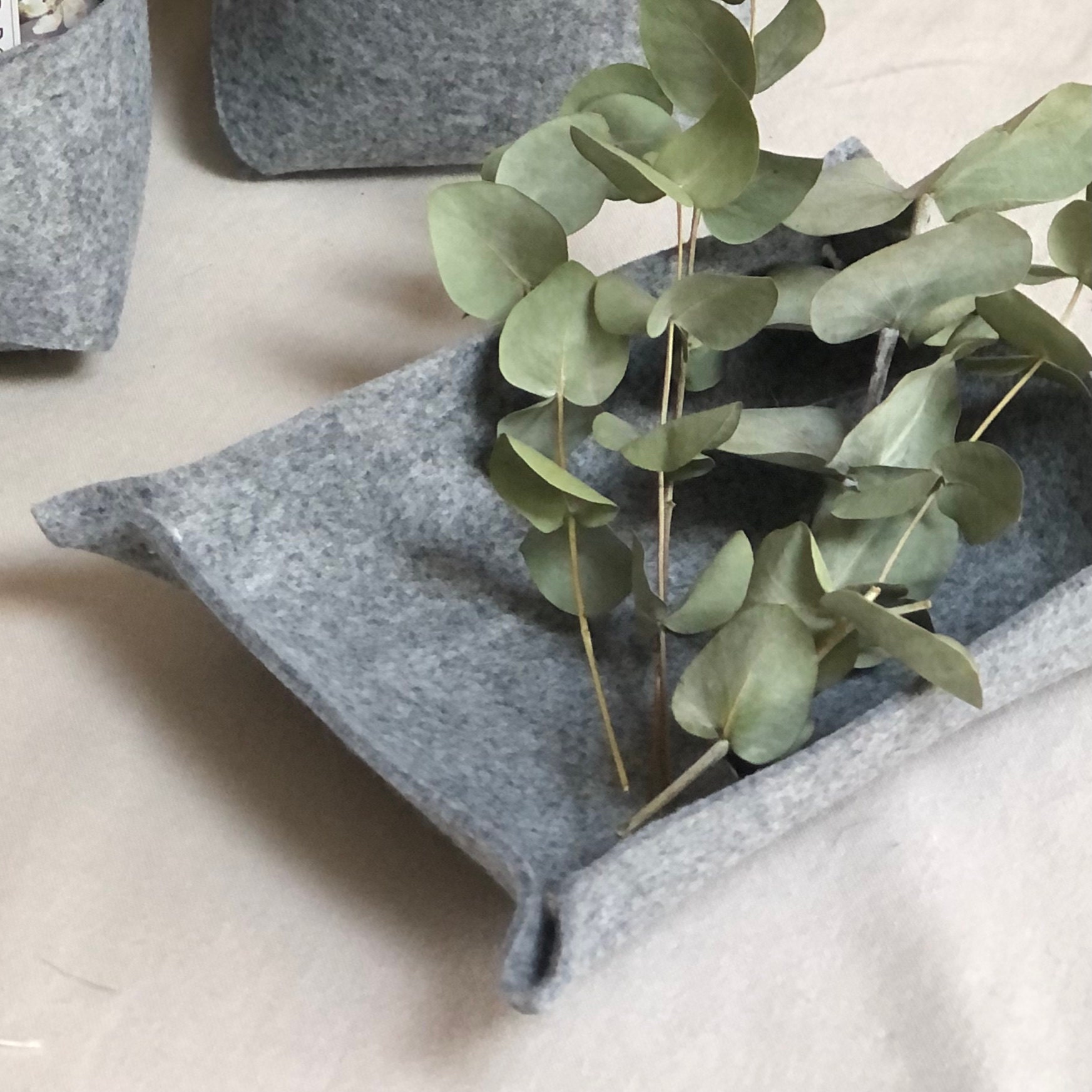 Cut a rectangle (or square) of felt to your chosen size. My dish is 18cm x22cm.
: Thread a needle with 4 ply cotton or embroidery thread.
: Pinch the corner together and sew sides together about an inch and a half from the point tip.
Repeat all the way round....
There you have it! a full set of baskets for gifts. Super simple and very chic, the perfct gift for any occasion.