Hey everyone!!! This week has been a mixed bag. I seem to have lost my crojo for getting on with projects that are sat  staring at me. I keep getting distracted by everyone's amazing makes on instagram and especially the new Live Feed feature. Some of you who follow me may have joined me and my ramblings. I did a very quick fork pompom and tassel tutorial which was seemed to go down well. Some of you missed it and I have been meaning to do a video tutorial for ages. So here it is. Pompoms and tassels to do with as you please.
I'm thinking up new mini tutorials for you all. I hope you might join me again whenI go live. If you have any ideas for things you mightwant to go over, shout and I'll add it to the list.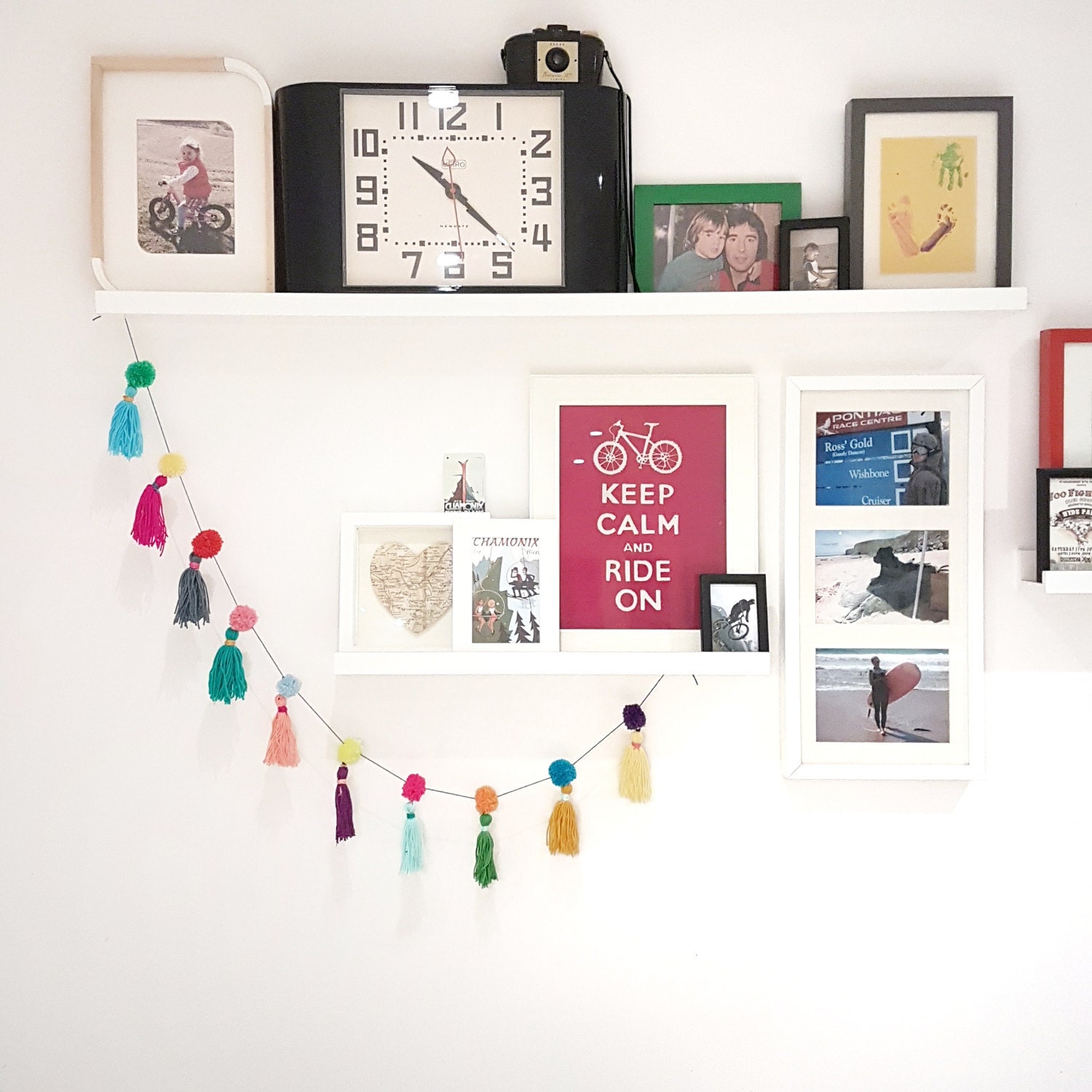 Pompoms.... quick grab a fork, some yarn and some scissors!!! Leave your tie ends if you can, you will need them to tie your tassel and pompom together.
How quick was that???.... super cute tiny pompoms in seconds. Use them for all kinds of crafts, decorate lamp shades, cushions, make pompm necklaces, rings and garlands. 
And now for tassels...  grab yourself some stiff card (doubled up cereal box will work), some yarn in 1 or 2 colours and some scissors.
Now you have your tassel pompoms you are ready to make your garland. Thread a needle with a length of cotton and thread your pompoms onto your cotton. Push your need through the centre of each pompom and slide into position down your cotton.
It's just a very simple make, but I love how effective it is. And can be enjoyed all year round in any room.
Have fun with it and tag me #makeemake so I can find your garlands.
Love and snogs,
Emily x