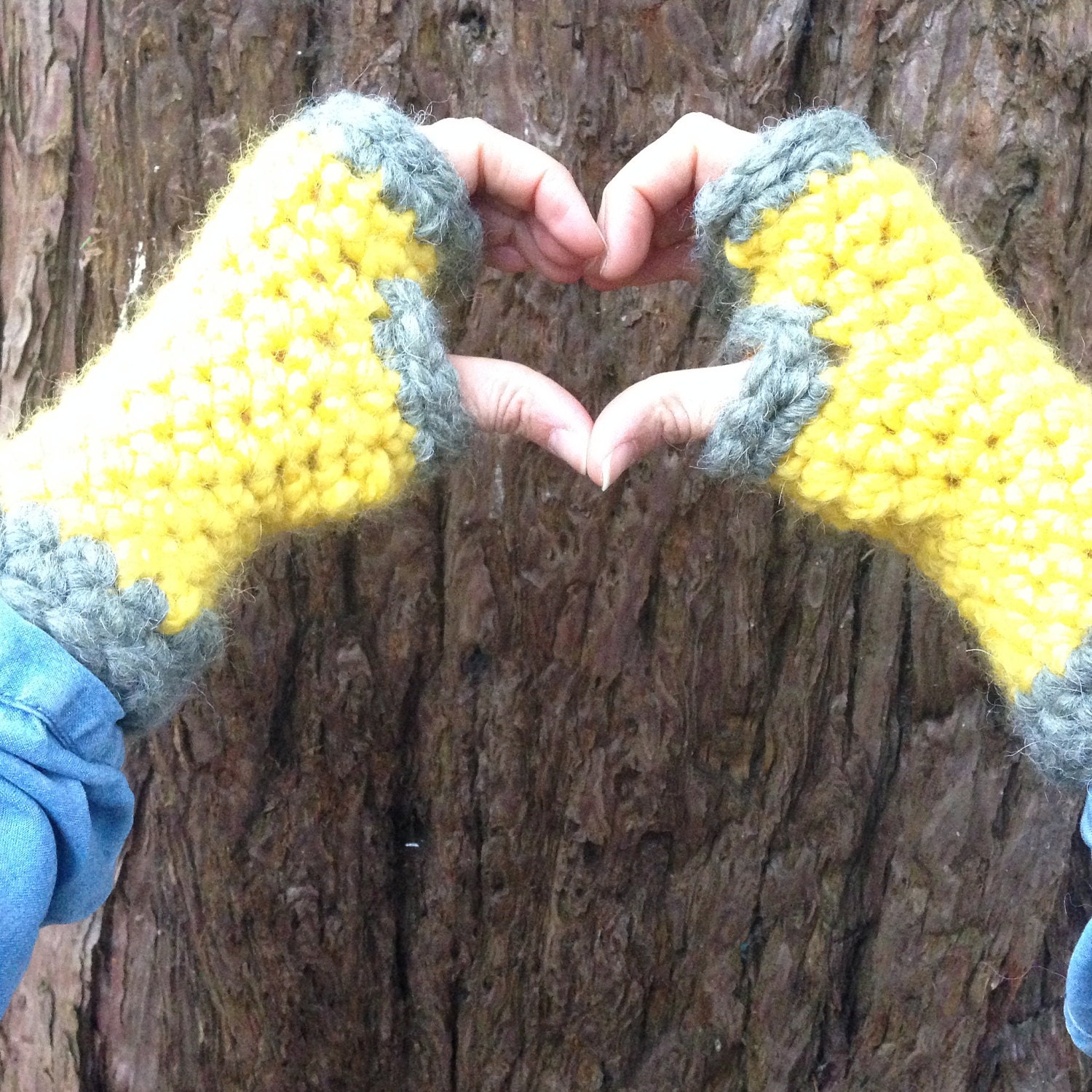 Ok... so here it is my first ever blog tutorial how to thingy. I'm new to blogging, I've toyed with it for years, friends have tried to convince me to do it and now here I sit, writting to you hopefully showing you how to make these super cozy quick and easy fingerless gloves, you may have spooted them on my insta @make.e.
Enough of all that, lets get started. You will need:
a size 8 hook 
2x100g super chunky yarn 1 of each colour. I used Rico Creative Twist Super Chunky, which I brought from www.lovecrochet.com, King Cole Super Chunky would work just as well.
Stitches used in this pattern:
Ch - chain
dc - double crochet (single crochet for those across the pond)
ss - slip stitch
dc2tog - double crochet next 2 sts together - decreasing stitch
Chain 14, make sure this is long eough to fit round your hand at the base of your fingers (around your knuckles)
Slip stitch into the 1st stitch at the beginning of your chain to make a circle. Do not twist your chain here.
We are now going to spiral around the circle using the tail as a marker for our starting point. 
dc into each st round, repeat for 3 rounds. N.B. on the 3rd round stop 2 sts before you get to your tail marker. 
You should have something like this...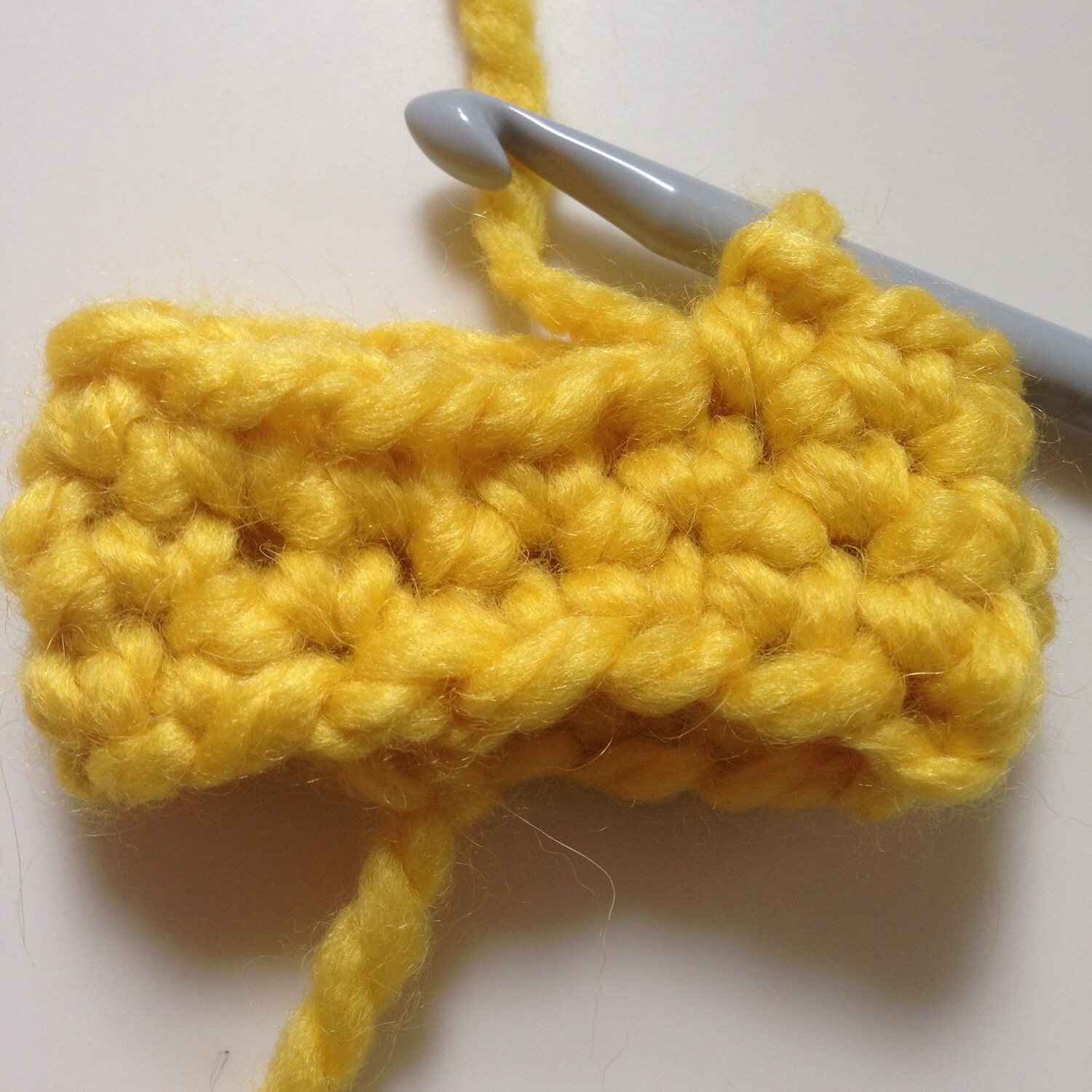 Now we want to make the thumb hole, so ch 5, skip 2 sts then dc into the next st... ta da you have a thumb hole.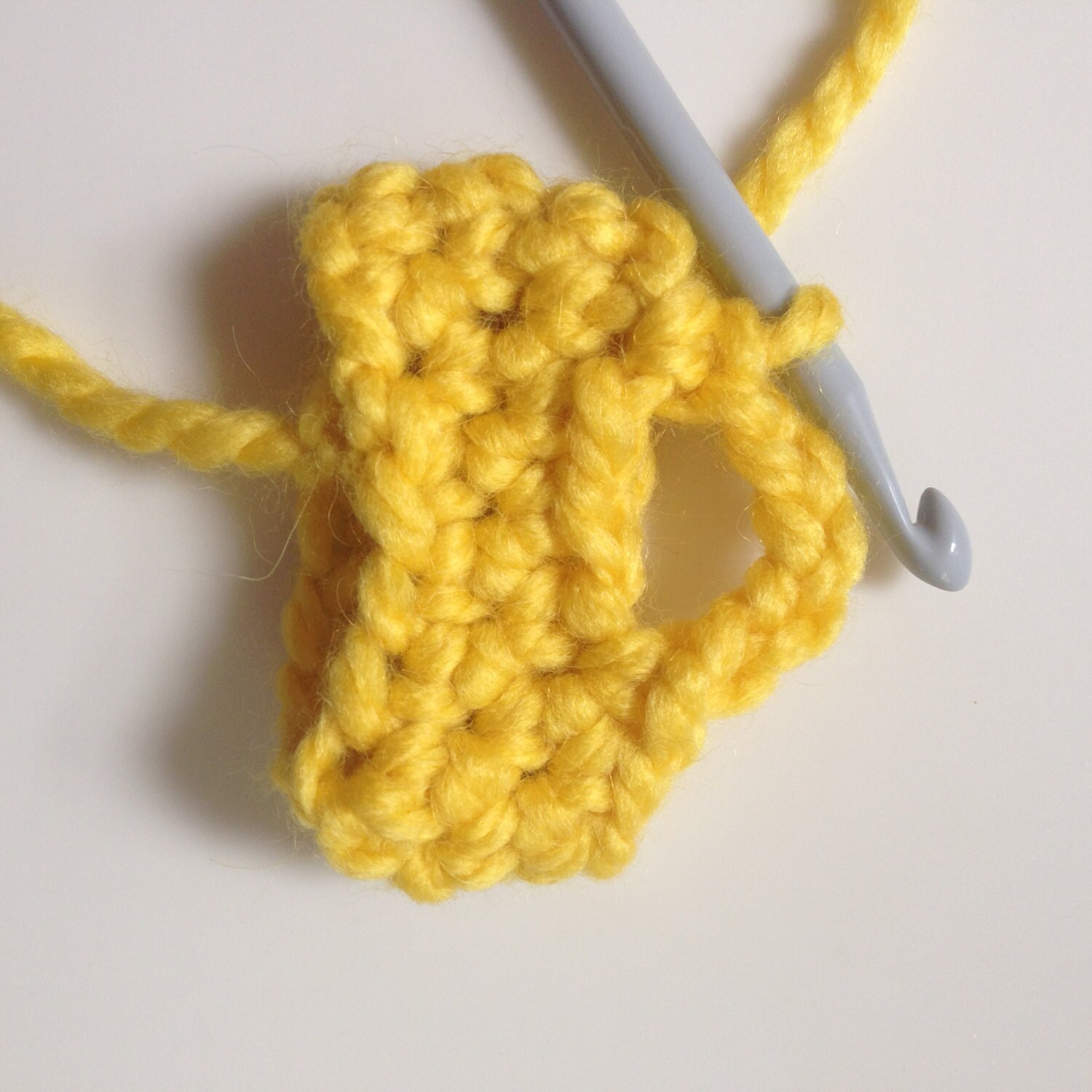 continue to dc into each st round to the start of your chain (thumb hole). dc into each ch st (thumb hole) and continue to dc all the way round to your marker.
dc into the next 2 sts, dc2tog (middle of thumb section) dc into each st round.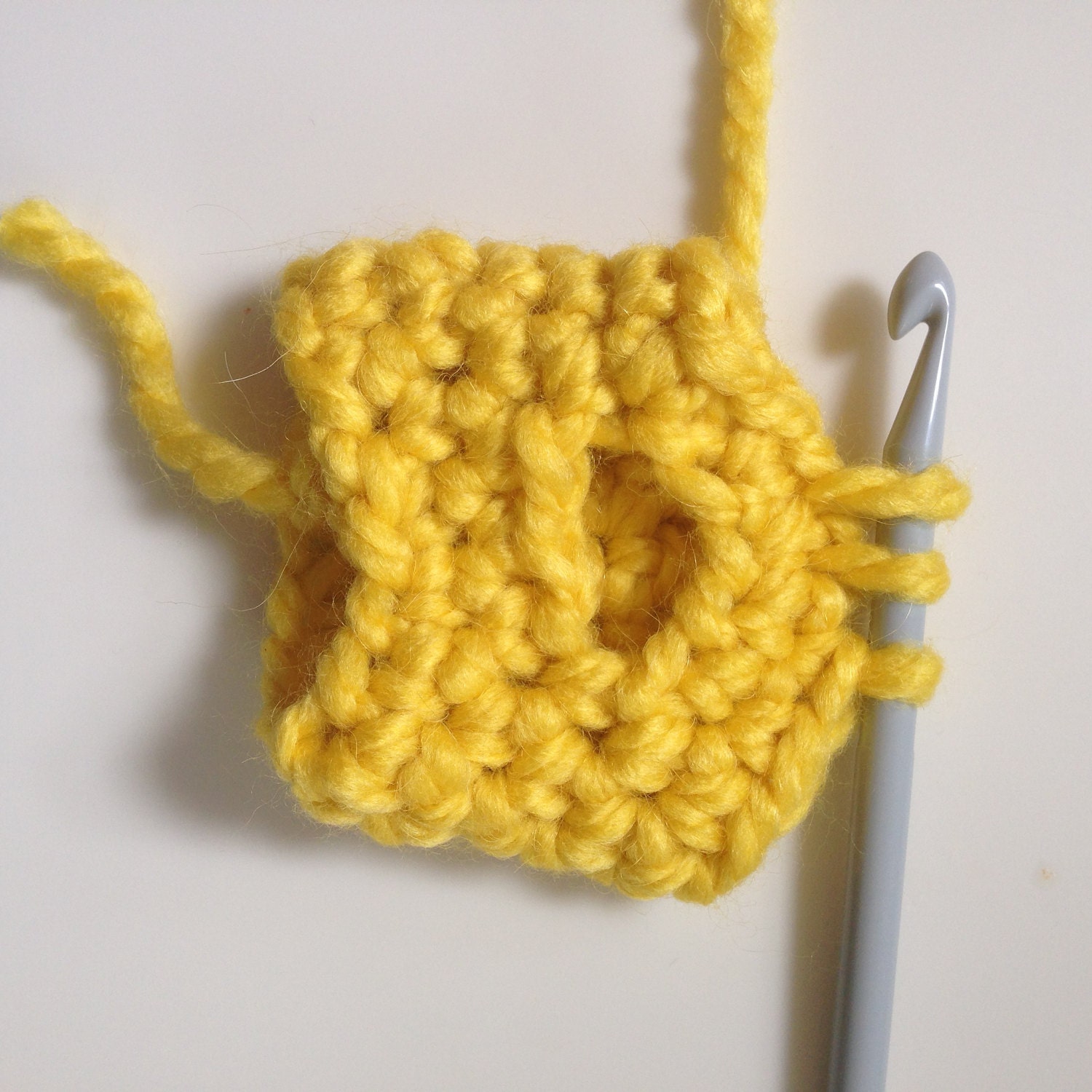 dc upto the middle of thumb section, dc2tog (as like previous round), continue to dc round, repeat one more time (so you have now decreased in the last 3 rounds)
Now we are going to dc into each st for 6 rounds, using your tail as a marker to see when you have completed your rounds. Cast off and weave in ends.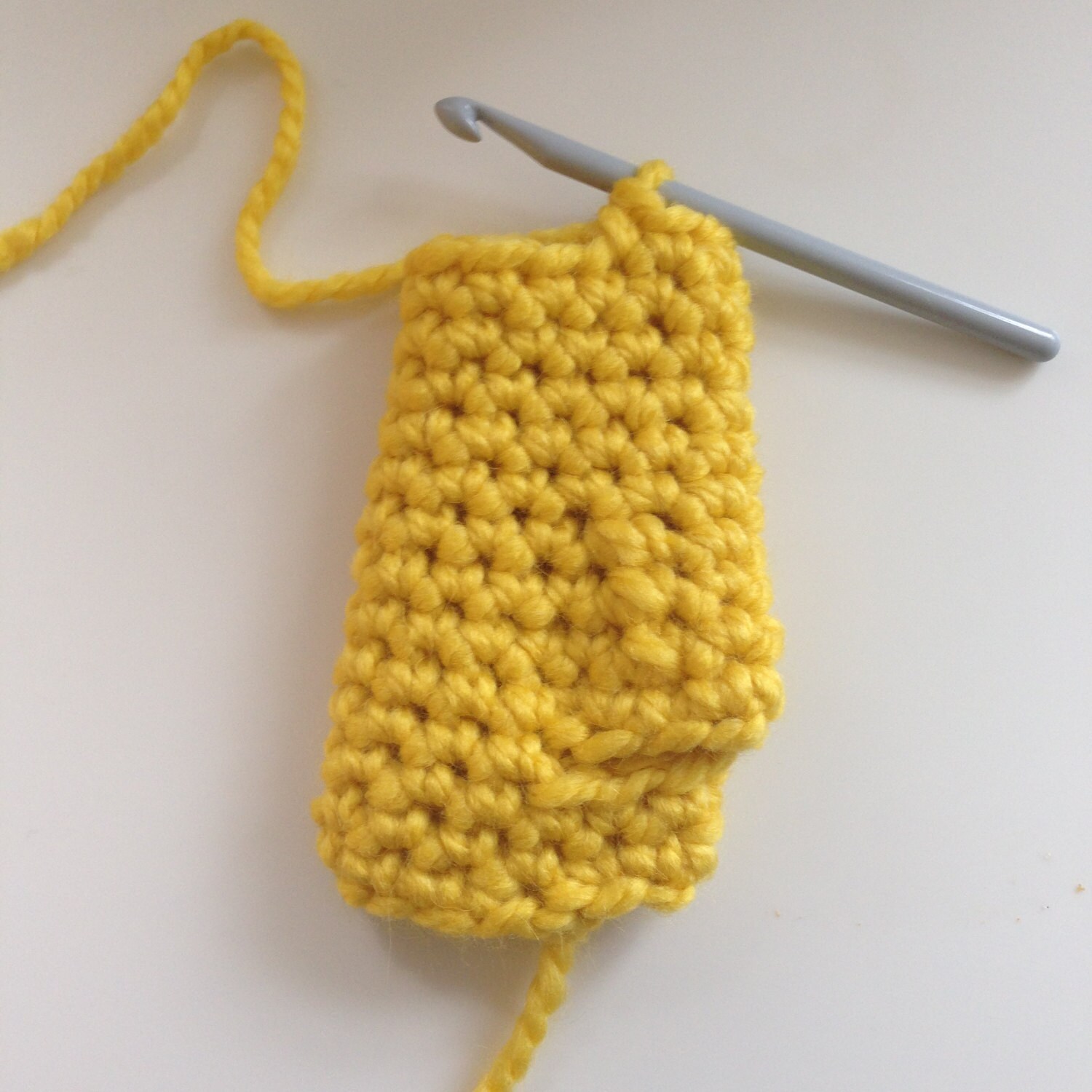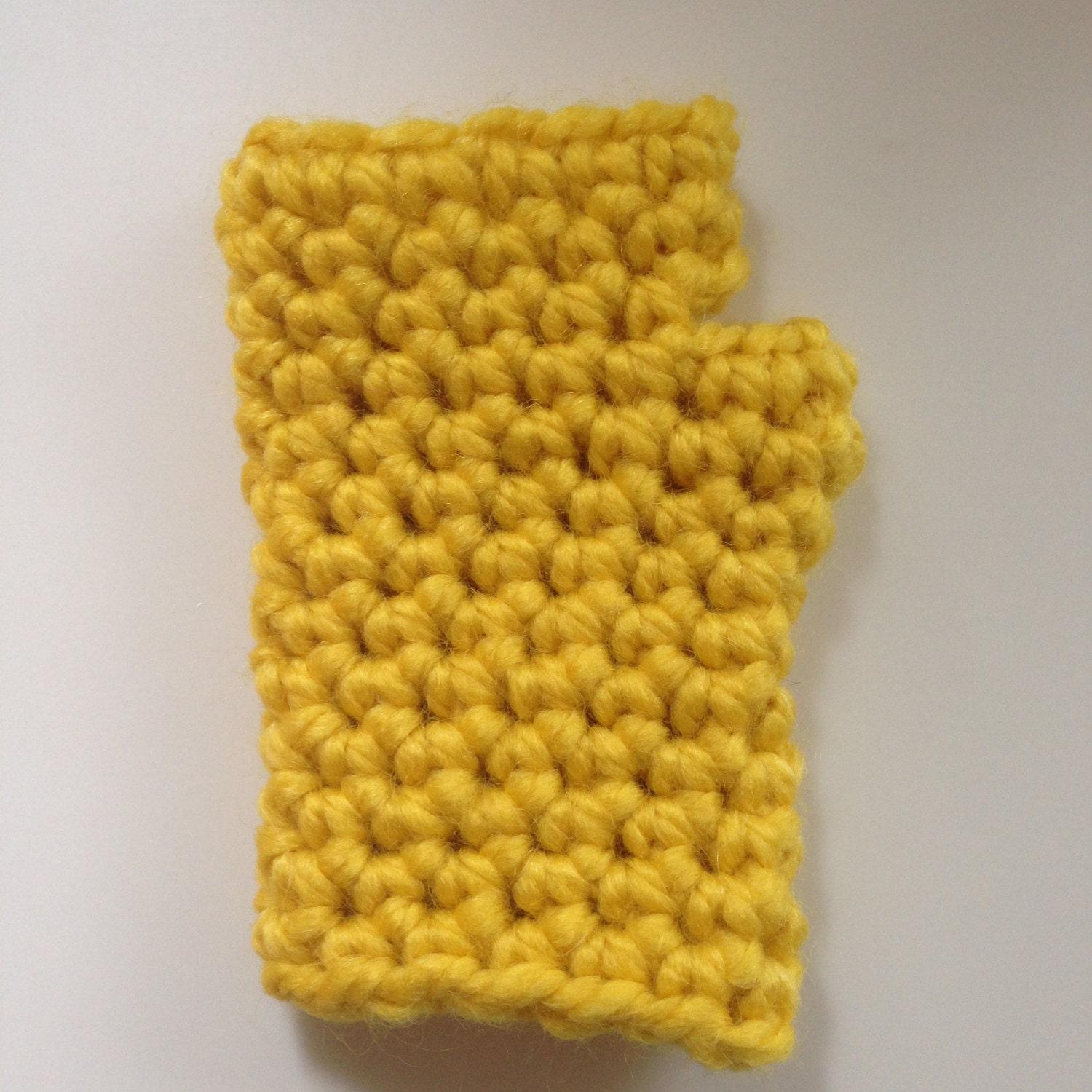 attach yarn to any dc st at the top of glove (finger hole), dc in each st round, ss to join, cont to ss round, cast off and weave in ends.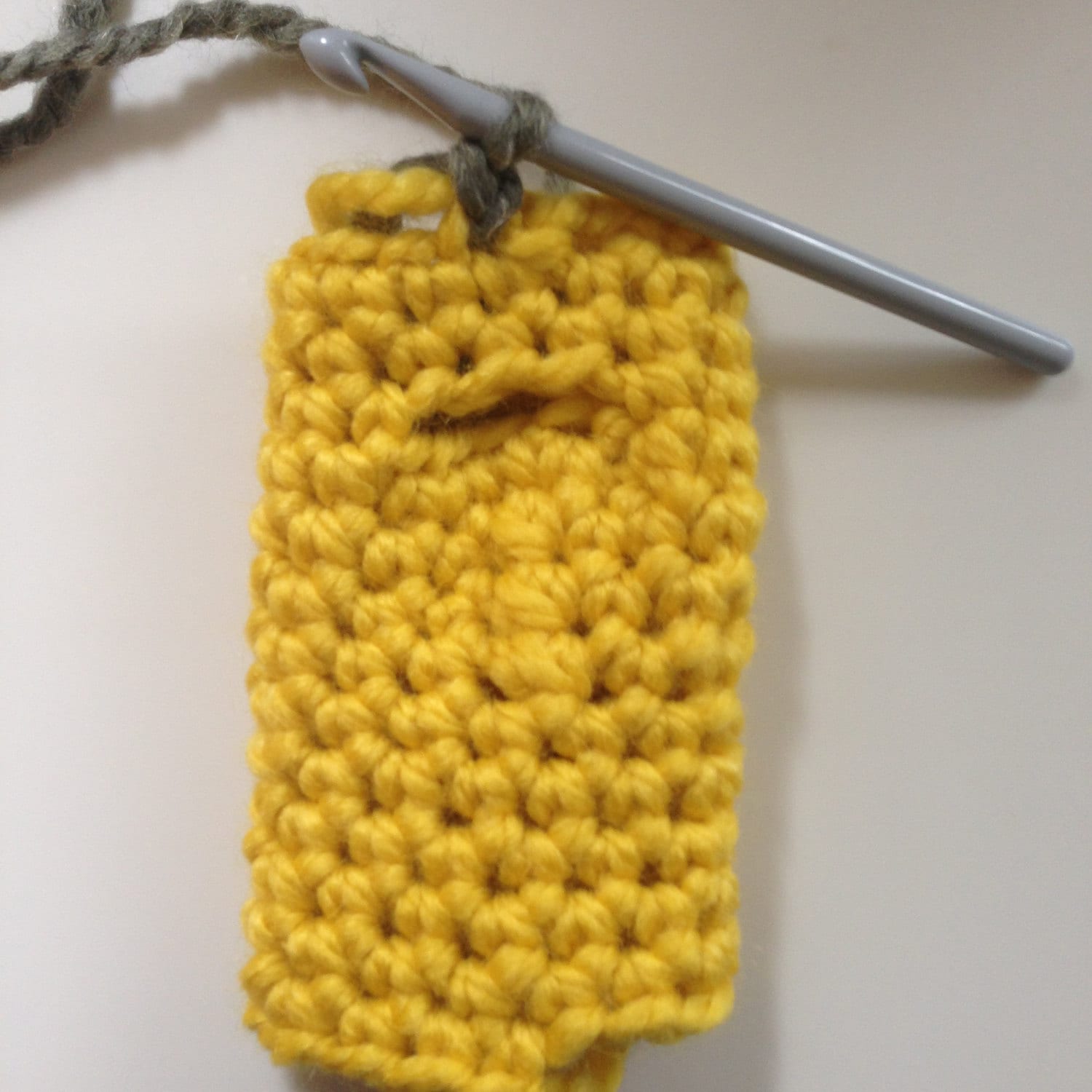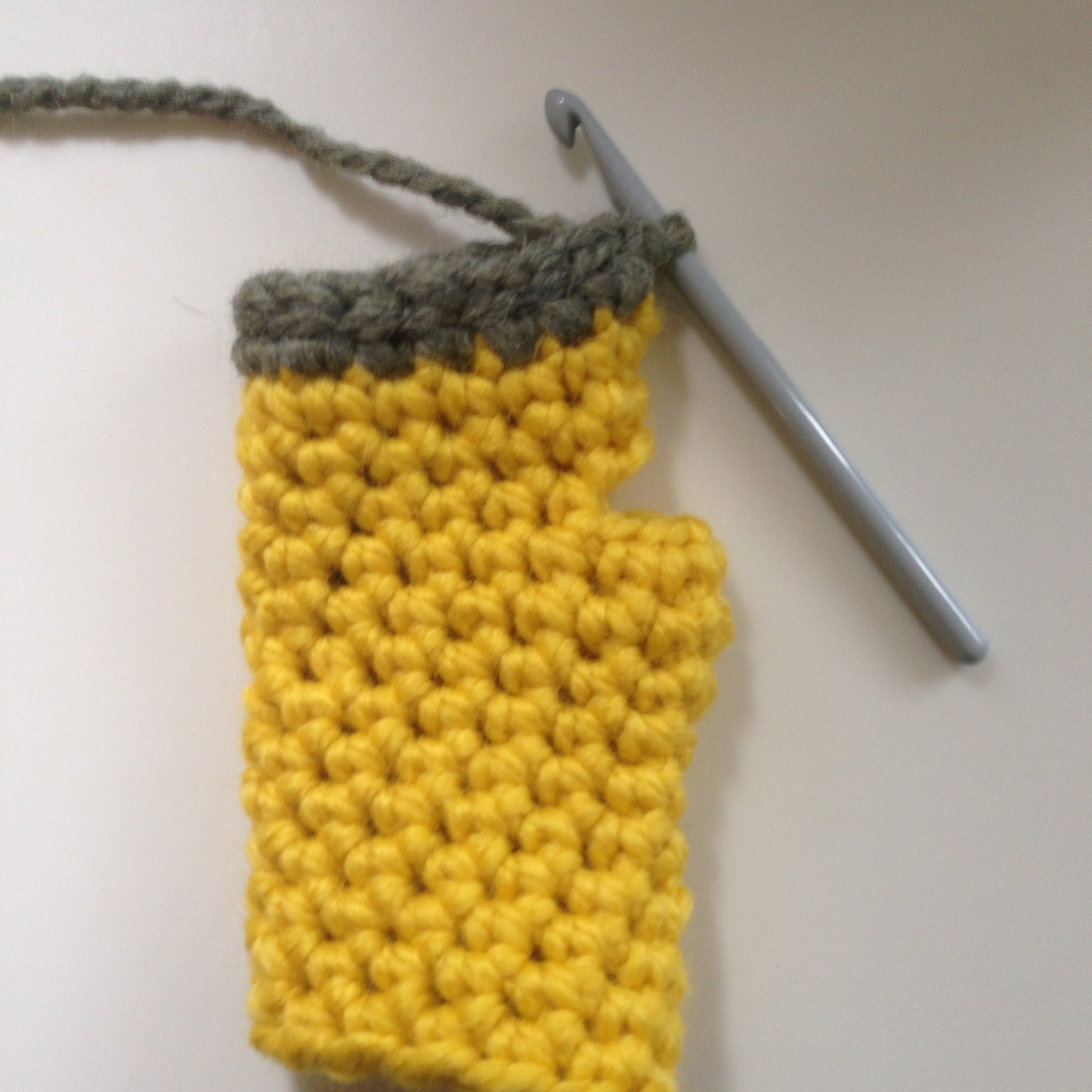 Now for the thumb. Attach yarn to corner st so that you are lined up to dc into the outside of the thumb hole first.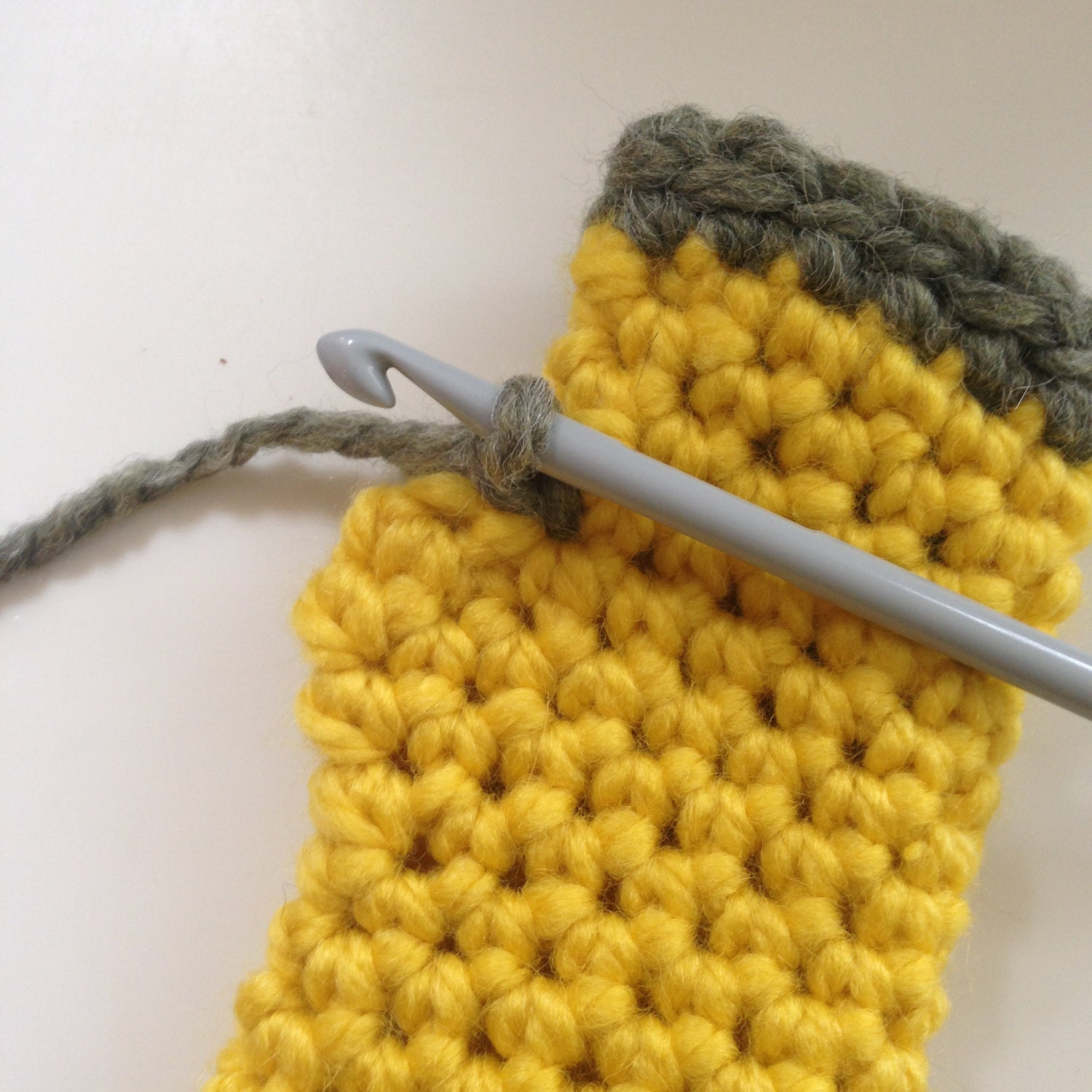 dc round to other crner of thumb hole.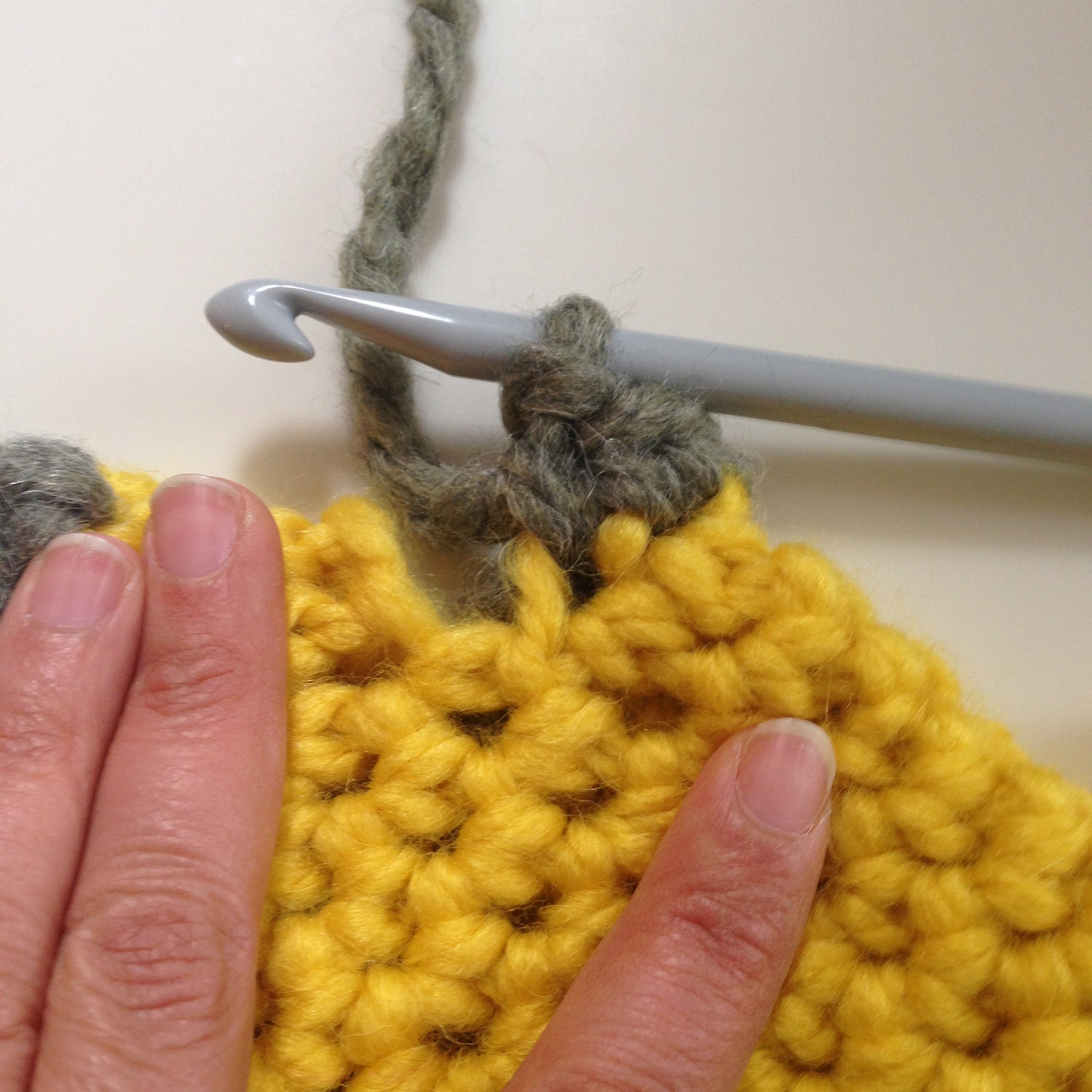 ss into each st on main body of golve till you get back to the corner where you started, ss over your dc sts round outside of thumbe hole, cast off and weave in ends.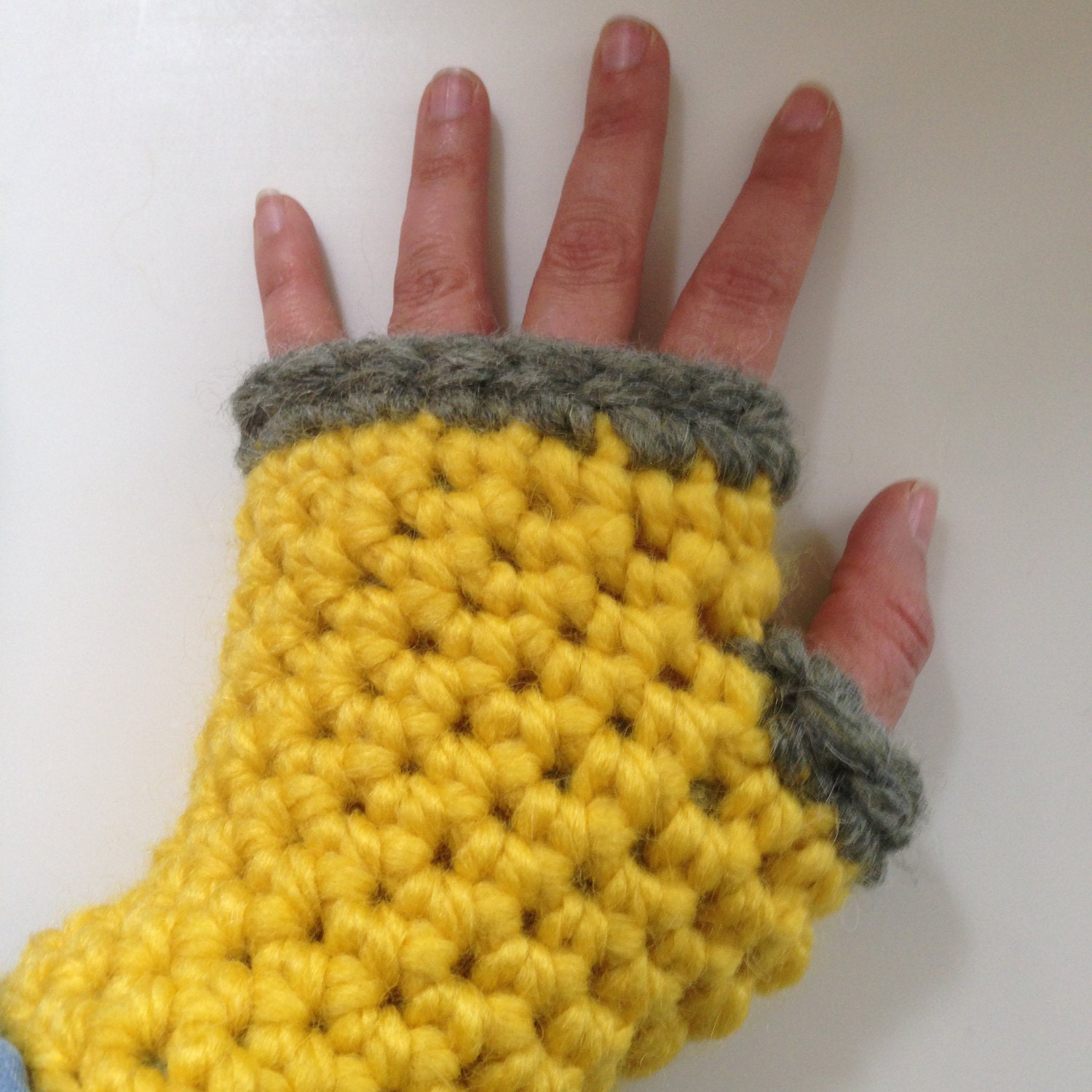 Attach contrasting yarn to bottom of glove.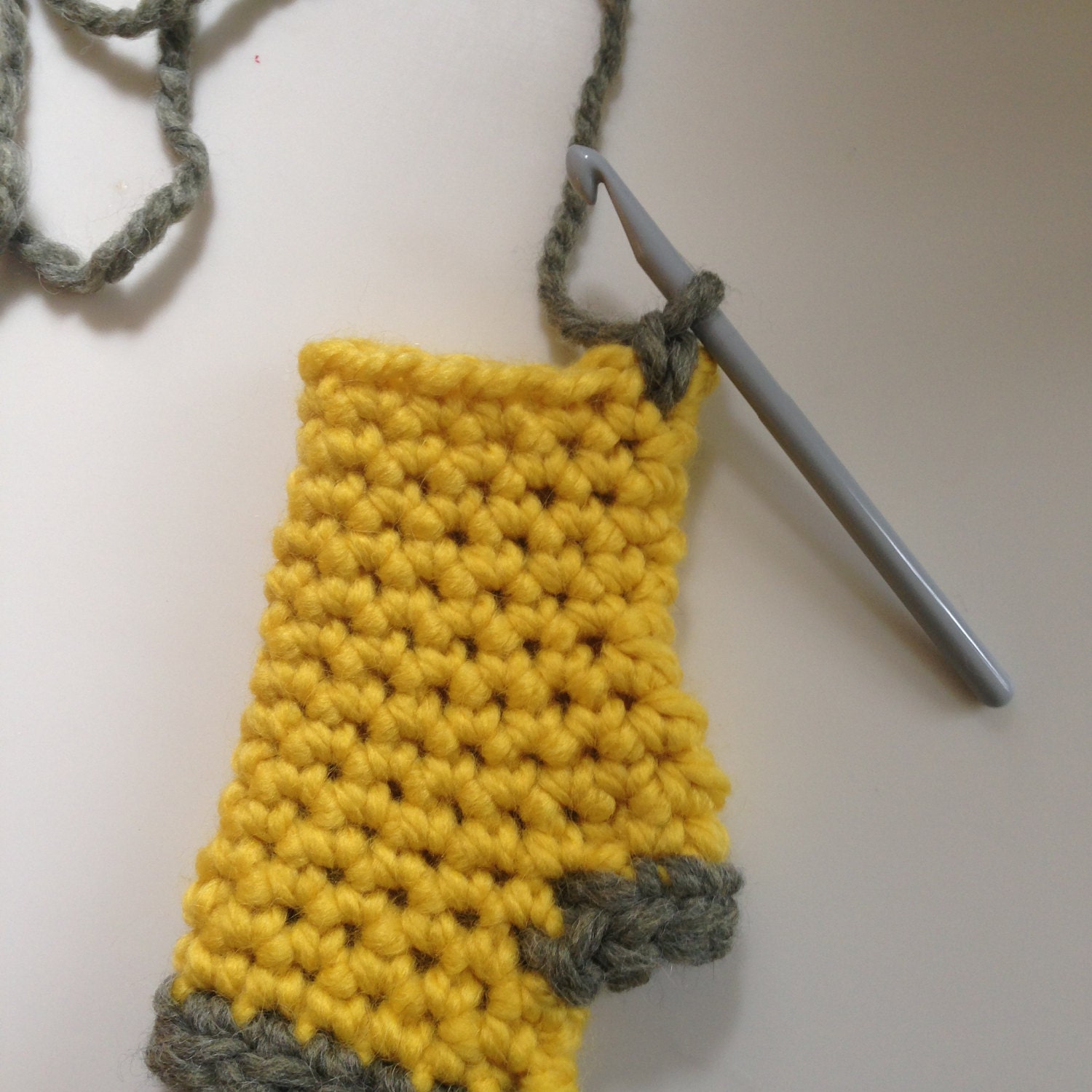 dc into each st round, ss to join, ch 1, dc round for a 2nd time, ss to join, cont to ss round for 1 round. cast off and weave in ends.
Voila, super cozy gloves! wat to make them bigger? increase your starting chain or go up a hook size.
I hope you found this easy to follow, if anything doesn't make sense, please just get in touch, I'm happy to help. Enjoy your warm hands x
Please remember to tag me in your instagram posts @make.e, I love seeing your make.E makes.
 This pattern can be used for make to sell in small quantities. Please credit the maker x