Hi, so here is a very quick and super chic crochet cotton pad pattern for you. If you are following me on instagram and facebook you will know that as a family we are becoming far more consious of our waste and plastic use. We already use crochet washcloths and they make great gifts. It wasnt until I went for a facial treatment recently that it occured to me that cotton pads must create so much waste, they are a one use convinence that can be avoided. I designed these pads with a luxury spa treatment in mind. Using super soft Egypitian cotton DK weight yarn (you can use any good quality 100% cotton yarn) and a 4mm hook. Stock up your bathroom, use then wash in your washing machine and reuse. Simple.
You will need:
4mm crochet hook
100% cotton DK yarn from your stash.
Yarn recomendations - Paintbox Cotton or Drops Paris.
scissors
yarn needle
Stitches required - These are UK sts, feel free to convert into US sts if rquired.
ML = magic loop
ch = chain
htr = half treble crochet (US half double crochet)
puff stitch (PS) - YO, insert hook in st, YO, Pull up loop YO, insert hook in same st, YO, Pull up loop, YO, insert hook in same st, YO, Pull up loop (7 loops on hook), YO, pull through all 7 on hook. ch1 to secure.
dc = double crochet (US single crochet)
ss = slip stitch.
Step 1:
ML, ch1, 12htr into ML, ss to join. (12)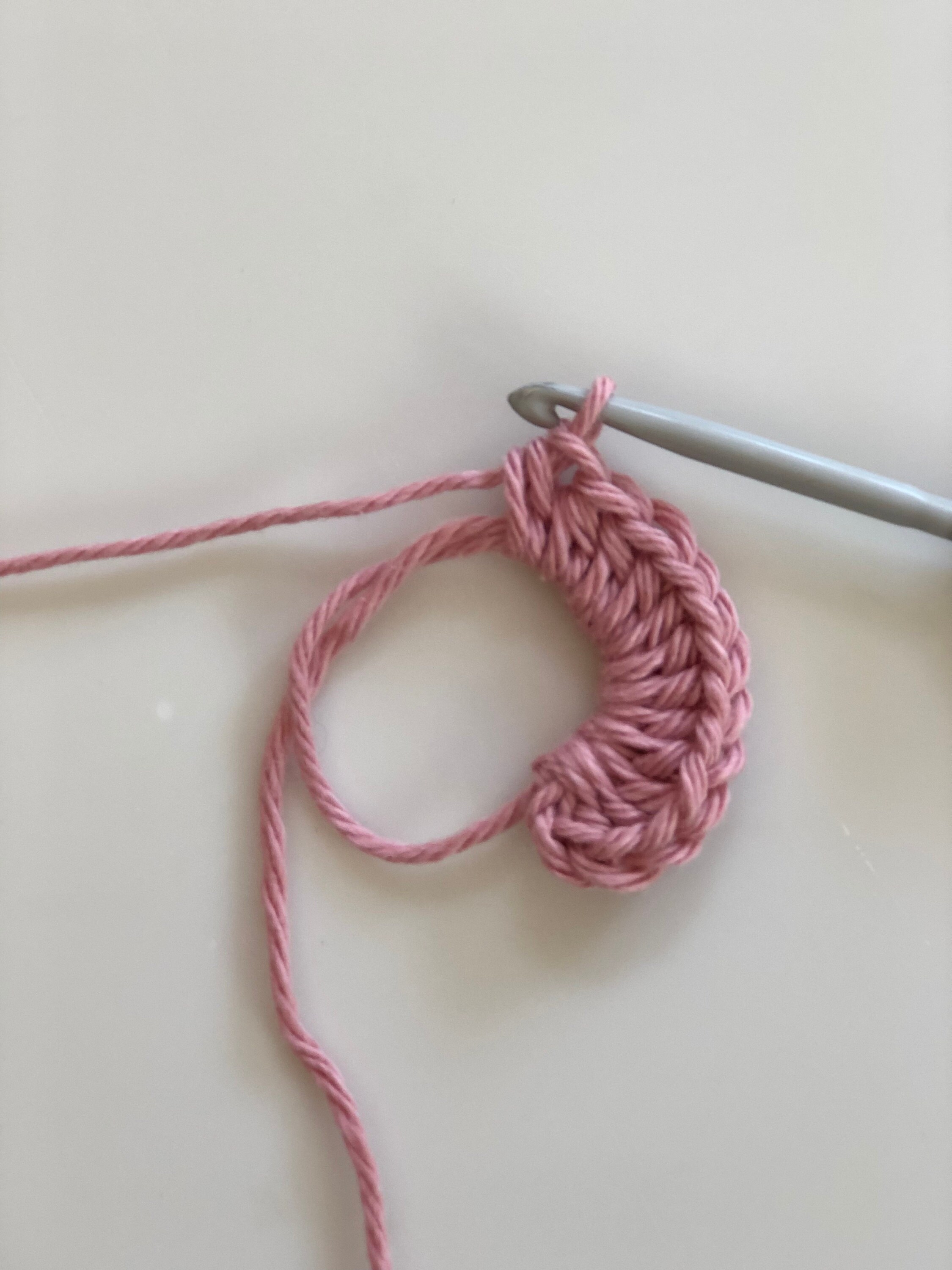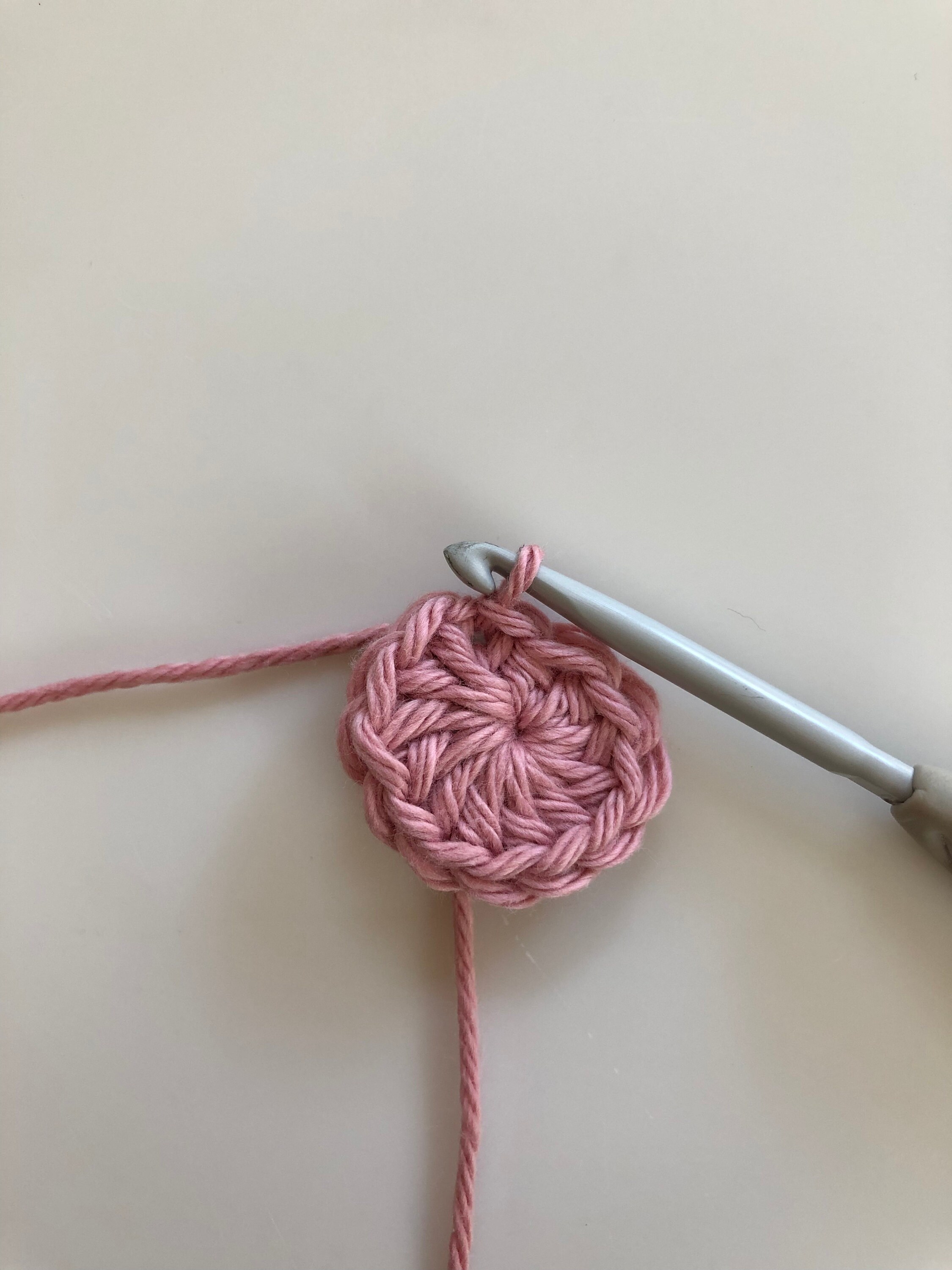 Step 2:
Ch1, work one PS (see abreviations - puff stitch) in each st round, ss to join. (12)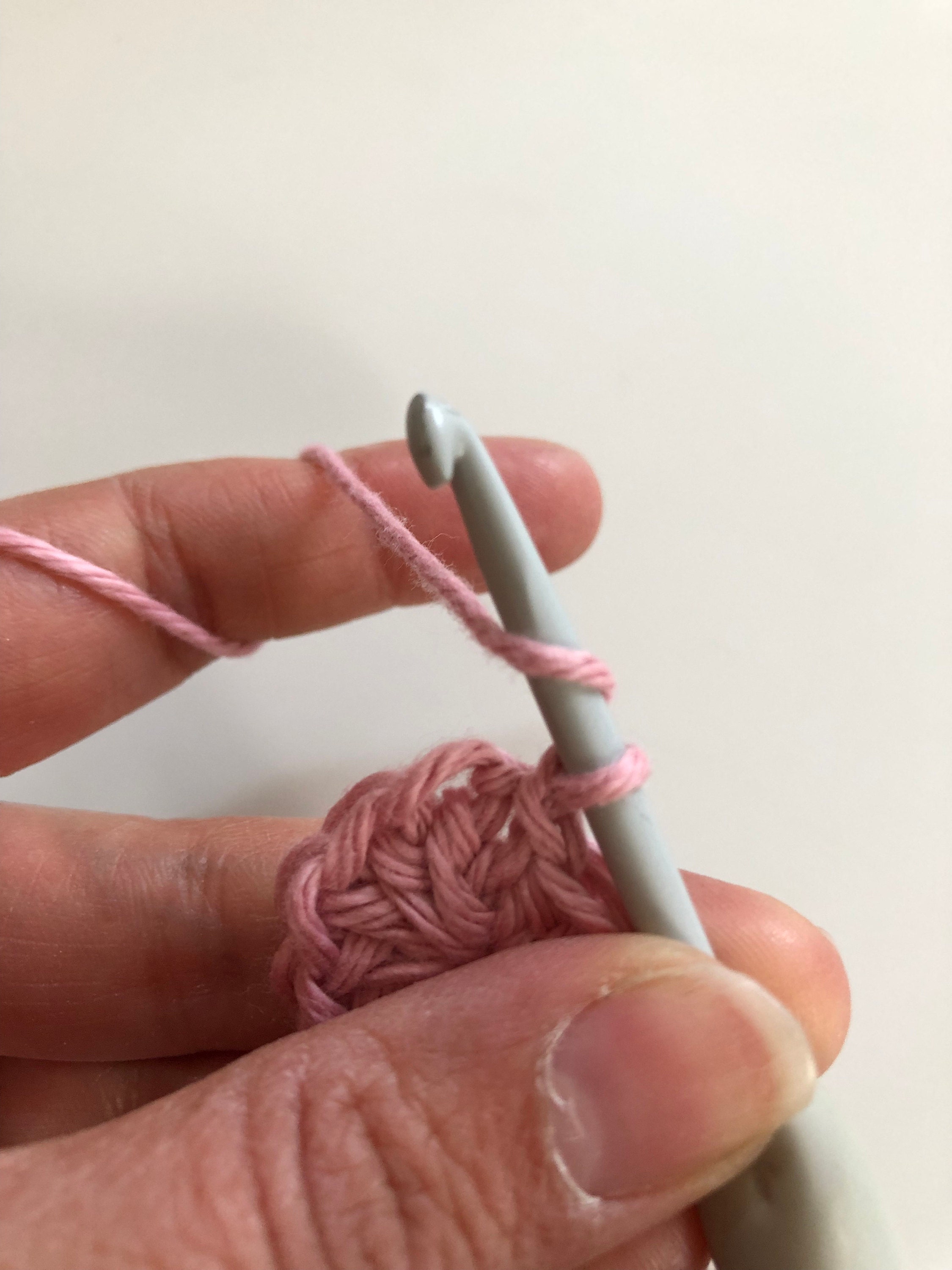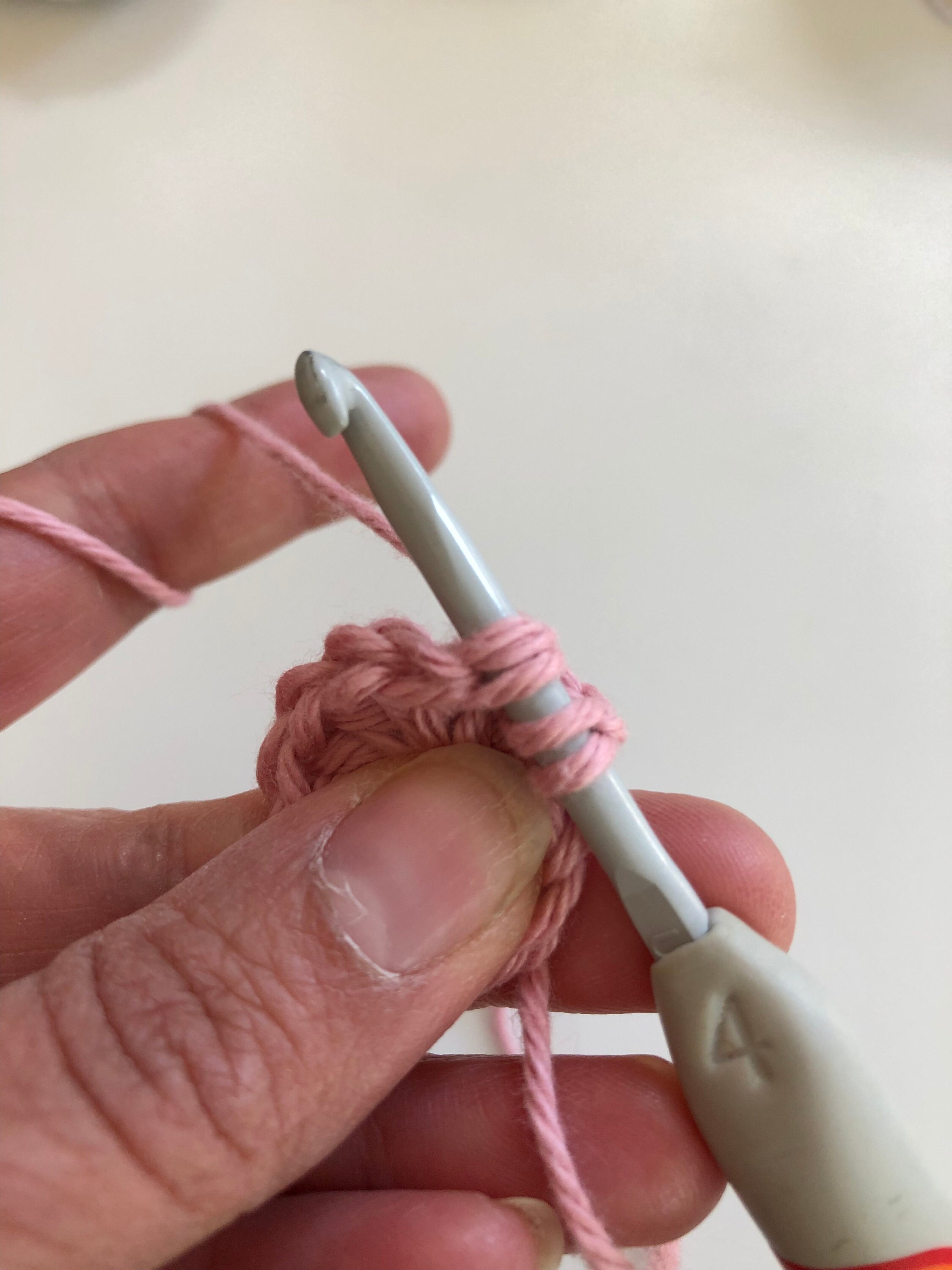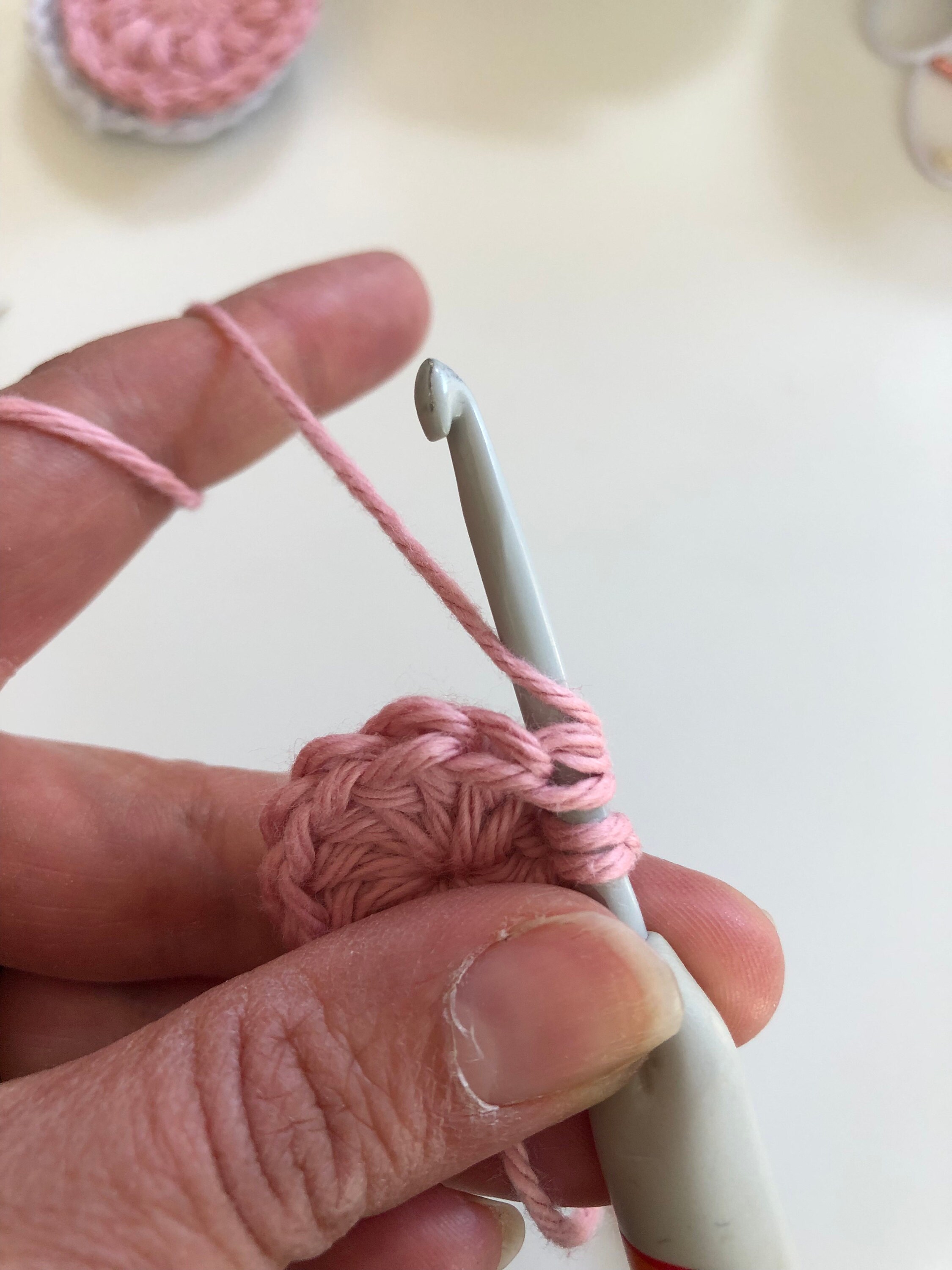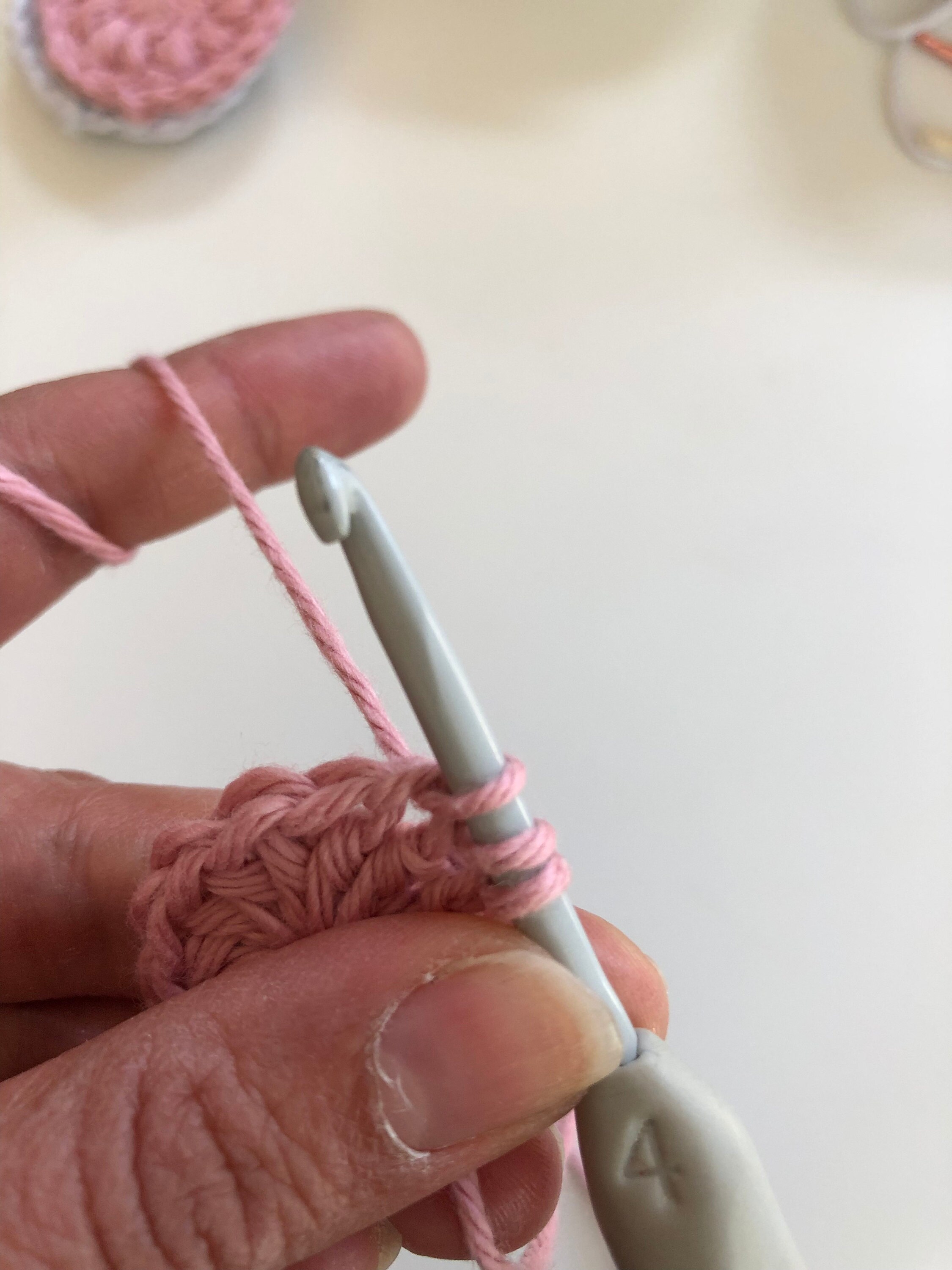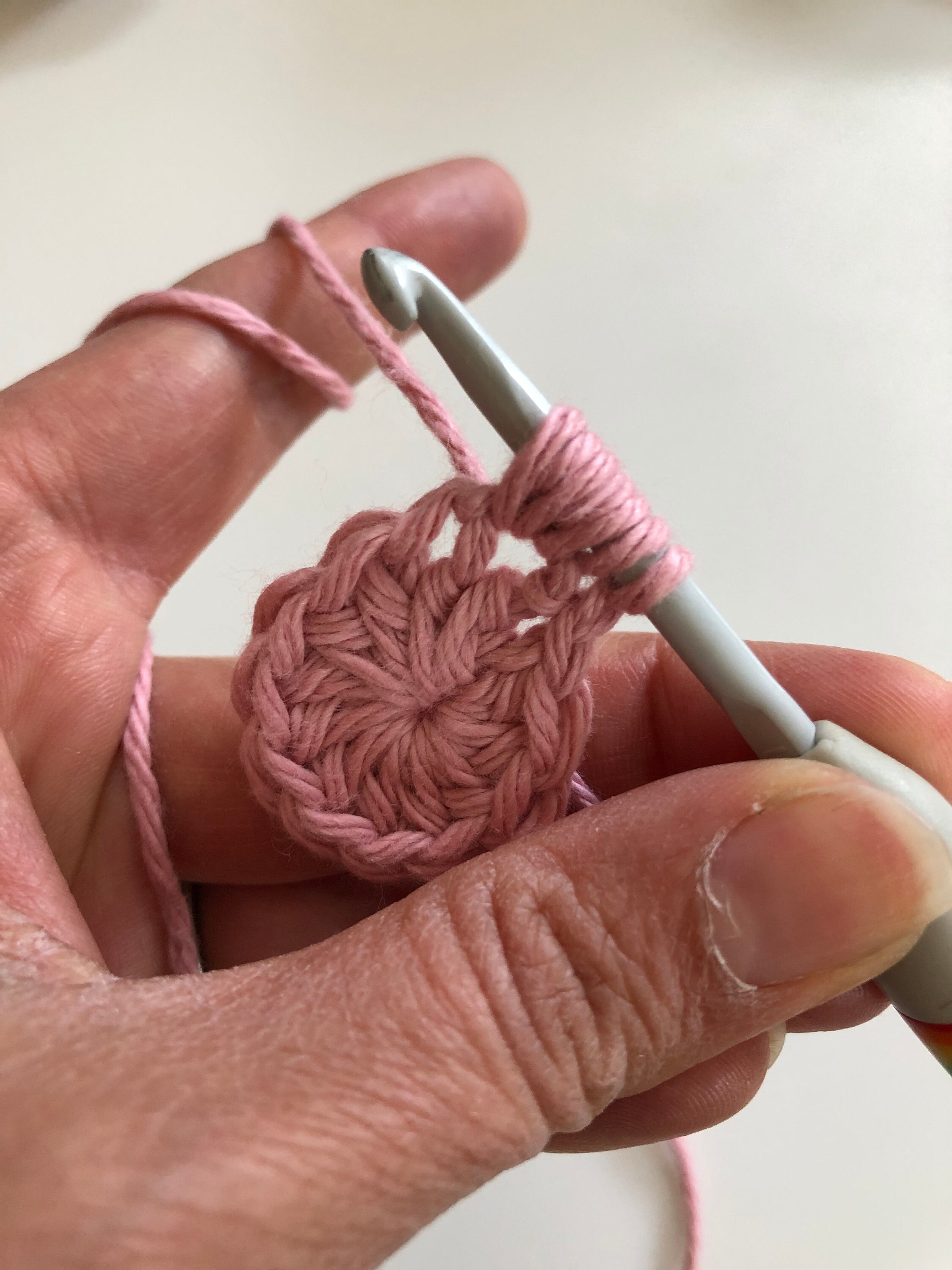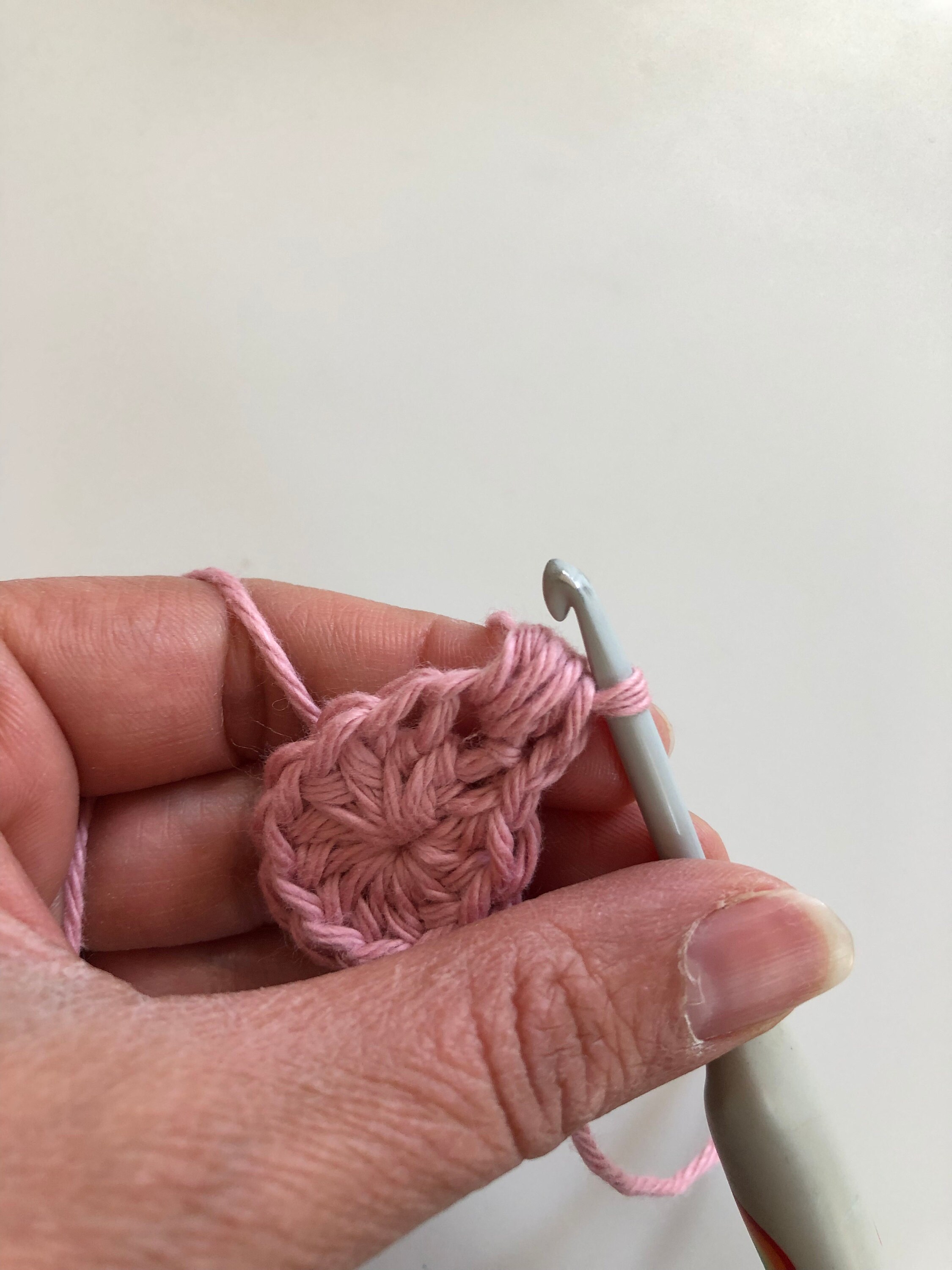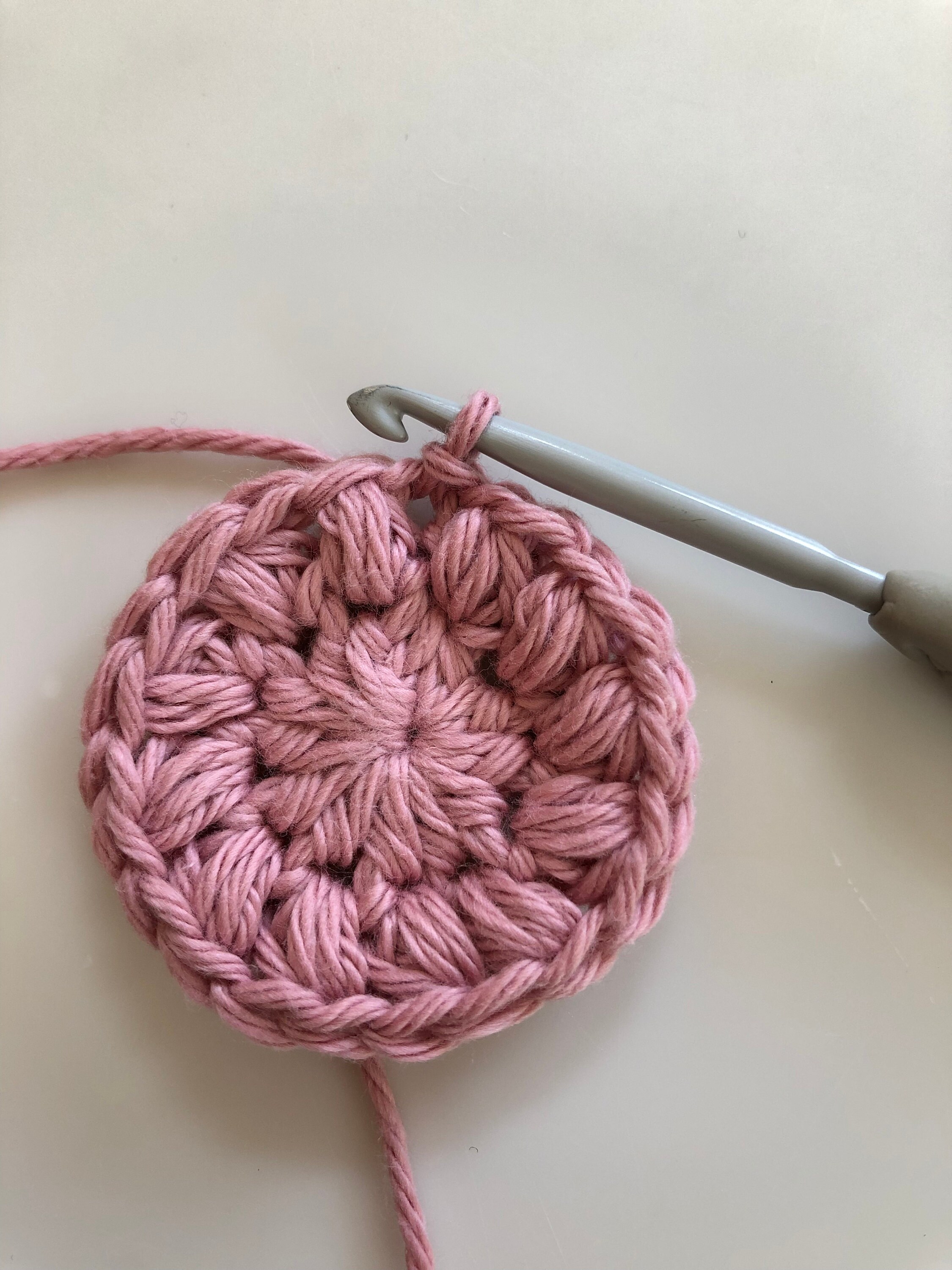 Step 3:
ch1, 1dc in top of each puff st and ch1 space round, ss to join (24)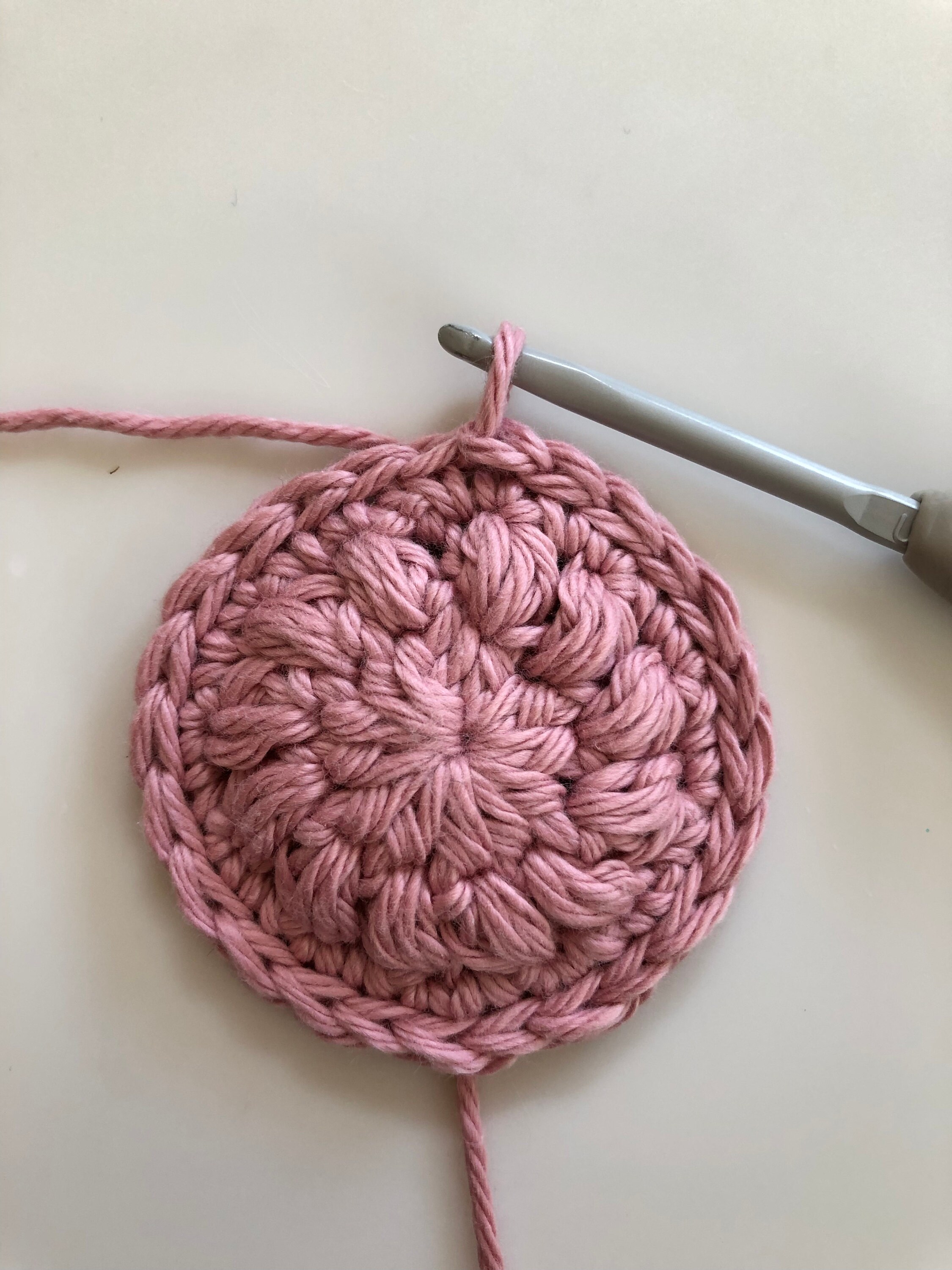 step 4:
ss in each stitch round. (24)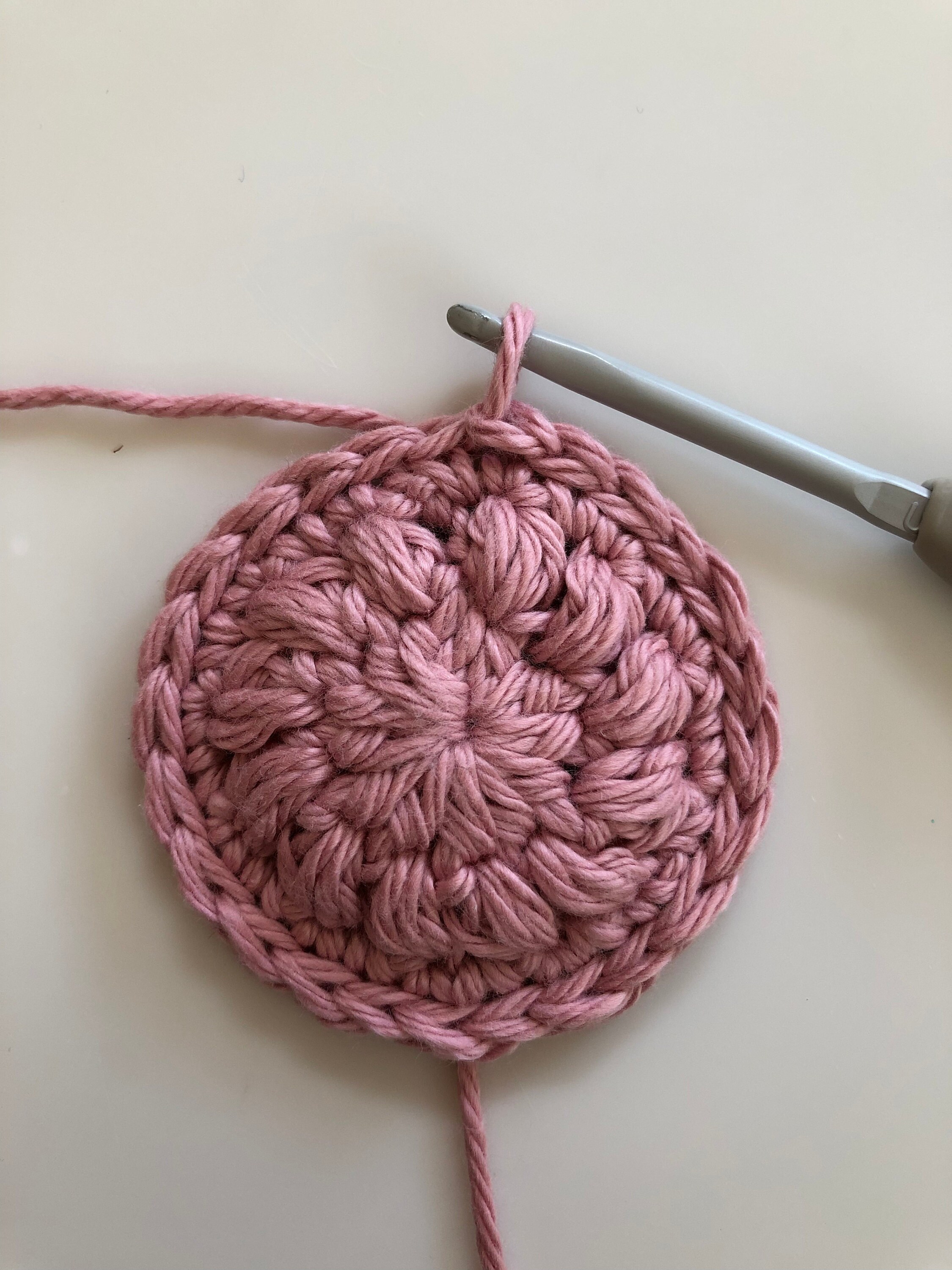 step 5:
ch 10, flip pad over, skip 12 stitches, ss into back of next st, cast off and sew in the ends.#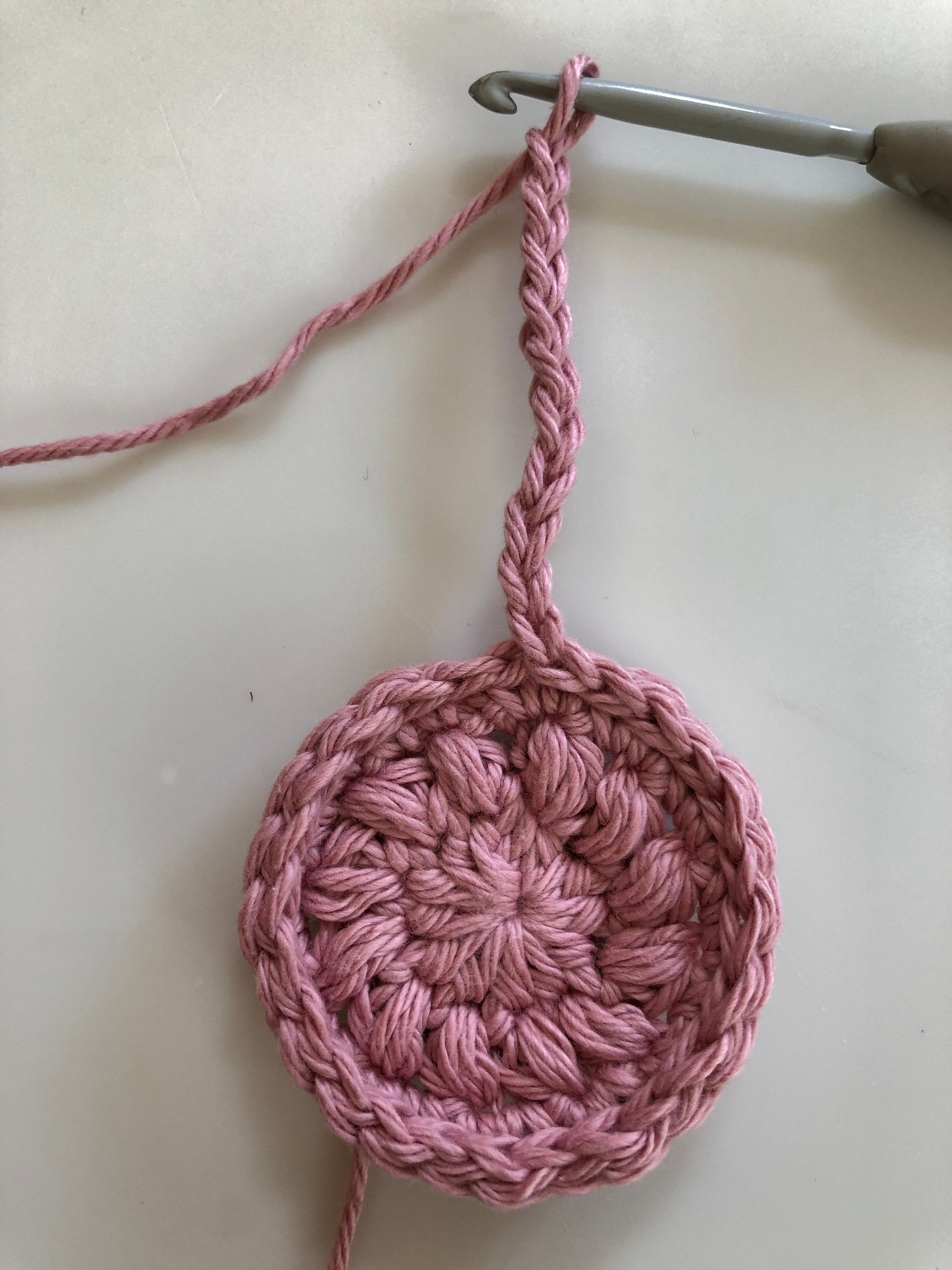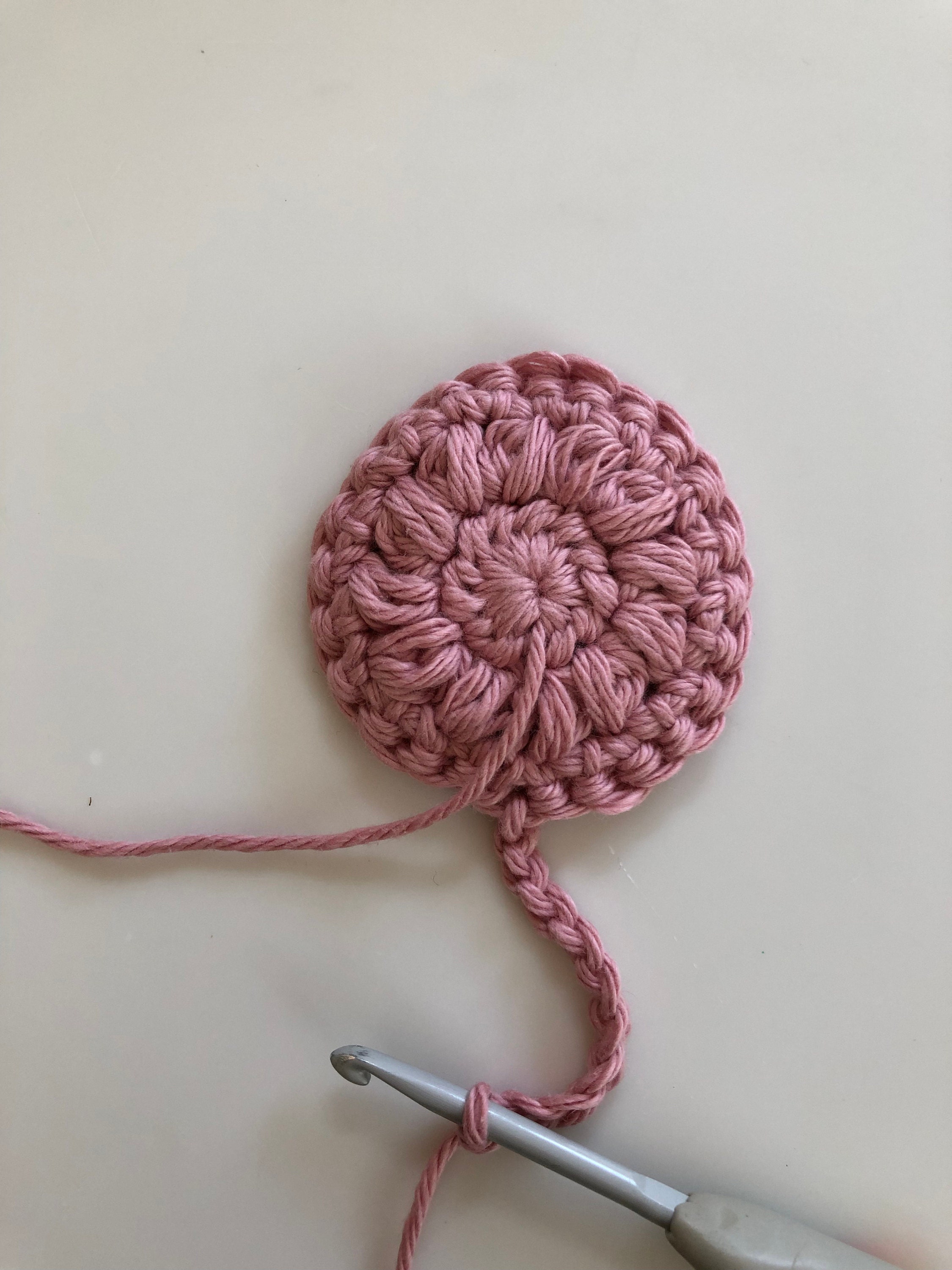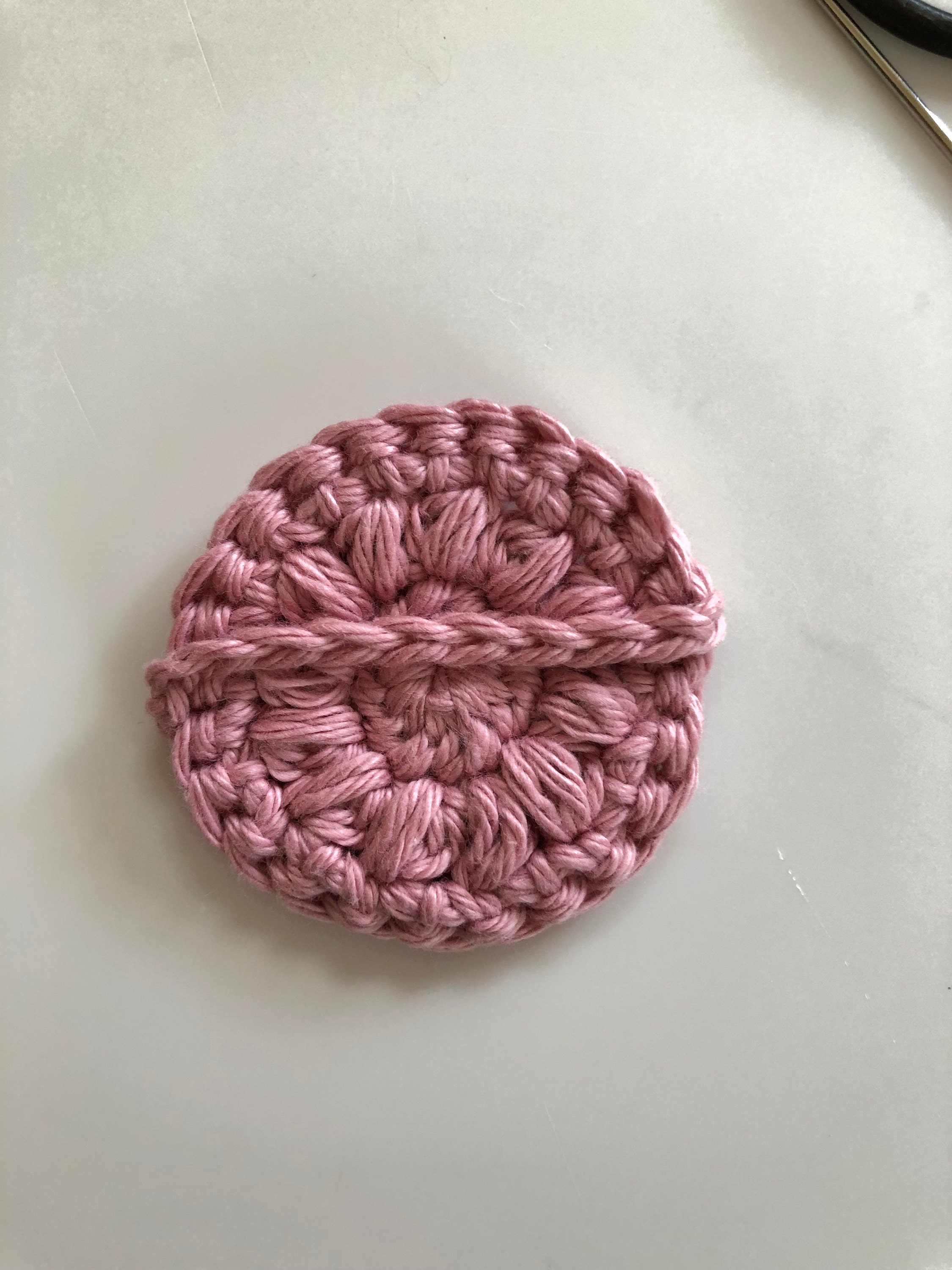 And there you have it, now all you need to do is make as many as you need. 
I really hope you enjoyed making this pattern. I am happy for you to use this pattern to make to sell but please do credit Emily Ashbourn the designer. Don't forget to tag me in your makes and posts on social media. You canfind me @make.E I LOVE LOVE LOVE to see your makes. 
Thank you and happy hooking xxx