Every Christmas I get the uncontrolable urge to make EVERYTHING. There really is never enough time. I don't know about you, but I am the type of person that only likes to make festive makes during the festive season. If I make Christmas projects before bonfire night I peak too soon and by the time the big day comes round I am over it and it looses it's sparkle somehow. So what I find is that when December the 1st flips over on the calander I get all fizzy with ideas, and this year was no exception. A couple of years ago I had an idea for a cotton cracker hat, but like every year before it had to go to the bottom of the pile, well this year it made it to top spot and perfectly timed to use my stash of ricorumi cotton yarn. click here to shop for yours.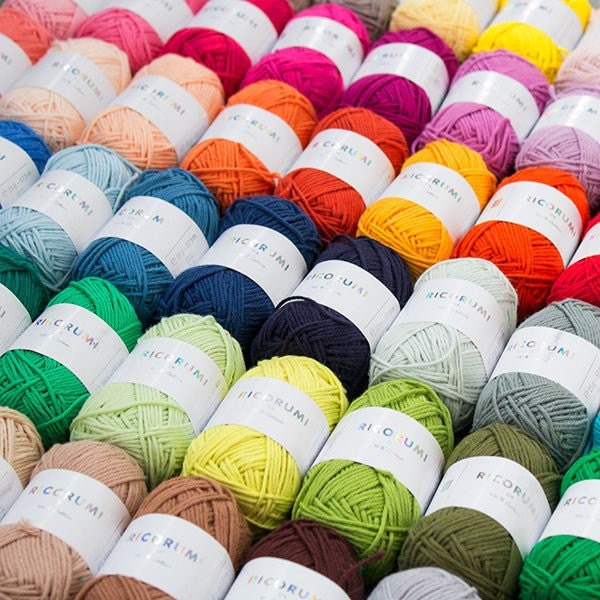 so as it ti's the season for giving, I have written the pattern up for you so you can make these for your loved ones for the christmas dinner celebrations. Or if you are feeling really crafty why not make your own crackers (see my instagram highlights to see a really easy way to make your own crackers using cracker kits and wrapping paper)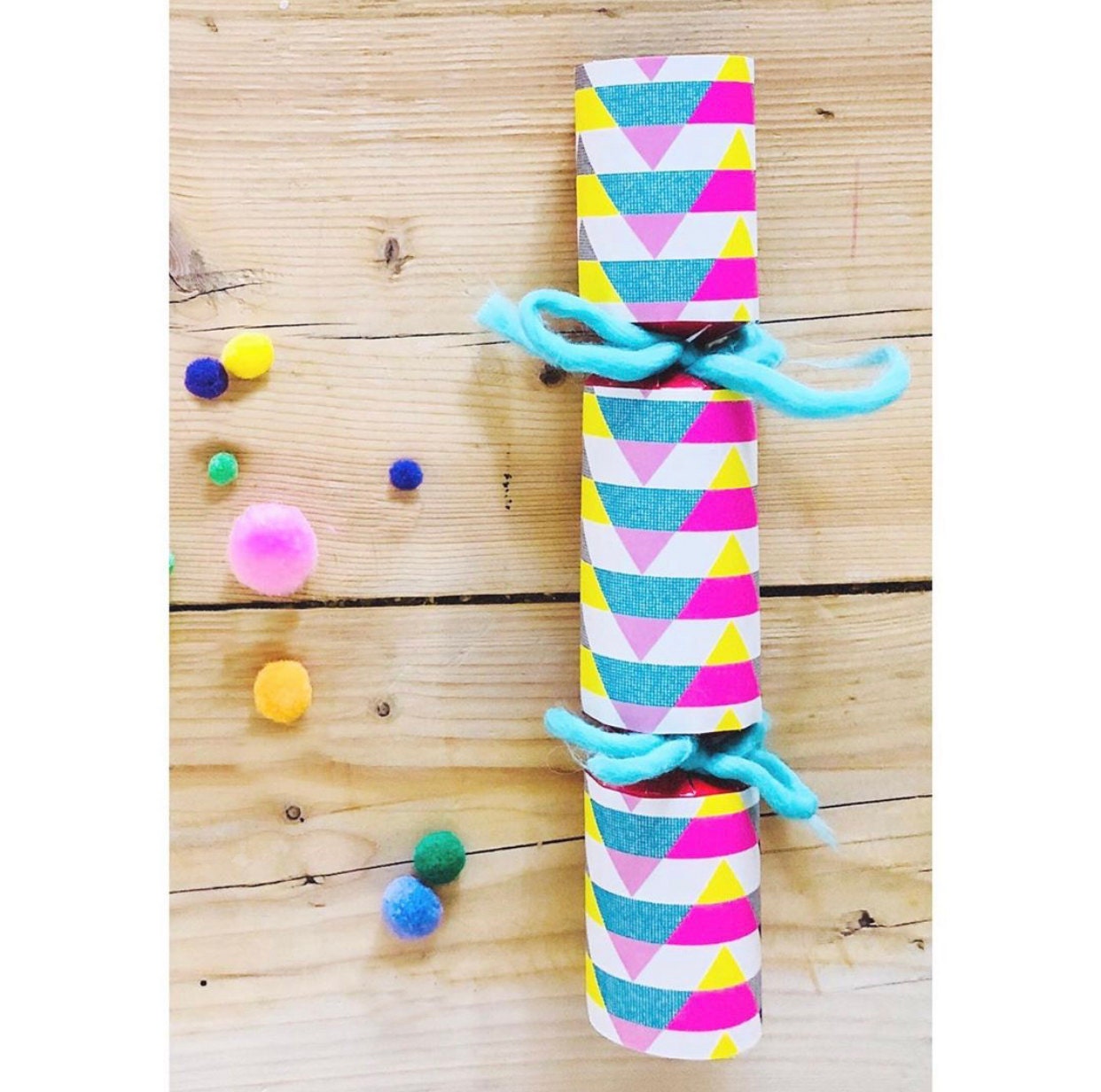 Let's get going shall we? 
You will need:
ricorumi 3 balls or more in the colours of your choice.
2.5mm hook
scissors
darning needle to weave in ends
This pattern is in UK terms with US conversion in abbreviations below:
abbreviations;
ch - chain 
dc - double crochet  (US - single crochet)
dc2tog - double crochet the next 2 sts together (US - single crochet the next 2 sts together)
sts - stitches
ss - slip stitch.
Make 12 in a mix of colours:
ch12, insert hook 2nd ch from end:
Row 1: dc to end, ch 1, turn. (10 sts)
Row 2-15: repeat row 1. (10 sts)
Row 16: dc2tog, 1dc in each st to end, ch1, turn (9 sts)
Row 17: 1dc in next 7 sts, dc2tog, ch1, turn (8 sts)
Row 18: dc2tog, 1dc in next 6, ch1, turn (7 sts)
Row 19: 1dc in next 5sts, dc2tog, ch1, turn (6sts)
Row 20: dc2tog,1dc in last 4, ch1, turn (5 sts)
Row 21: 1dc in next 3 sts, dc2tog, ch1, turn (4 sts)
Row 22: dc2tog, 1dc in last 2 sts, ch1, turn, (3 sts)
Row 23: 1dc, dc2tog, ch1, turn, (2 sts)
Row 24: dc2tog, cast off.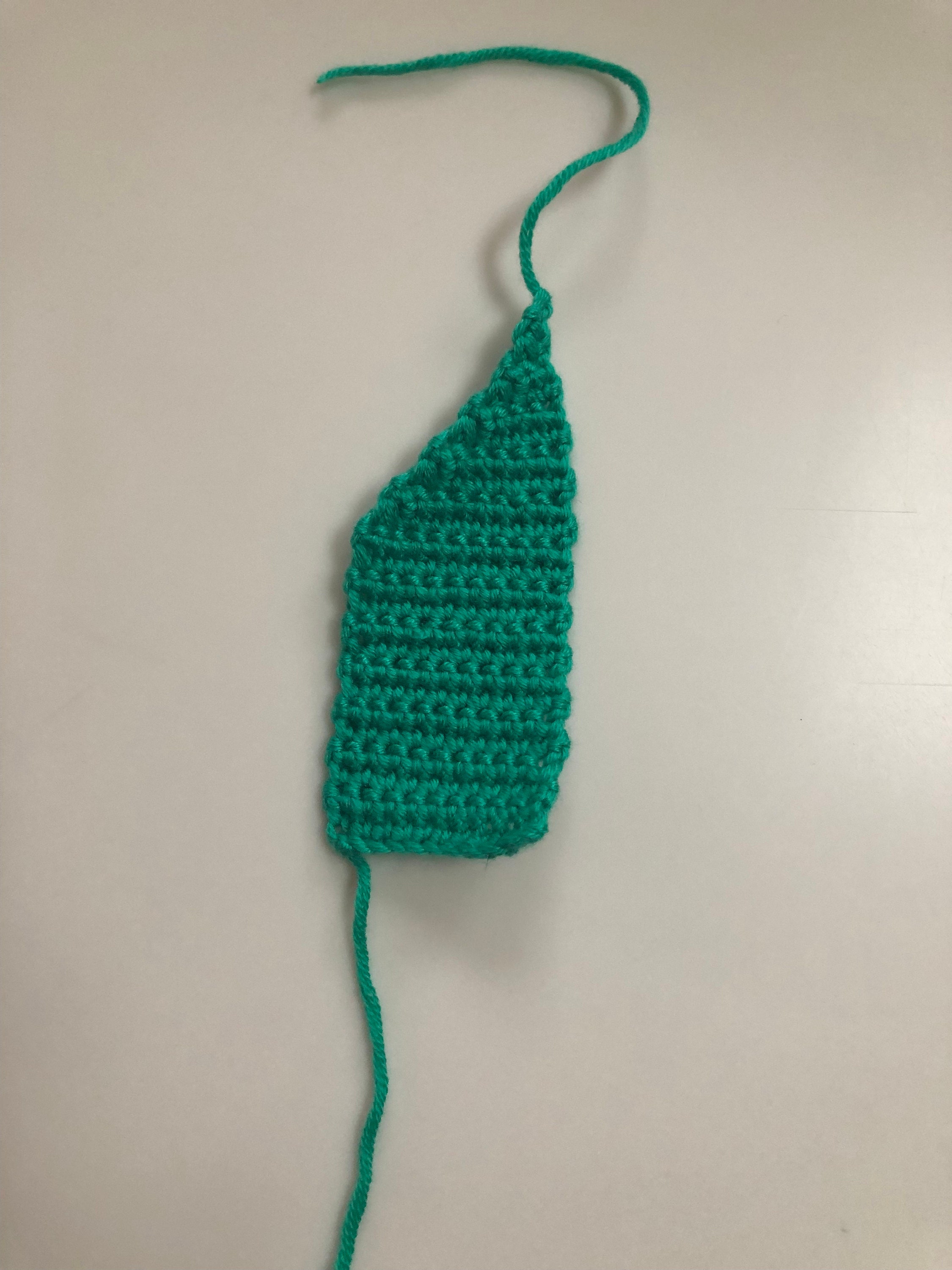 Your panel should look something like this. You will need to make an even amount of your panels to make your hat. I made 12 panels in a mix of bright colours, but of course you can add more panels to make the hat for larger heads or less for smaller.
building your hat:
I really wanted the hat to look like it had been folded up just like the paper version you find in your cracker so to join I chose to dc the seams together. 
Take 2 of your panels and line up the long sides together. Choose the same yarn colour as your left panel and attach your yarn through both panels.
dc along the seam working on dc per row.
repeat by taking the next panel and lining up the shorter sides, continue round until you have the right size (remember even panels). 
Fold hat in half and join the last seam as before.
Weave in the ends!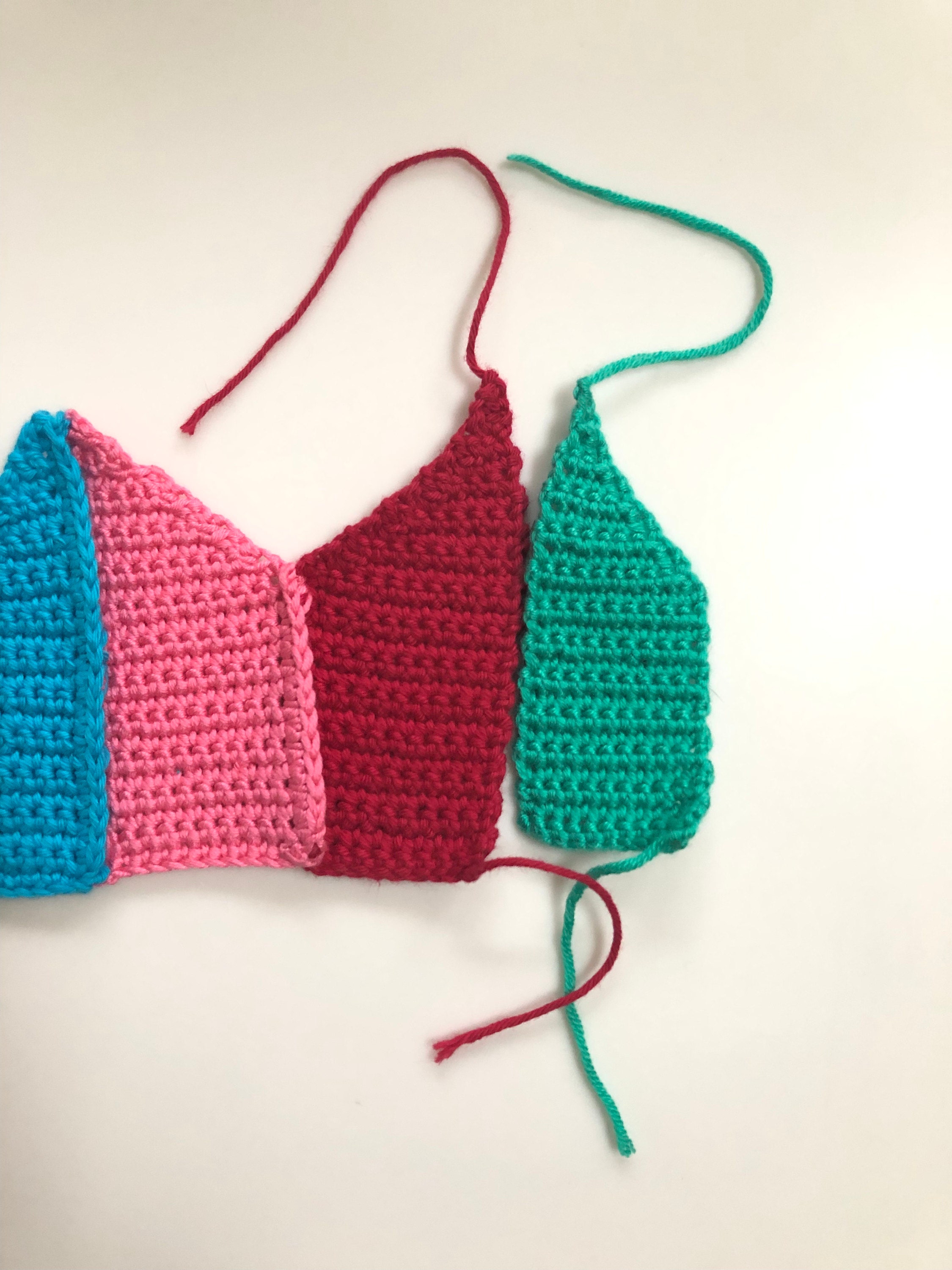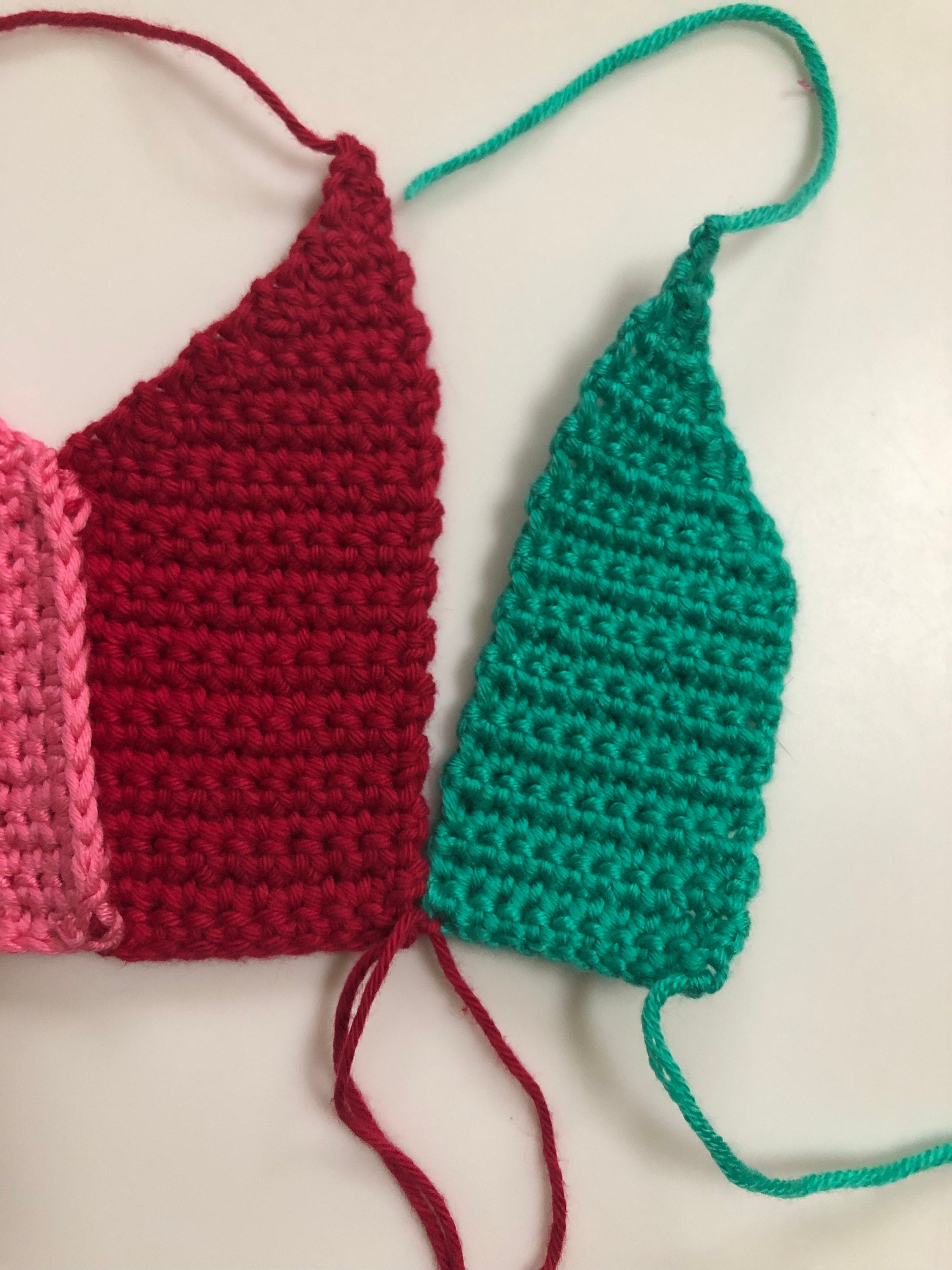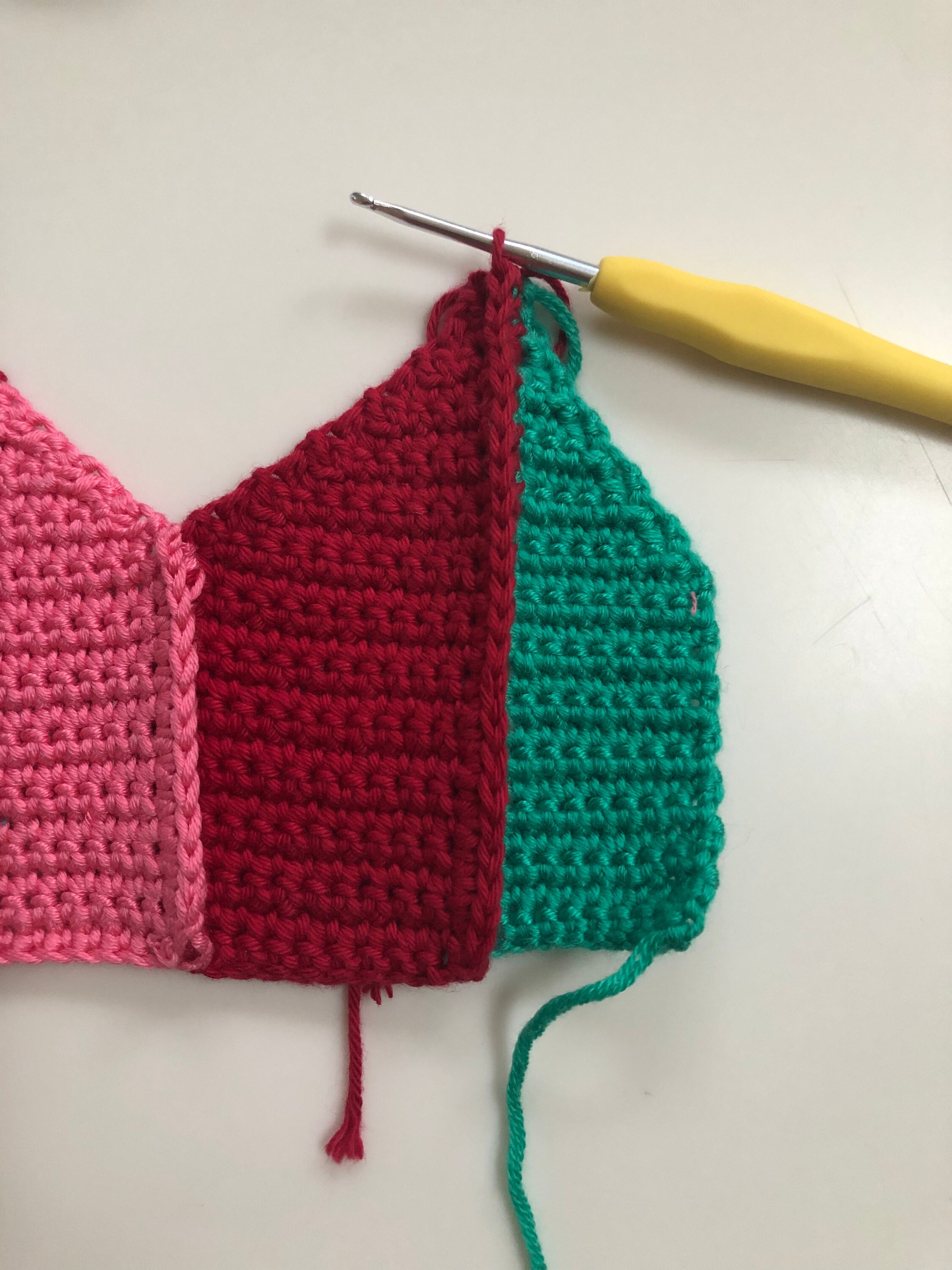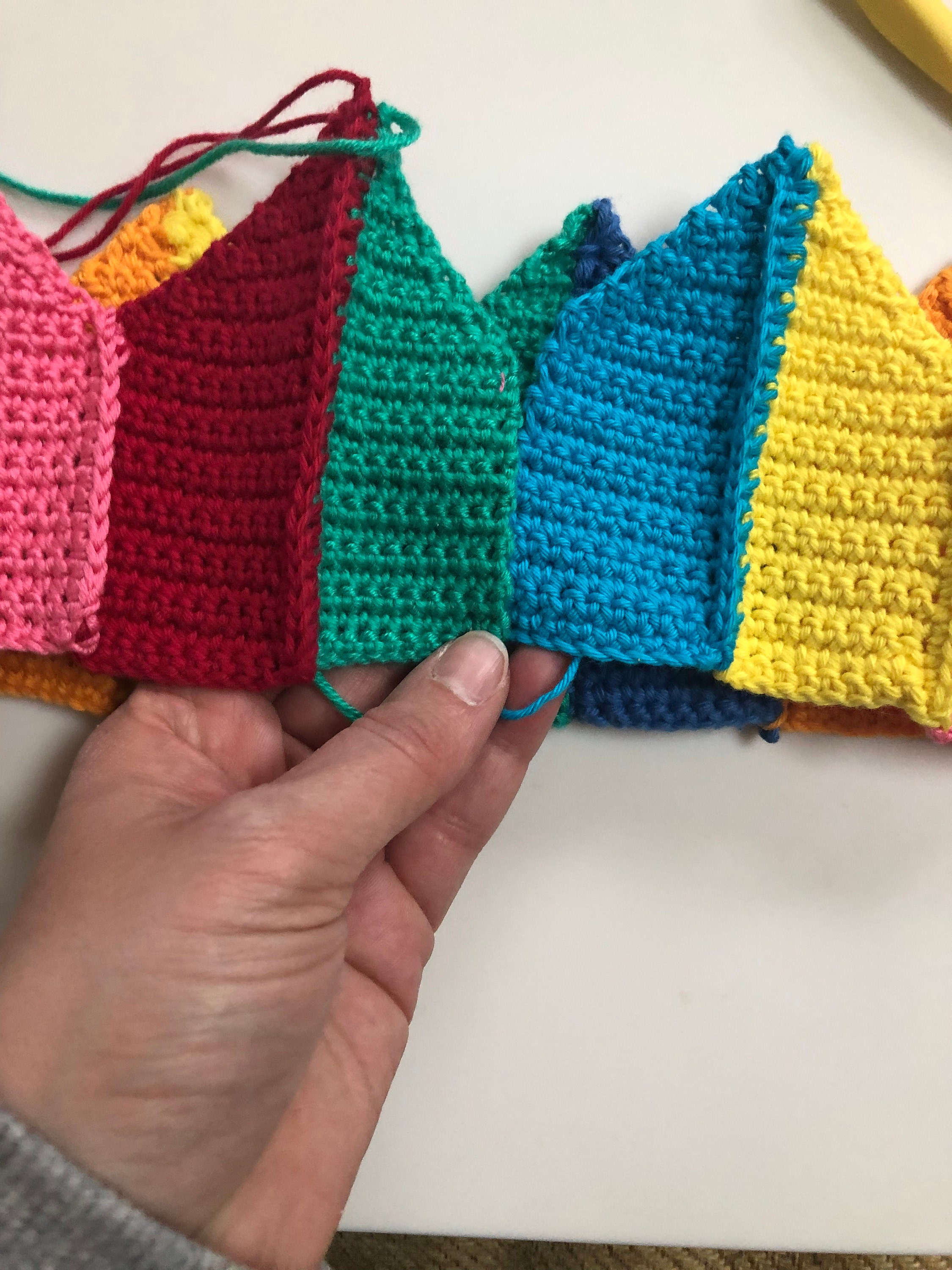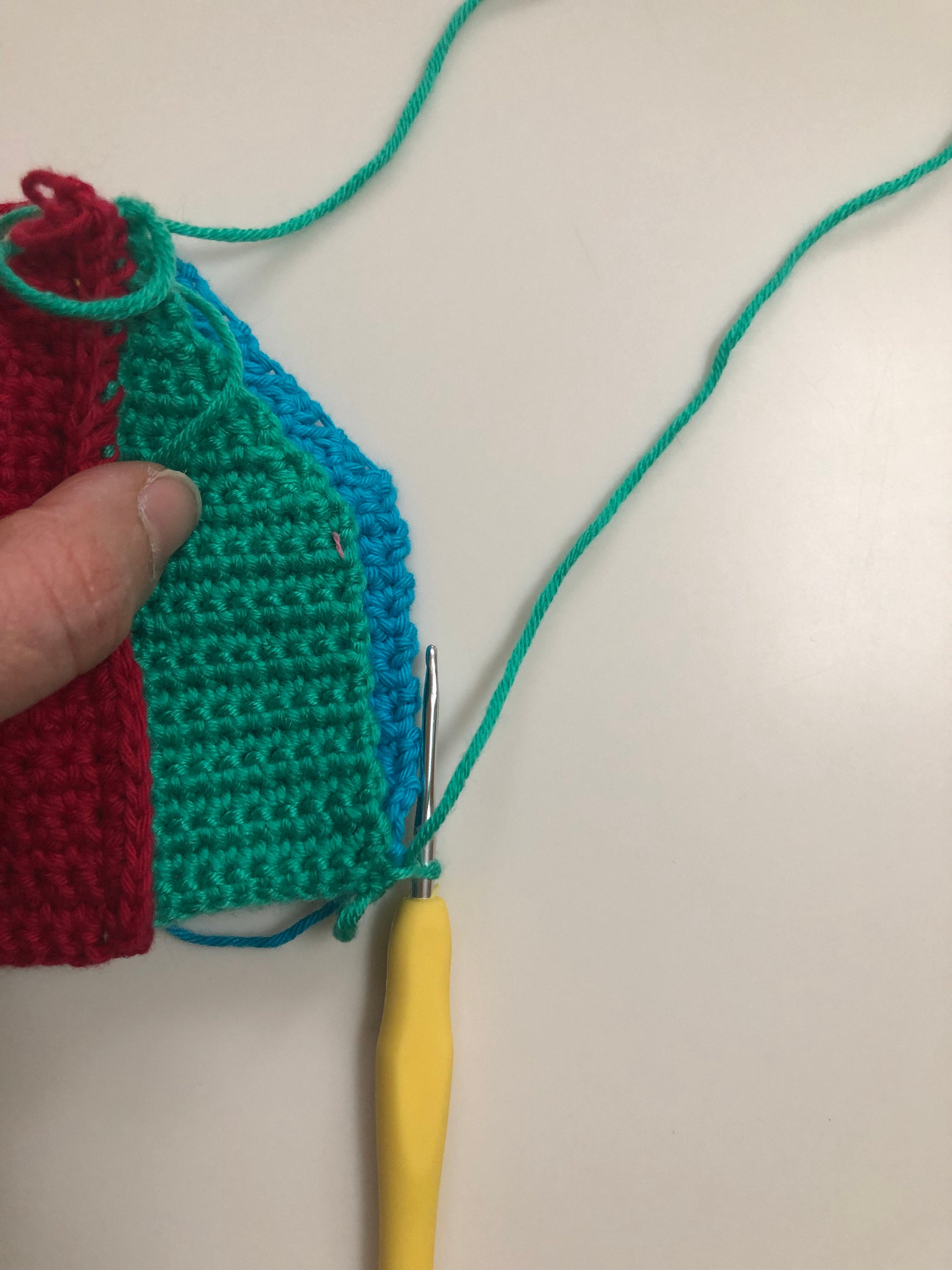 And there you have it!!! Your stupendously bright, happy and joyous crochet christmas cracker hat!!! So now do you love everyone enough to make one to wear on Christmas day, or do you keep it just for you???
Tag me and let me see your hat with #itsacrackerhat or tag me @make.e on facebook and instagram.