It always amazes me that I can be making one thing and my brain can leap directly to a new idea just by using something as unasuming as a curtain ring. This happened to me the other day when I was using a curtain ring to act as the base loop for the top of a macrame plant hanger. I was removing the tiny screw at the top of the curtain ring when I realised that they would make the PERFECT base for christmas decorations because they already have the little loop to hang them from. Then as I was busy knotting away I remembered a large yarn wreath I made for my door last year using Woolly Mahoosive Mammoth yarn and a velvet ribbon, and a post by Liz on her instagram @ficklecraftroom using uber bright jewel like colours to run a Christmas wreath workshop, then came the lightbulb moment.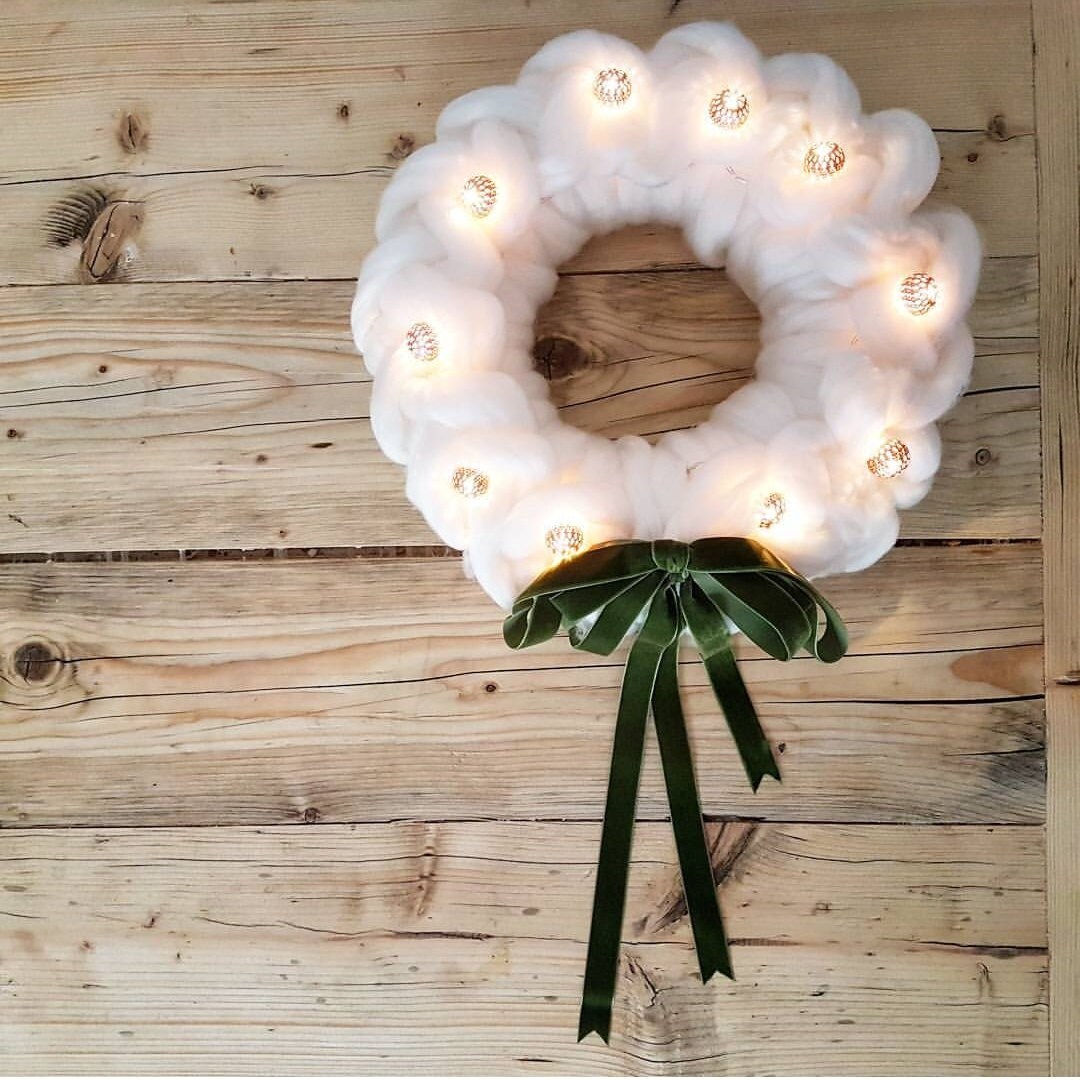 I had some Urban yarn from Yarn and Colours in my stash which is just a scaled down roving type yarn similar to the giant Woolly Mahoosive yarn. I imediately took my hook and started playing with crocheting around the ring and it worked like a dream. I grabbed my phone and ordered my body weight in 10mm velvet ribbons in ALL the colours and put a shout out on instagram for any scraps of Wool and the Gang Crazy Sexy Wool (I prefer the bright colours to that of yarn and colours for this particular make). A few days later all the ingredients arrived and the mini wreath was born. I am certainly NOT the first person to have crocheted a mini wreath using curtain rings but at the time when the idea came to me it jolly well felt like it...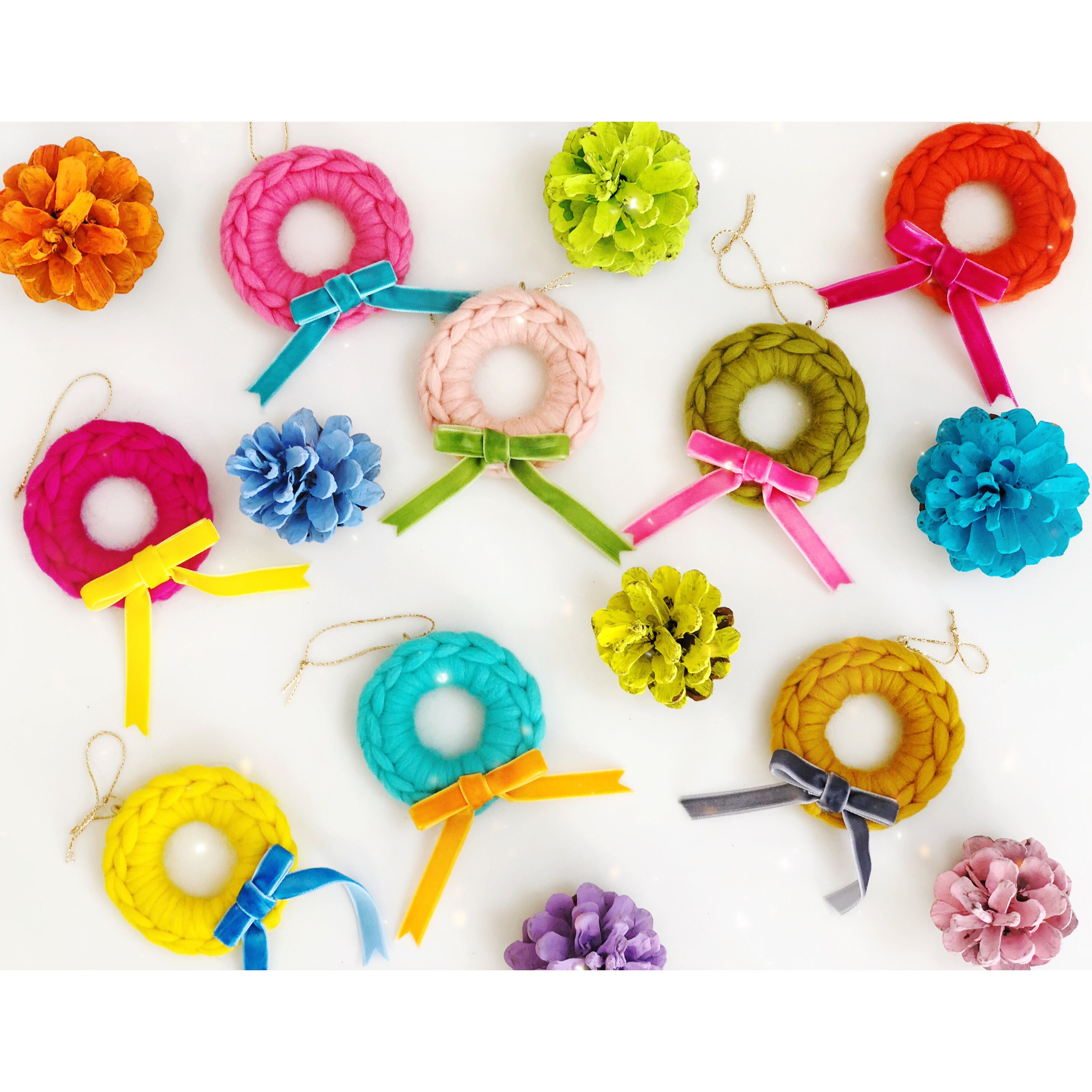 So here it is. I have put together an ameture video to show you exactly what to do, but before you start you will need the following:
28mm curtain hooks
Wool and the Gang 'crazy sexy wool' yarn (2meter lengths in colours of your choice) - or any chunky yarn will do
10mm wide velvet ribbon
7mm crochet hook
scissors
craft wire
double sided sticky tape
glue gun
sport weight yarn or embroidery thread for hanging.
So there you have it...  I really hope you enjoyed making your decorations as much as I did. If you would like to share your makes I'd love to see them, you can find me on instagram @make.e and on facebook. Come and follow me for all the lastest makes and tutorials.