Last month I made a small rag rug finally playing with an idea I had had for a while. I knew that you could make a rag rug with scraps of material and a latch hook but I didn't want to open cut ends look, I wanted to see if I could figure out how to make a rug or wall hanging that was similar to loop stitch. By no means am I saying this is THE way to do it, it is just my way of doing it. The results made me incredibly happy and excited at the thought of other designs. I have added a shopping list of all the things you will need with links at the bottom of this post. I hope you find it helpful.
Me being me I jumped straight in with quite a complex design using Monstera leaves. I took some graph paper and measured out the size of the rug I wanted to make, this was limited by the size of canvas I had brought to play with. I then drew out my design with pens in a similar way to a cross stitch grid.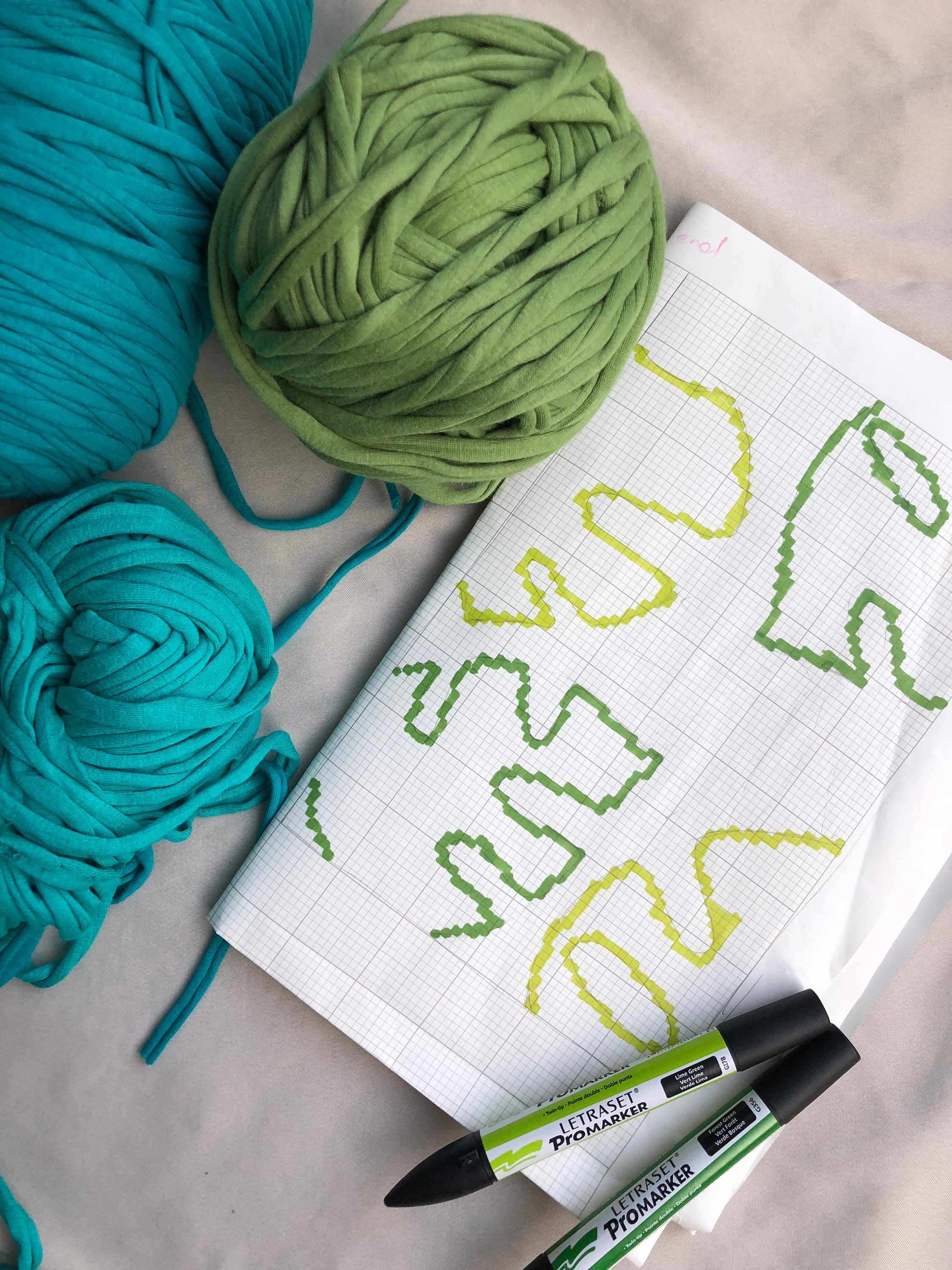 Once I had my design I chose my t-shirt yarn, thicker the better. Some tshirt yarns are thin and stringy, you can still use them but you may want to double up (use 2 strands at the same time) or work into the same square twice. 
For the purposes of this tutorial I made a much smaller example using the same process. IMPORTANT: make sure you leave at least 2 rows minimum around your design to allow for finishing.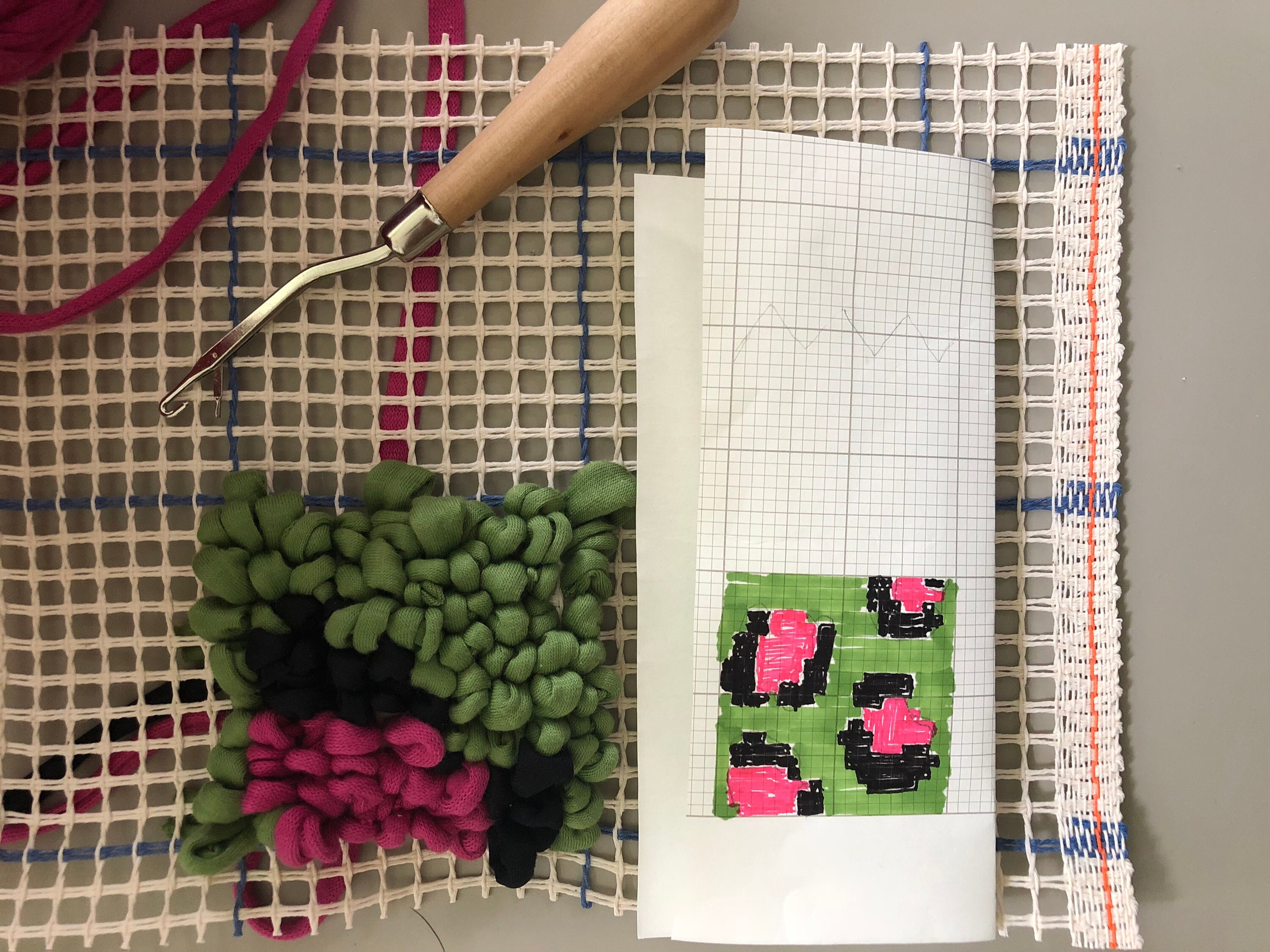 I found it easier to put in the outline of the shapes first before I filled then in, but there are no rules. Holding your yarn from the back of the latch hook canvas pull up loops using a latch hook or crochet hook.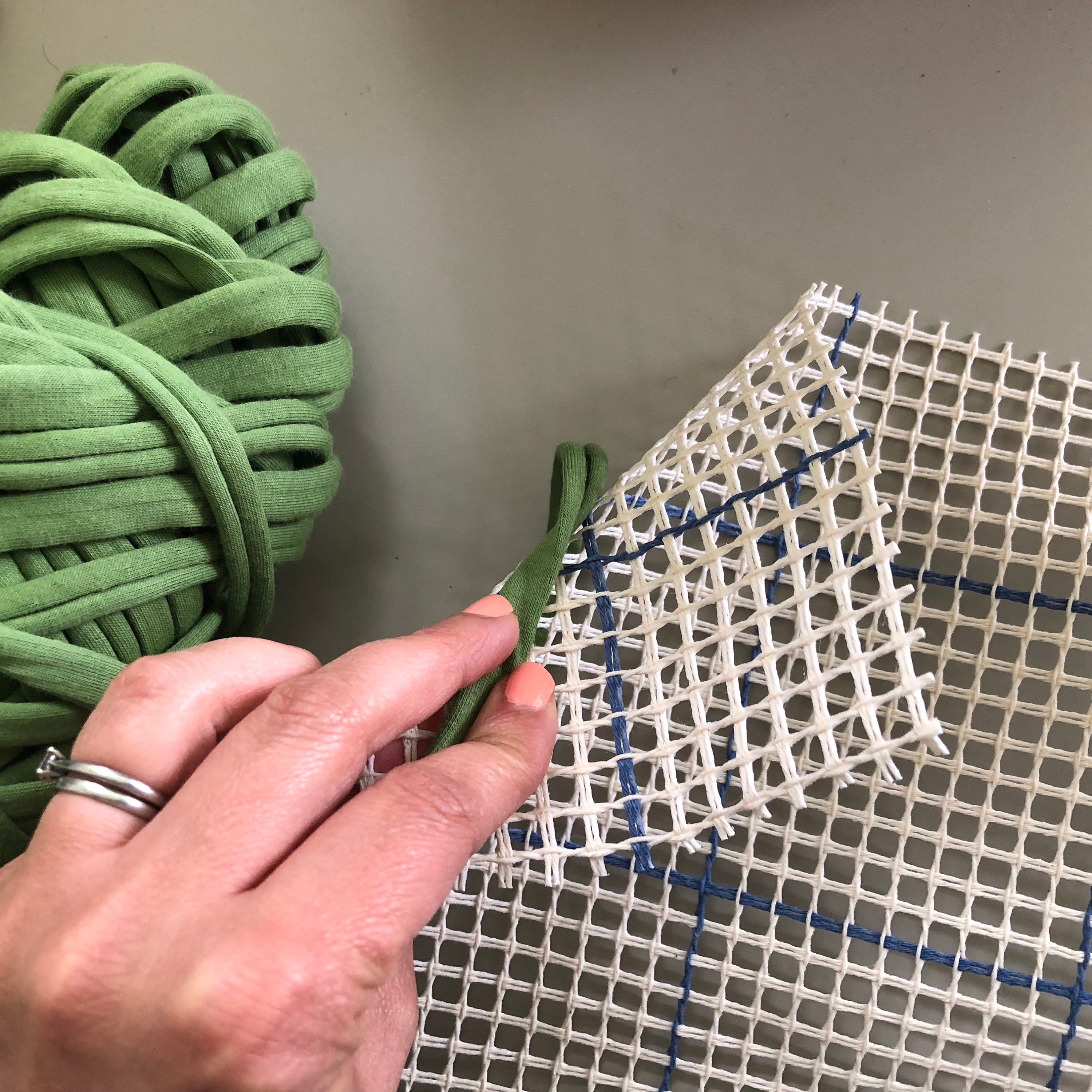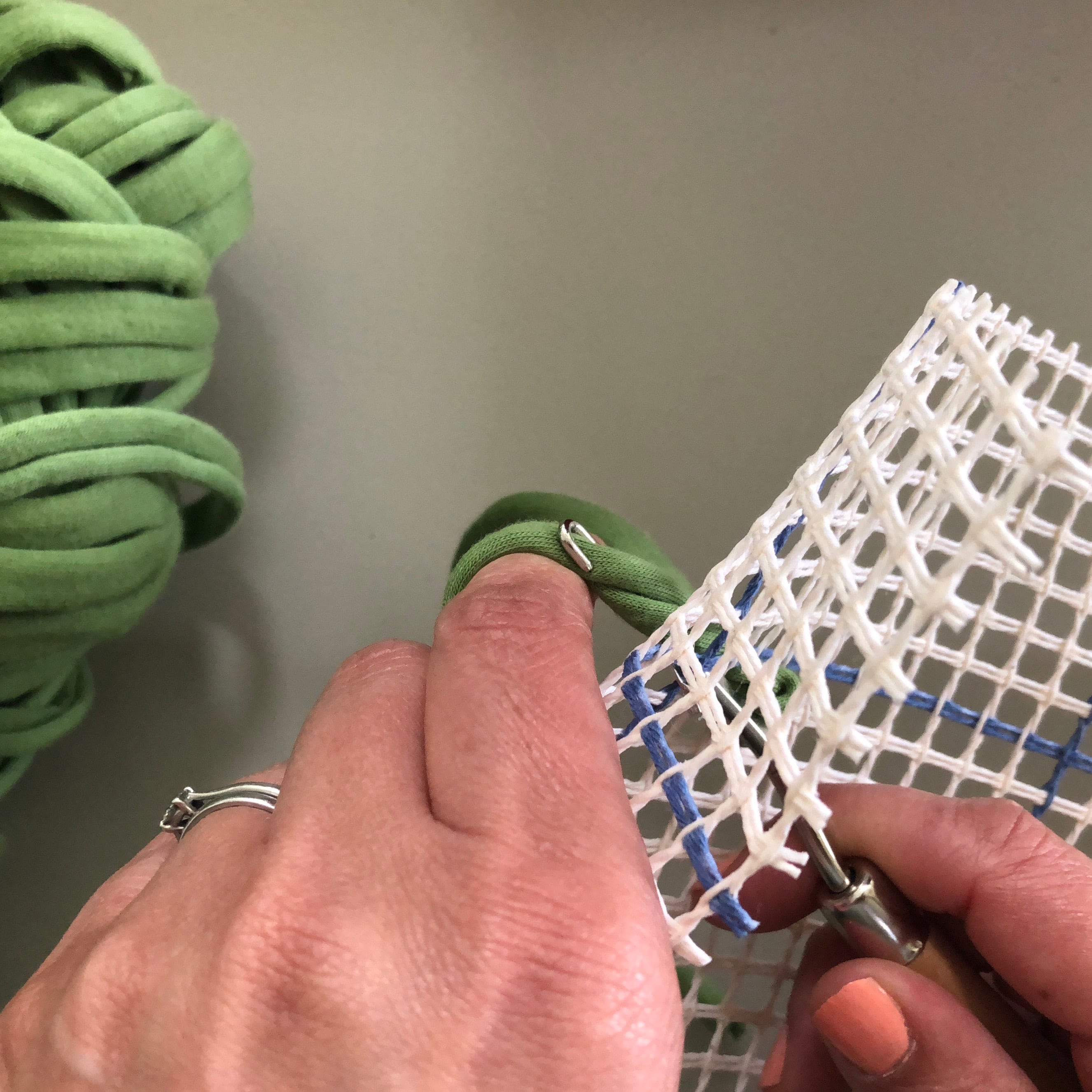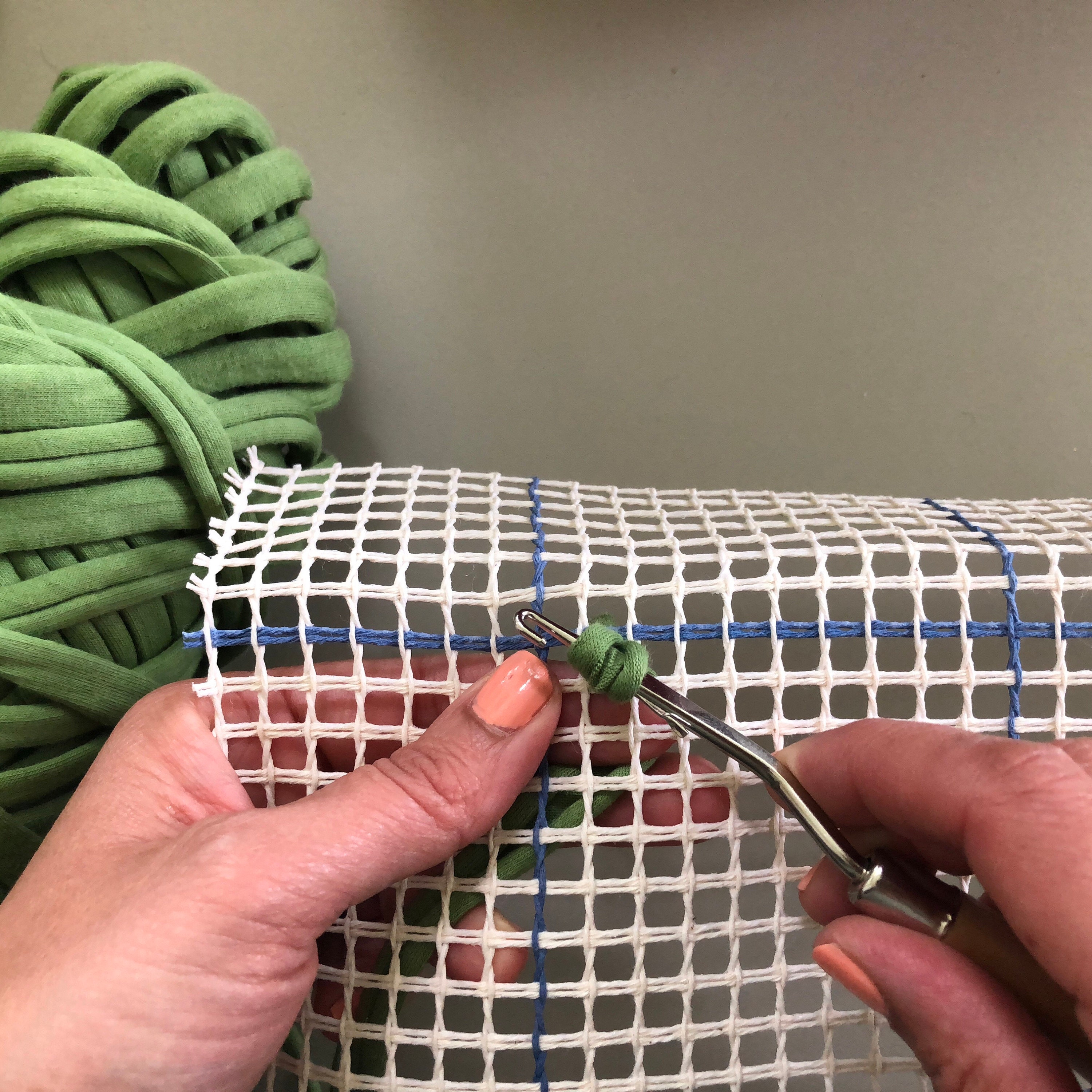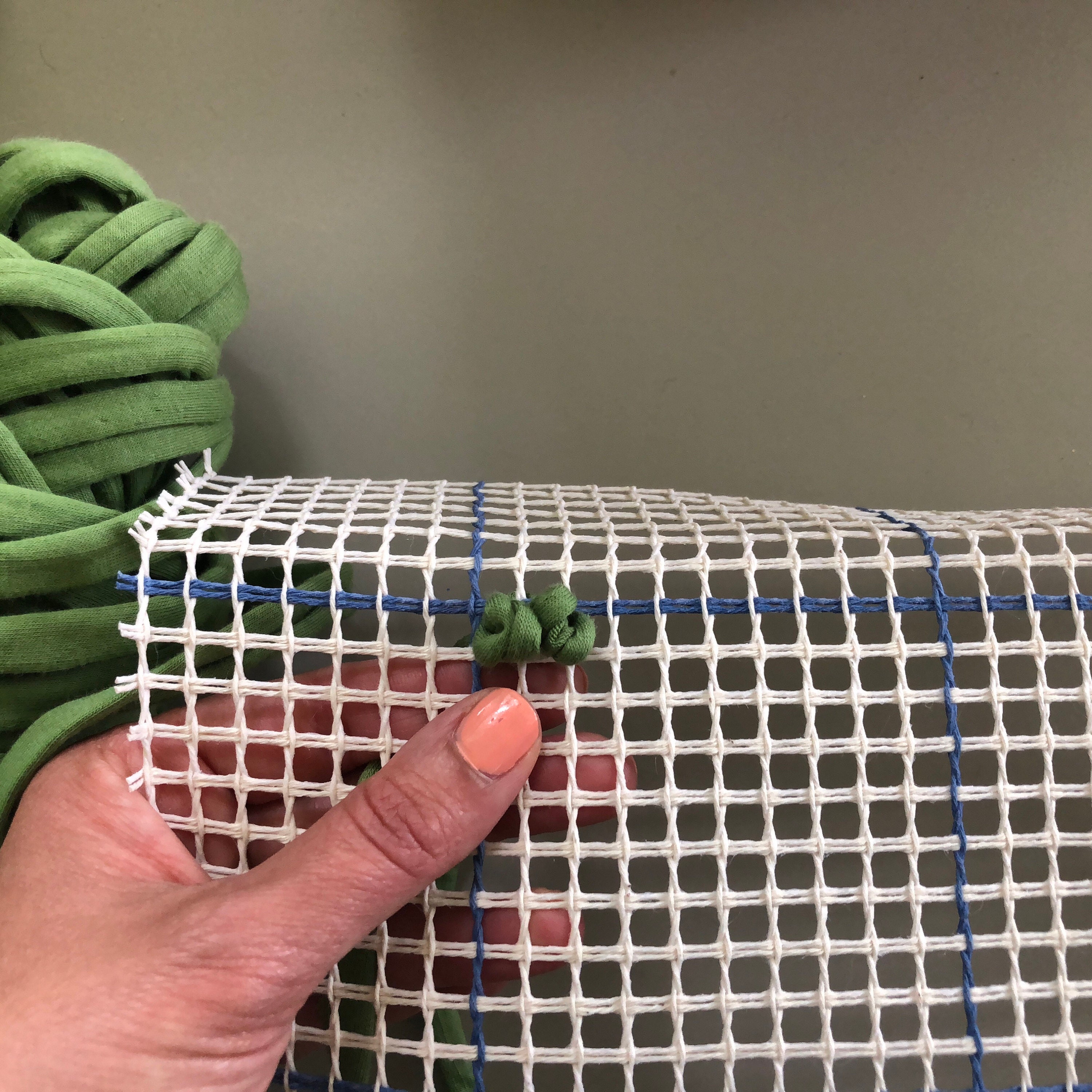 The loops should be roughly 2cm long, you will notice that as you work up the next loop, the previous loop may loose some height. Continue to fill the canvas, to change colour, simply cut off the old yarn and start with the new.
Once your rug is filled you will want to edge it. I decided that whip stitch would be best for this. Learning from my mistakes you will need to leave 2 rows to fold over to whip stitch around.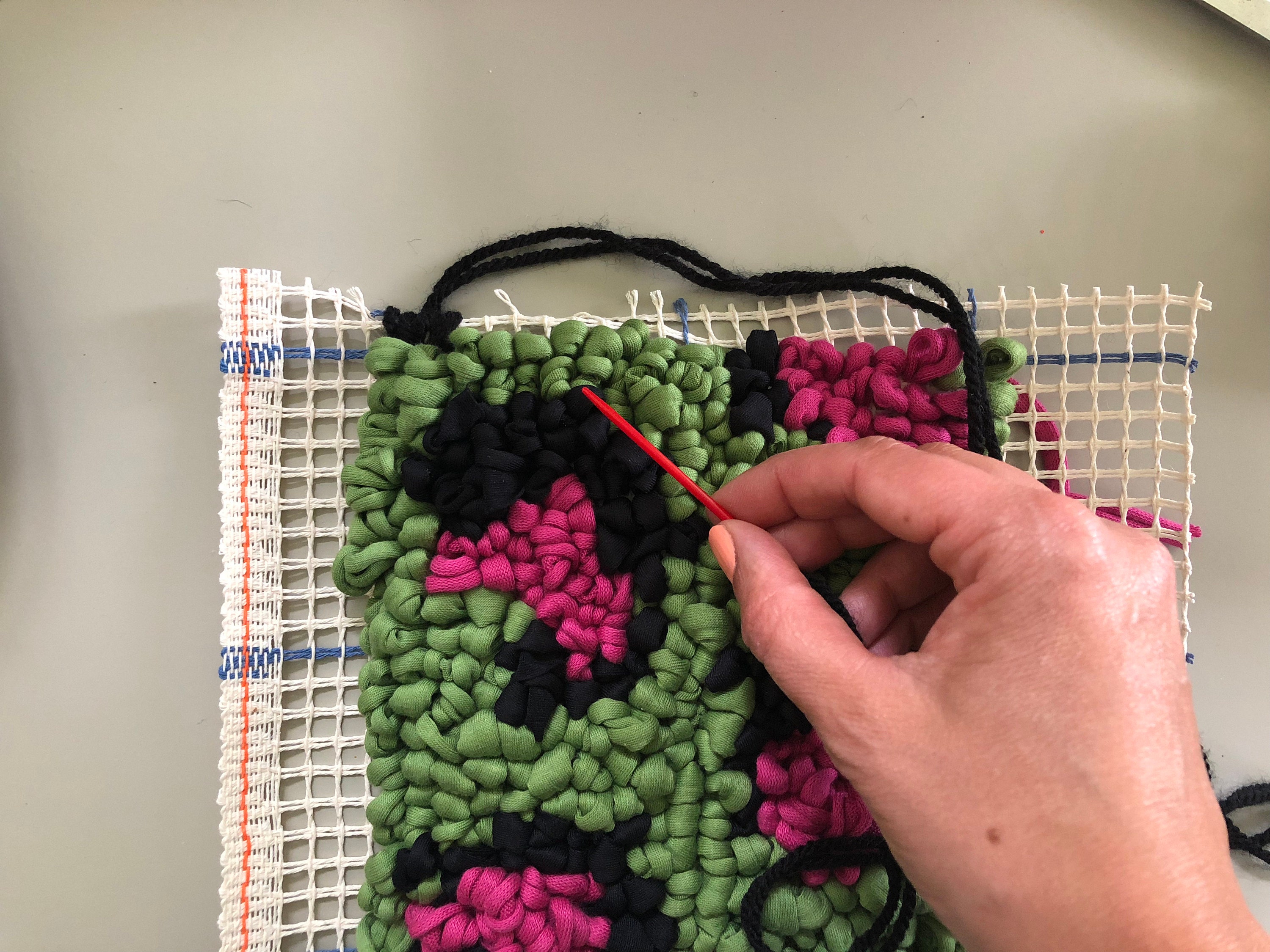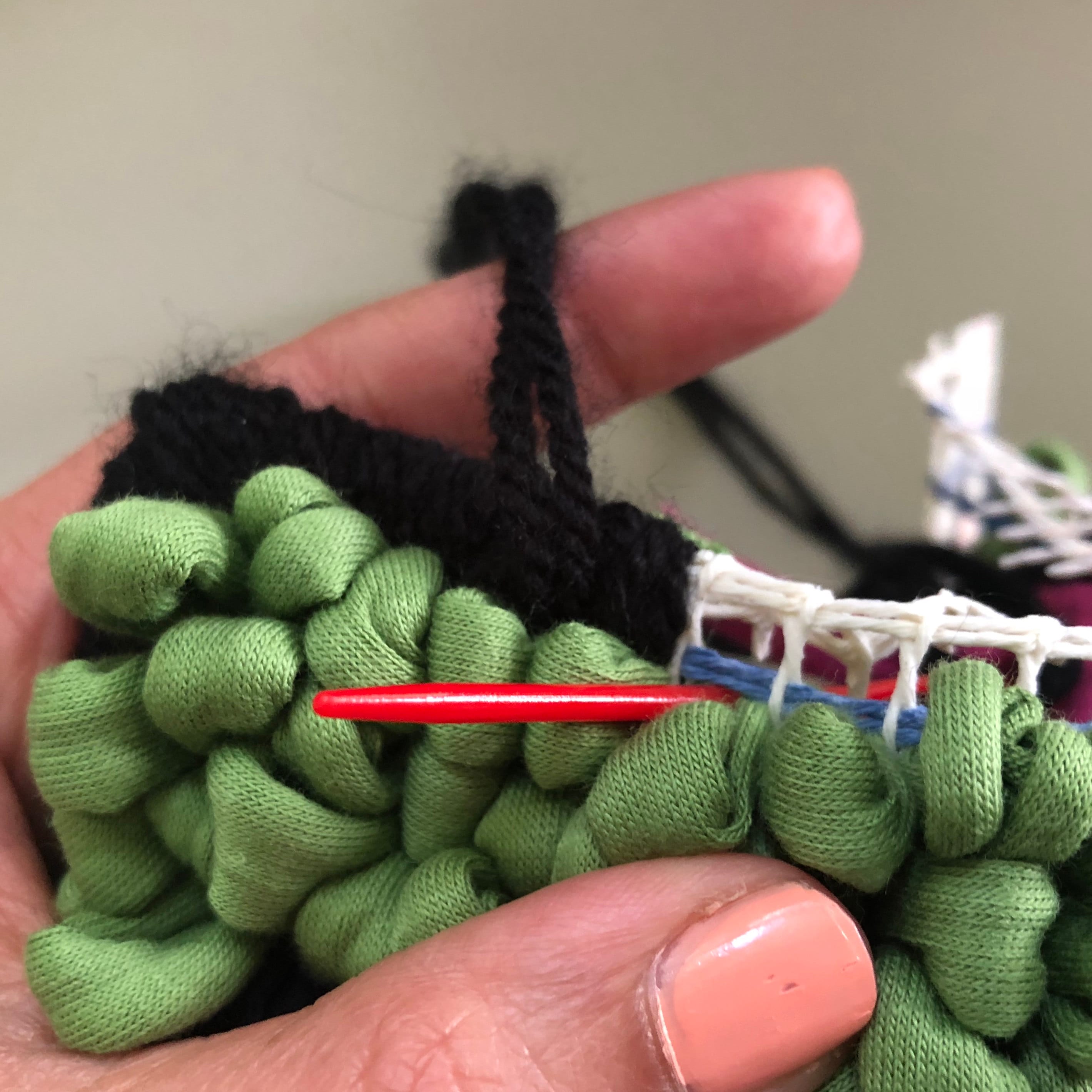 I used aran weight acrylic yarn but pretty much anything will work for this.
Now you might be thinking about all those ends? you could of course sew them in place with thread, but I wanted to make my rug non slip so I went for the glue gun option.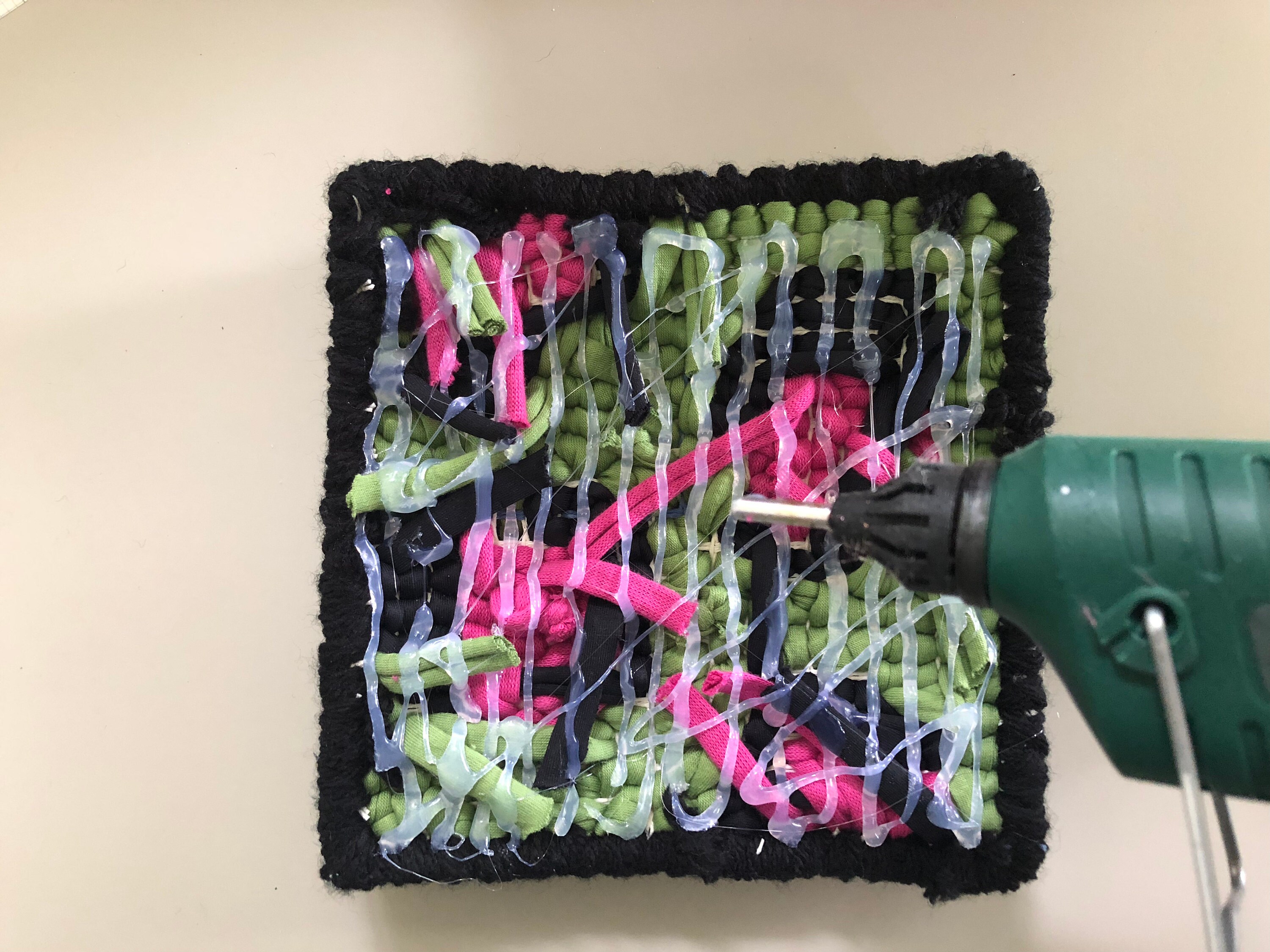 And there you have it. It's pretty straight forward but I have also made a YouTube tutorial showing you each step. You can find it HERE
I hope you have been inspired to try rug making, please tag me in your makes, I'd love to see your work. Find me on instagram @make.e or on FaceBook Make.E