Right! It's about time I talked to you about my 2nd love, polymer clay, specifically Fimo. I use fimo mainly to design crochet hooks, however over the last few months fimo is a material I have been exploring more and more. I am not the only one, if you are a crocheter like me then you won't be a stranger to the amazing hook designers out there, it is becoming increasingly used by designer makers to make uber cool jewelry, and if you have seen the latest issue (issue 92) of Mollie Makes magazine, you will see my marbled cake stand in there made from Fimo. Gone are the 90's, polymer clay is an easily accesable, simple to use material that can be used in endless ways.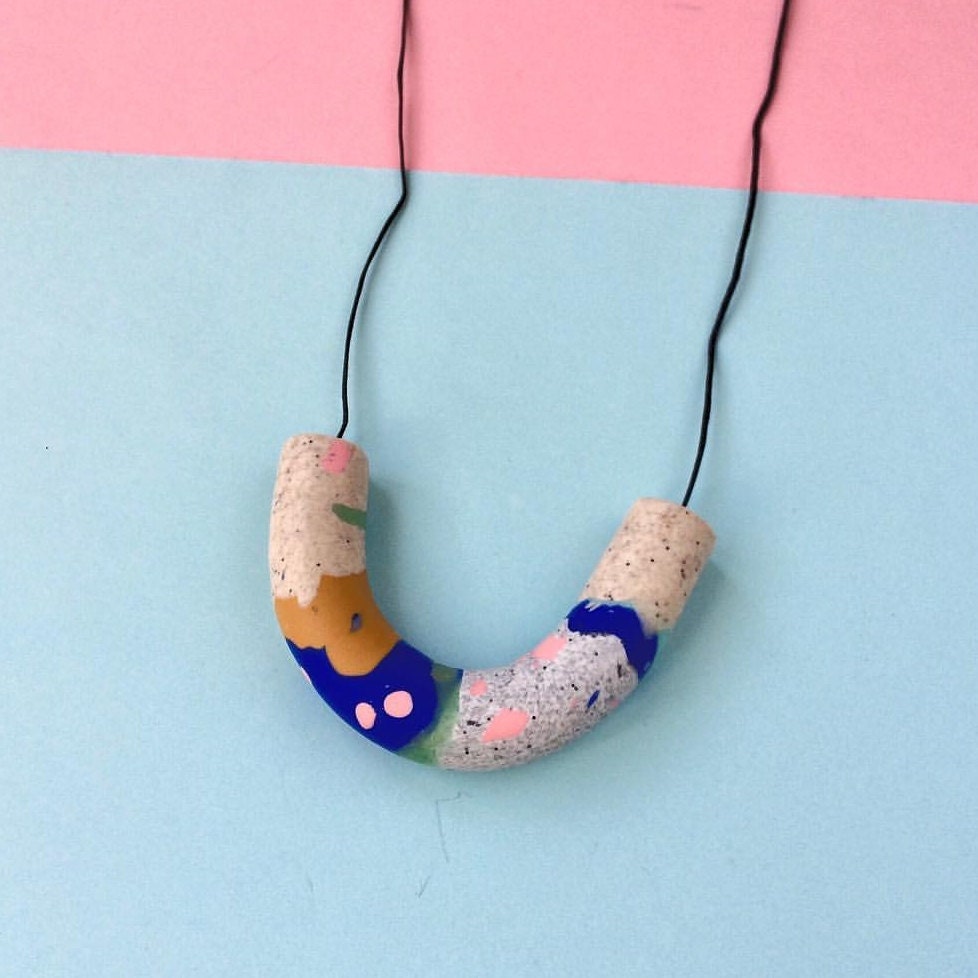 NECKLACE BY @aspoonfulofmint
How about a tiered marble cake stand?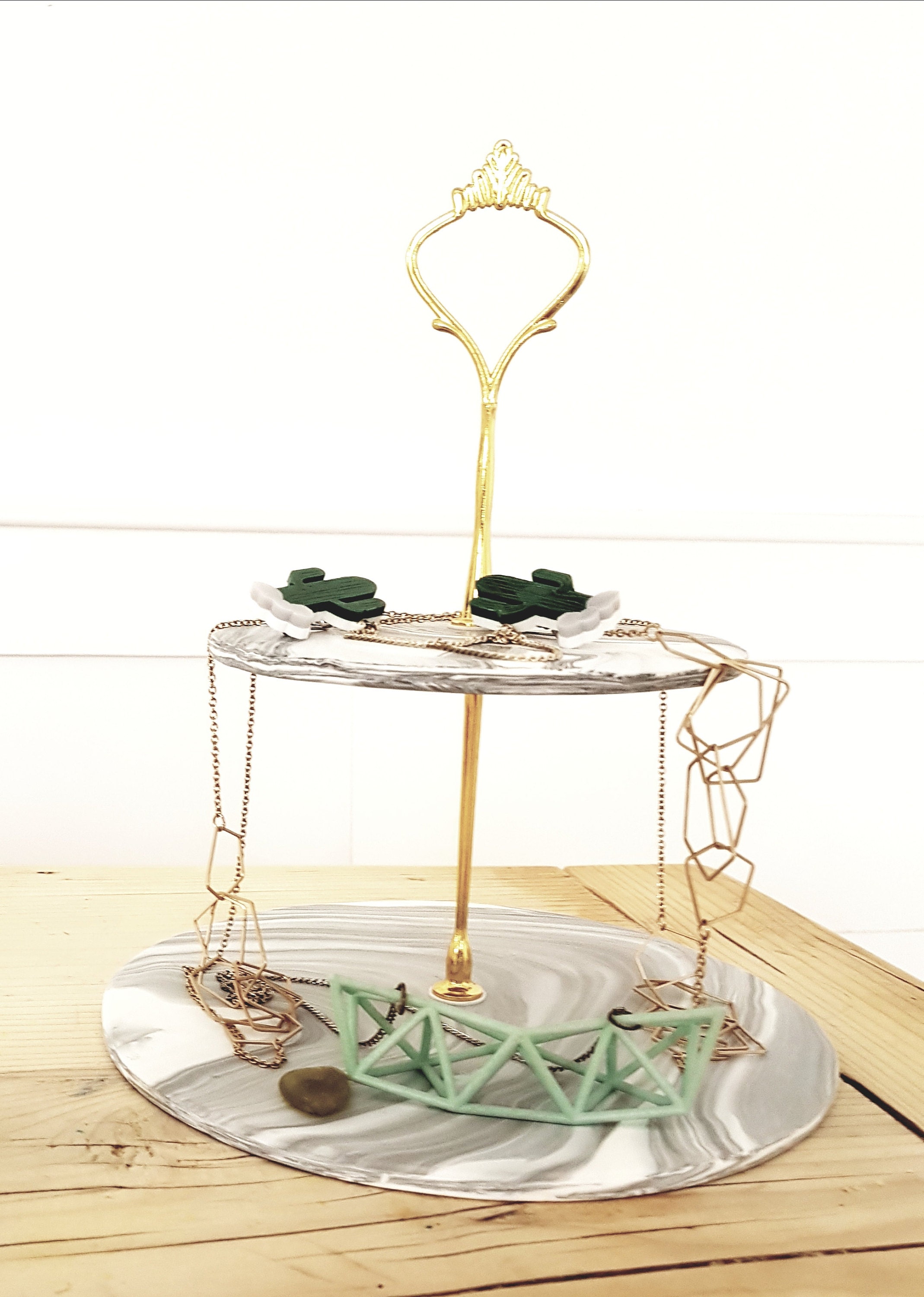 So to get you started here is a quick tutorial to make a super chic, bang on trend marble effect ring cone. I have made these for teachers gifts and birthday presents, they take no time at all.
Grab some white, grey and black fimo, you will only need a smidgeon of the black and grey.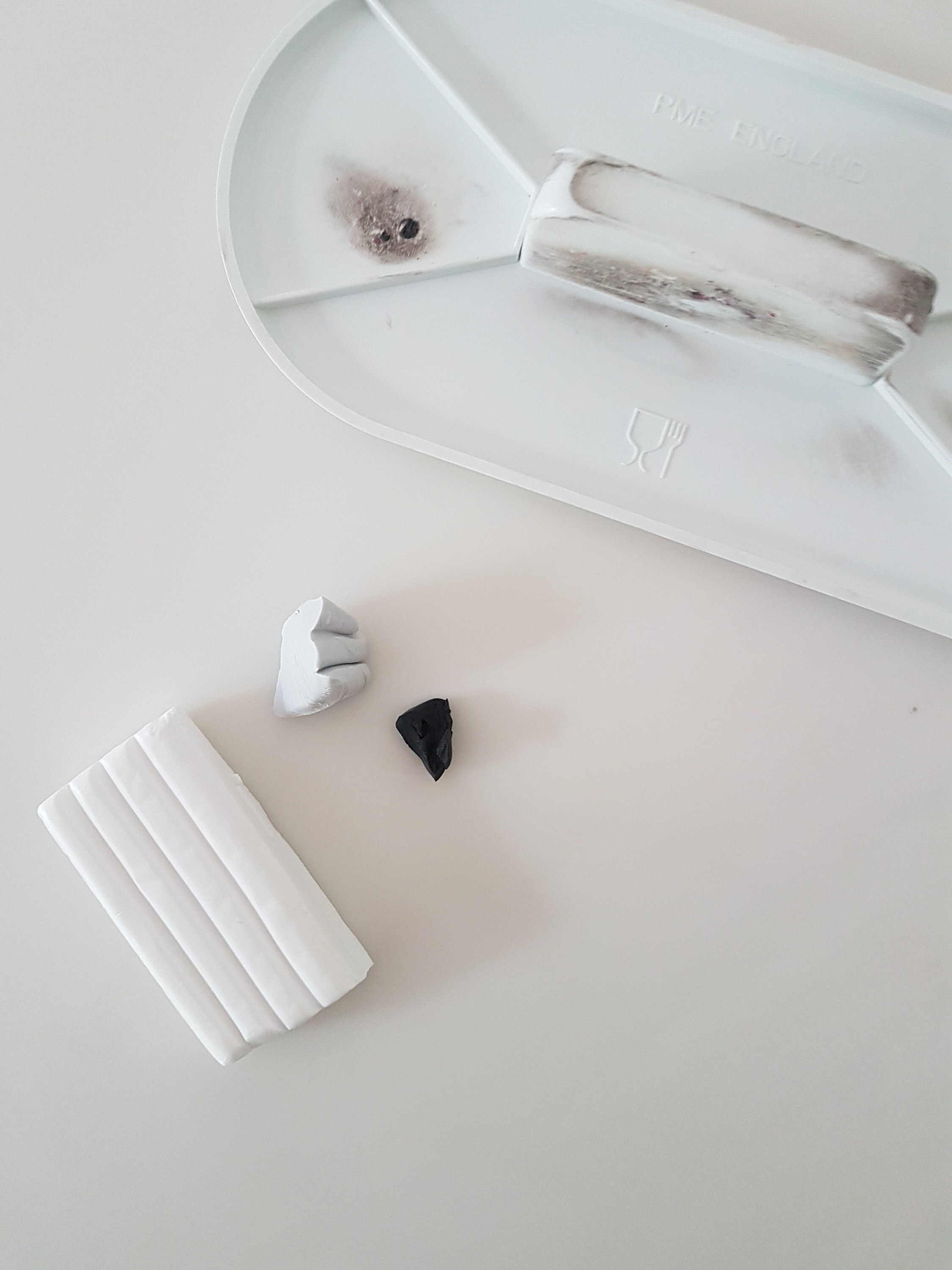 mix you fimo together , keep working with the until you have a plumb sized amount of marbled fimo.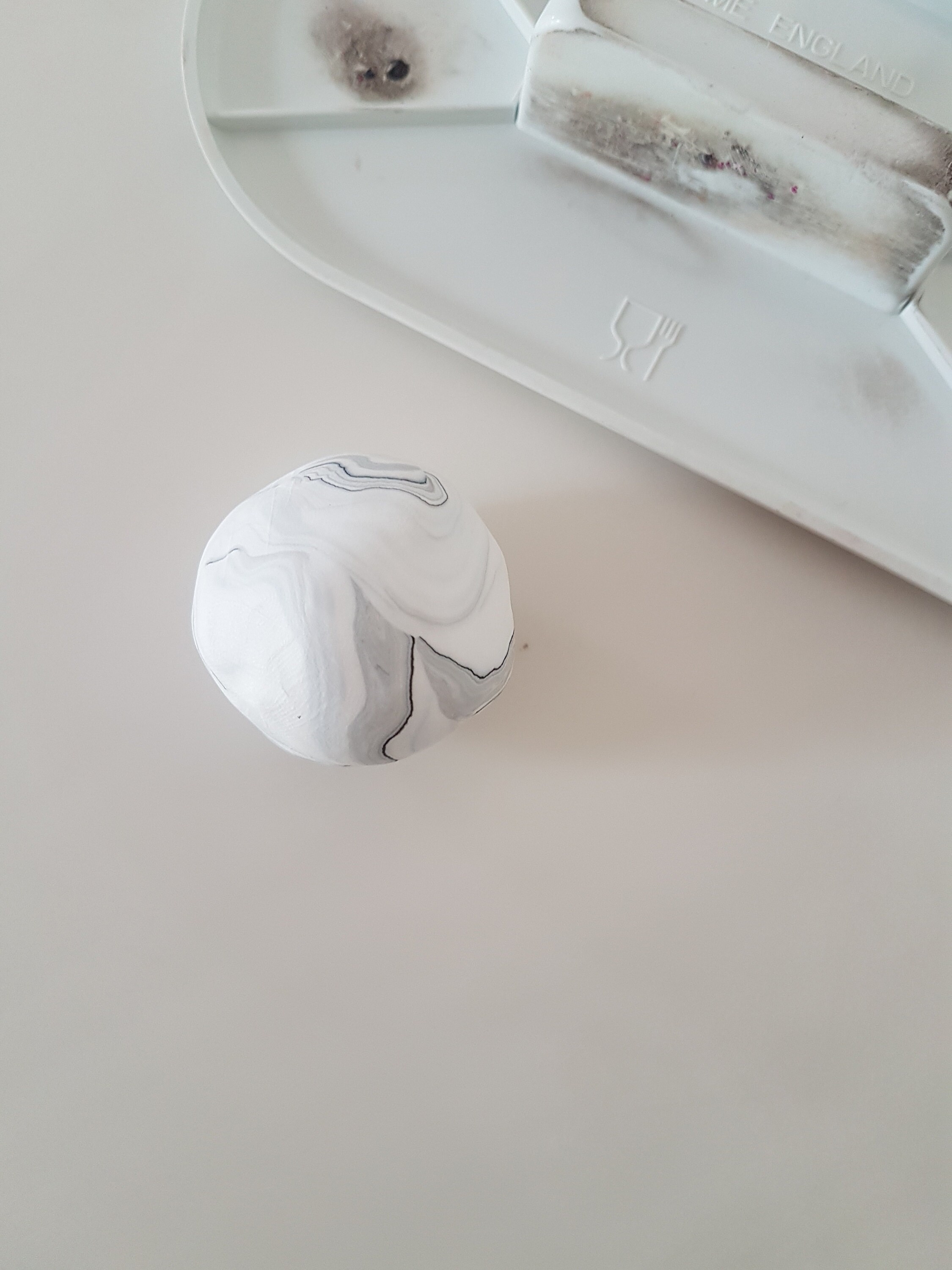 using an icing smoother, roll the ball with one end of the smoother angled toward the table or flay surface. This will give you the cone shape.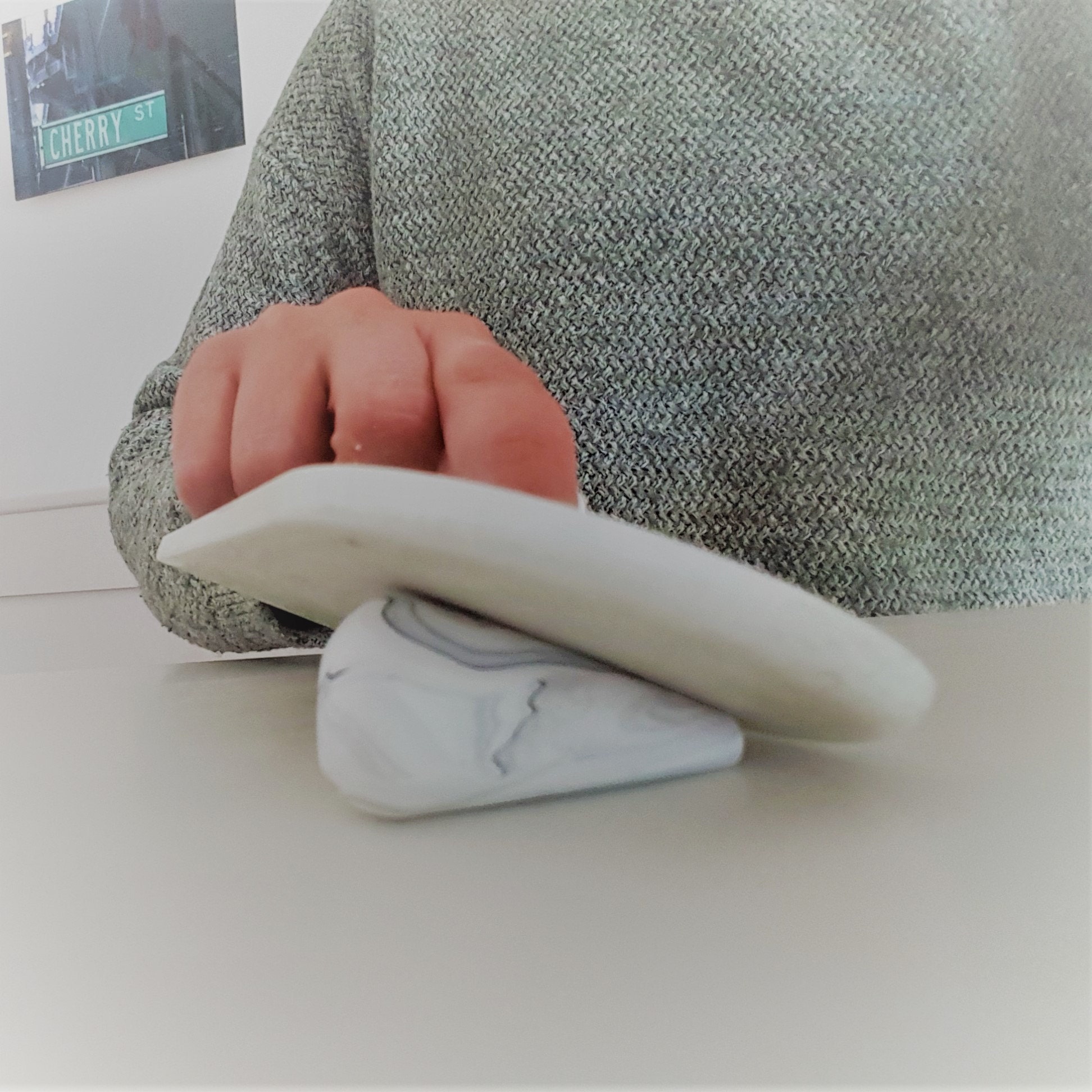 stand the cone shape up and gently push the fimo down to flatten the base of the cone.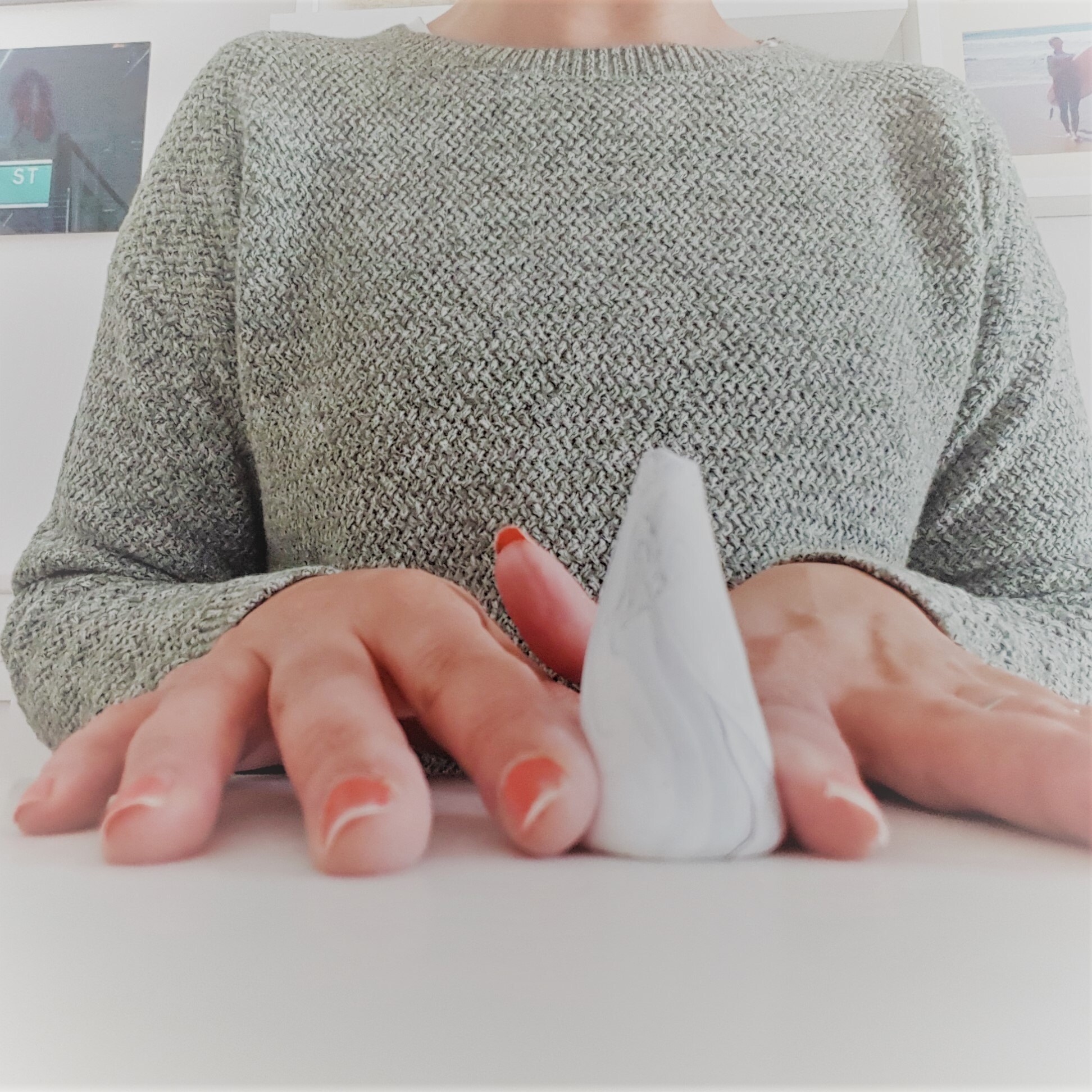 roll the cone again to smooth out any finger marks, lumps and bumps. place on a baking tray and bake as directed on the packet. (30 mins at 110 degrees).
And TA-DA!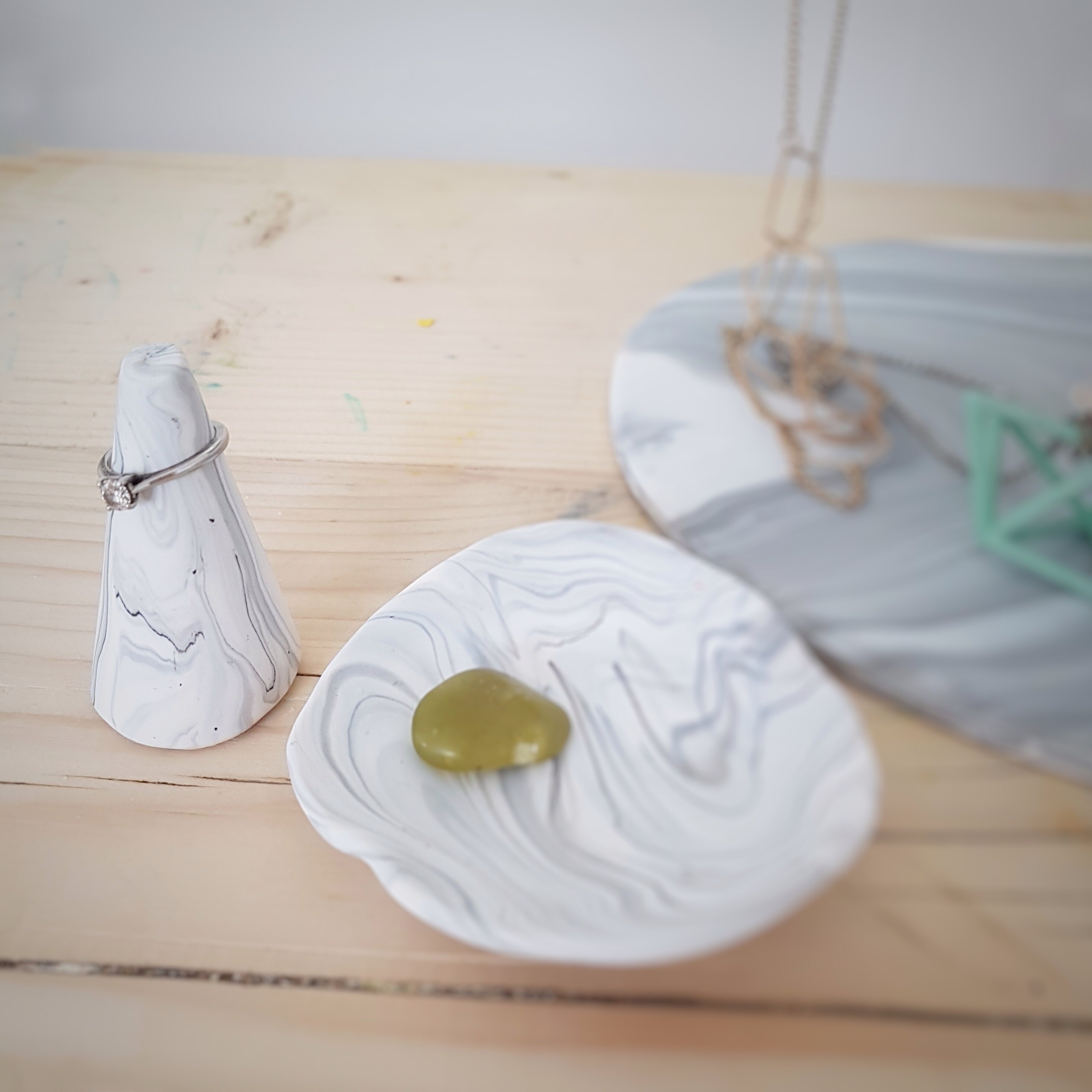 Happy making x