Ok so this one is a bit off the wall I agree, but it was an idea that had been buzzing round in my head for ages. I love instagram in fact I pretty much live there. I love it for inspiation and being part of such a buzzing fun creative community. So when I saw an idea pop up in my feed by the ever genius @ficklecraftroom, making neon sign wall hangings using ply wood board. "ping" a little light bulb moment went off in my head..."would that work on a cushion?" I thought to myself. Now I must admit I am quite a craft hoarder, and to those who know me well it won't surprise them that I had some battery operated LED lights in my stash. They are incredibly easy to get hold of, again I always start with Ebay for this kind of thing.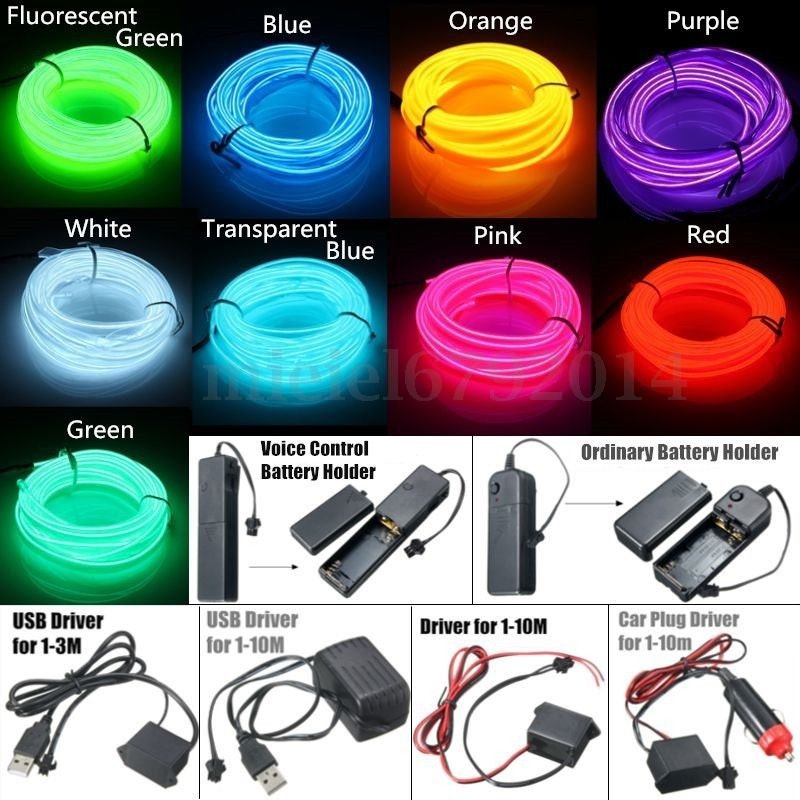 You only need a metre length, so pick your colour and start thinking of designs.
For the cushion itself I used Patrons Fab Big, you will want something that will work up a firm fabric so your design will hold its place. I also used a 10mm hook, you might want to go down a hook size if your tension is loose.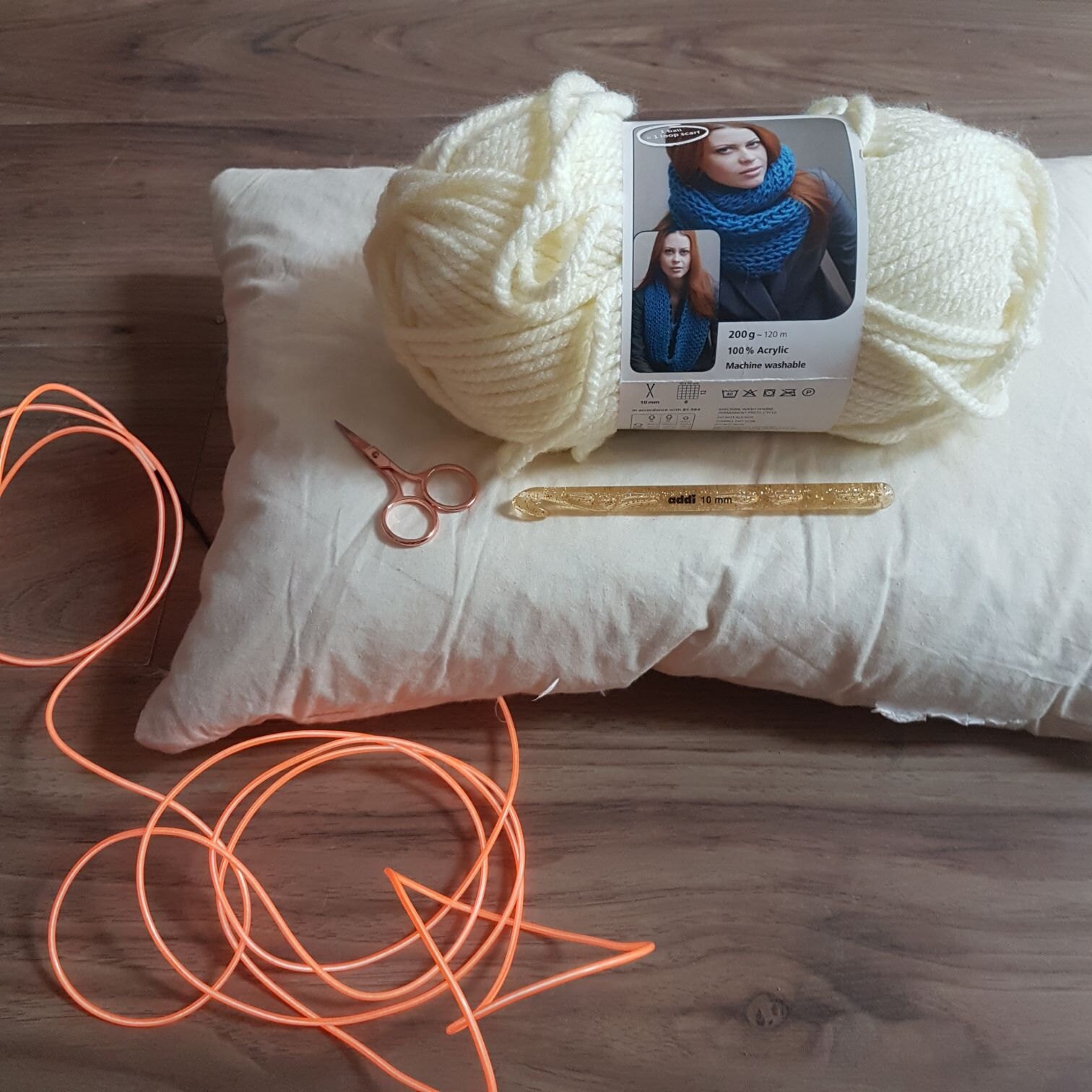 To make the cushion I chained a length about an inch shorter than the width of my cushion. then working in rows I alternated between dc (UK terms) a row then htr a row just to add some interest. I stopped once my work was long enough to cover the face of my cushion, then fasten off.
The next part is up to you but I sewed the front of my cushion to a fabric back to make an envelope cushion. You could crochet the back but you will definately need another ball of yarn to do that. I chose an envelope back so that the battery controls for the lights had somewhere to live and could be easily turned on and off.
So now you have your cushion, you need to sew on your lights.... EXCITING!
First thread the end of your lights through from the inside of your cushion so all the controls are hidden. I put the cushion back in before I started sewing so that my design wasn't destorted once it was stuffed.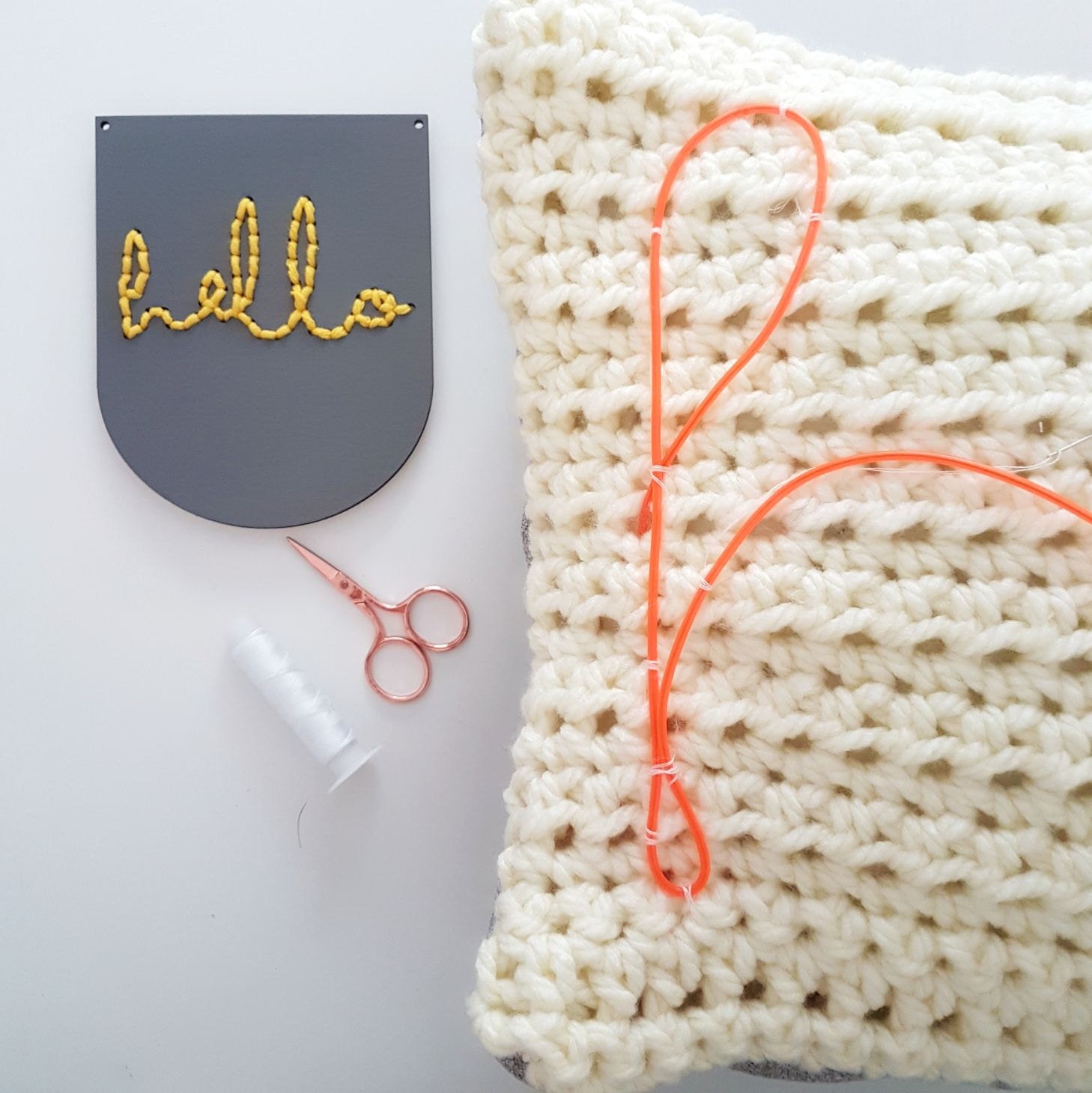 I used my @cottonclara wall hanging as a guide to work from then positioned the light cable and secured it in place with a couple of stitches of cotton thread. I chose not to use yarn  to secure the cable in place because the cable doesn't shine through it very well. 
It took a while to play around and get the spacing right so give yourself time and a cuppa to help you make the magic happen.
Once you get to the end, tuck any left over cable back into the cushion so it's hidden. you may want to leave your cushion as it is, but I felt mine needed something else so I added some pompom trim. I ended up adapting a bobble stitch blanket trim stitch to do mine.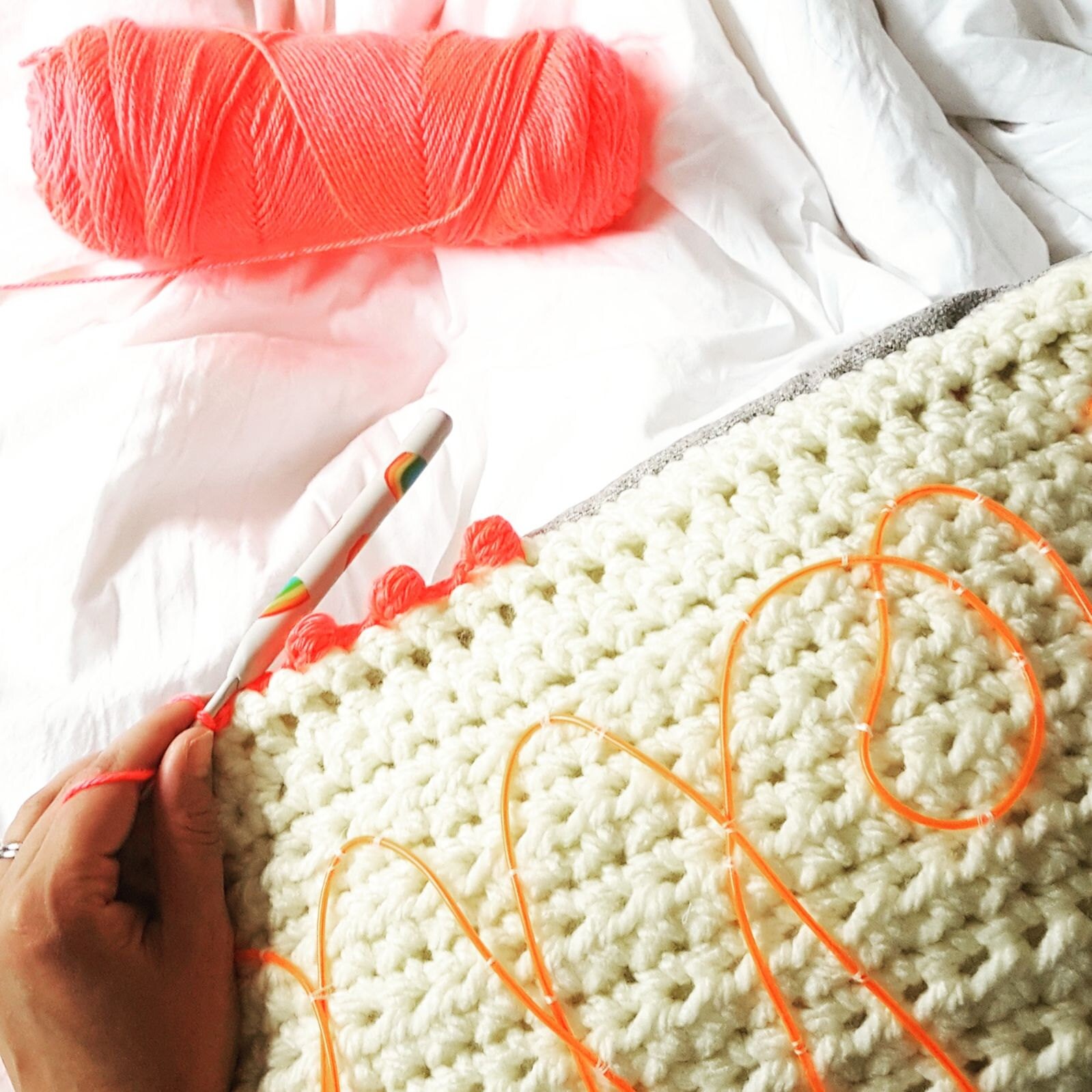 MAKING THE POMPOM TRIM
Using any DK or Aran weight yarn and a size 4mm hook attach your yarn to the middle bottom of your cushion. 
Ch4, insert hook into 3ch from hook, increase 6tr into same stitch just as you would a bobble or popcorn stitch. ch1 to secure the bobble, ch1 again, then slip stitch into the botoom ch st under the bobble you have just made. 
ch4, slip stitch approx 2cm along to join then make another bobble as above, continue all the way round.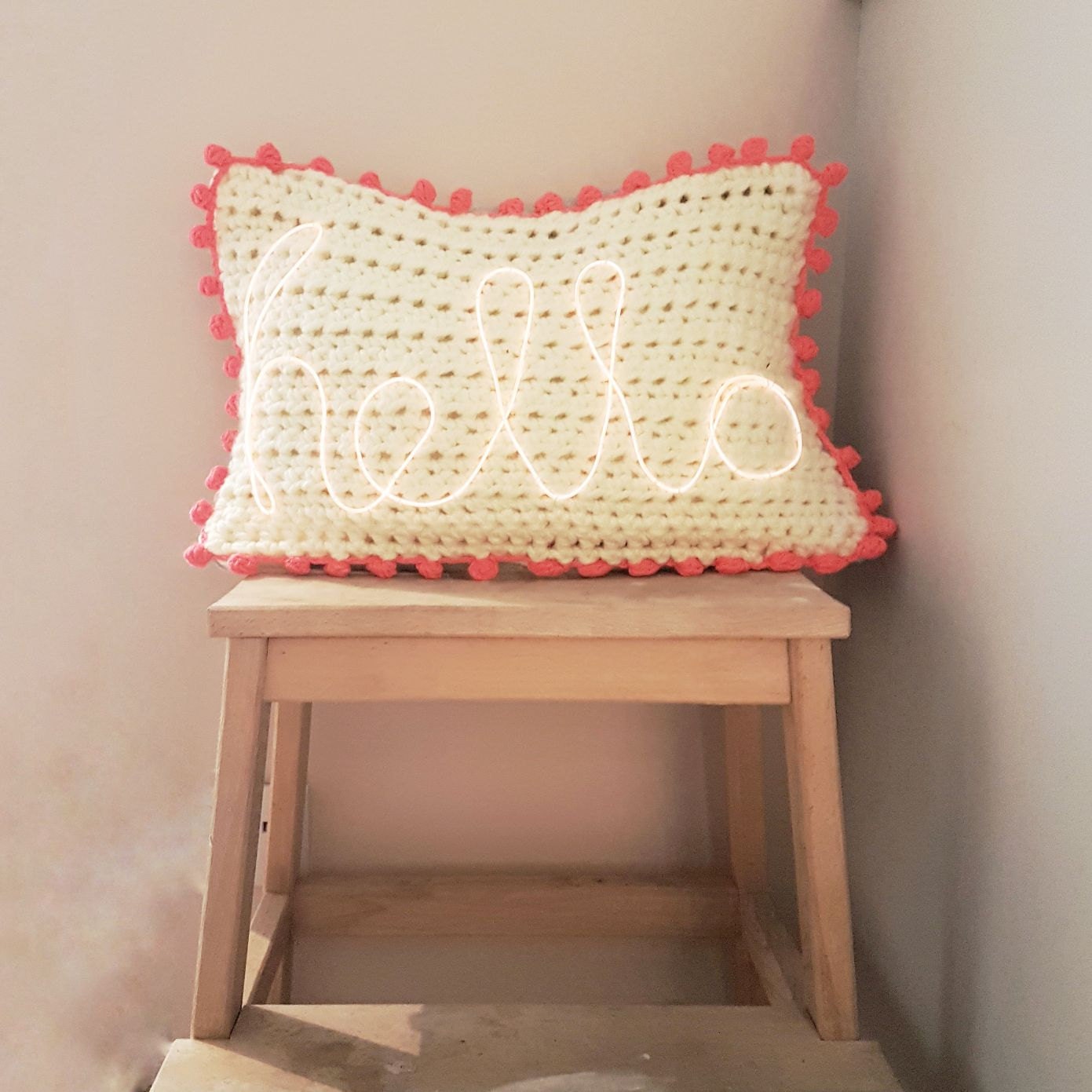 Ta da!!!! you have an awesome sign cushion!!!! don't tell me you aren't excited!
I really want to see your makes so please tag me in them using #makeemakes or tag me @make.E on instagram.
My ideas are my own and I love to share my ideas and work with you, please credit the designer. Thank you xxx