Neutrals, textures, natural fibres are giving me ALL the feels. For a while now I have had an obsession with raffia macrame. There is something beautiful about the layers and wild movement raffia has, not to mention the sound it makes when you brush against it. Instagram has some completely breath takingly stunning pieces that can't help but inspire the creative mind.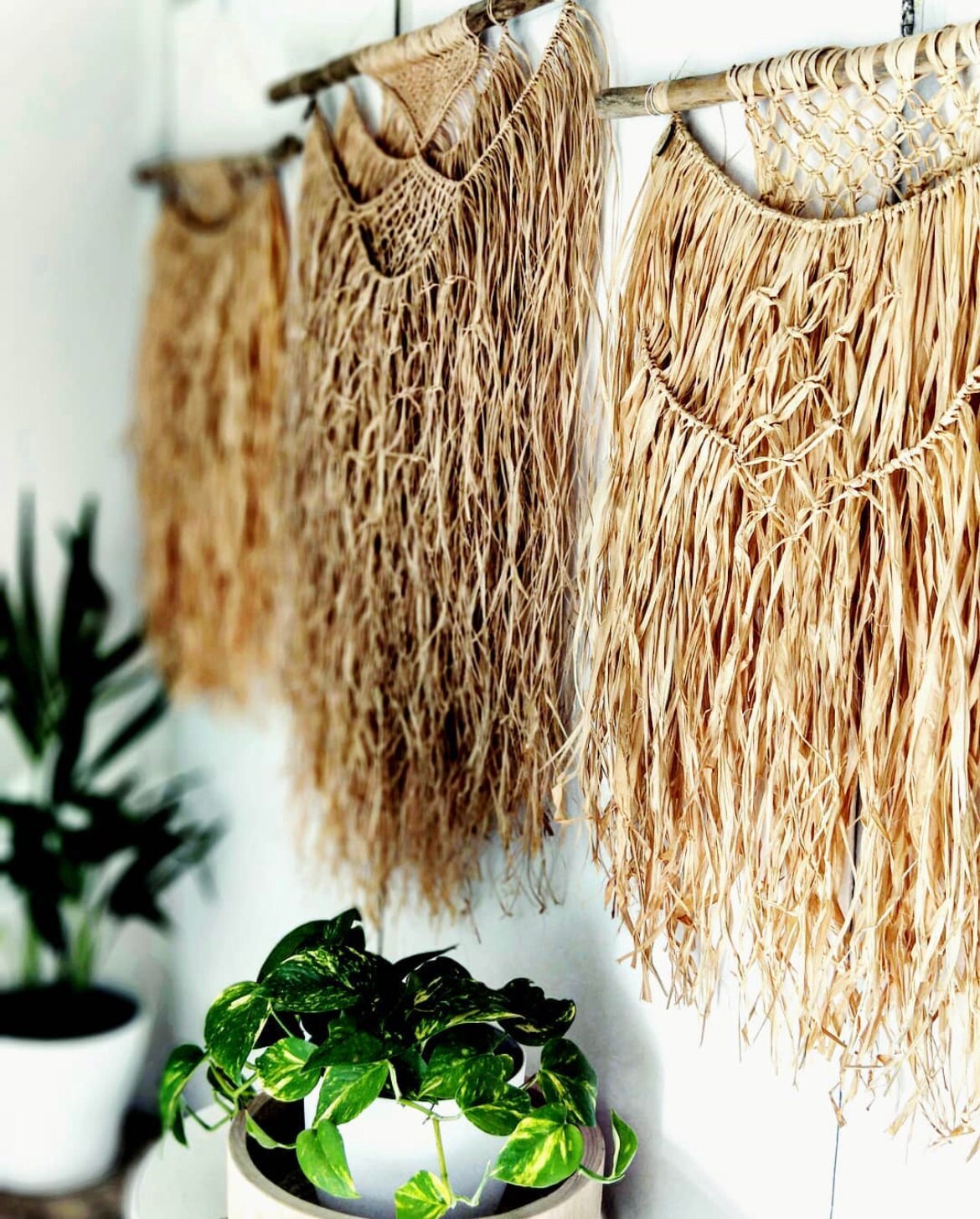 photo credit @houseofellery
I absolutely want to create a large art piece, but you can create a huge impact with very little materials and as I'm currently on a mission to use what's in my stash I went for a smaller make.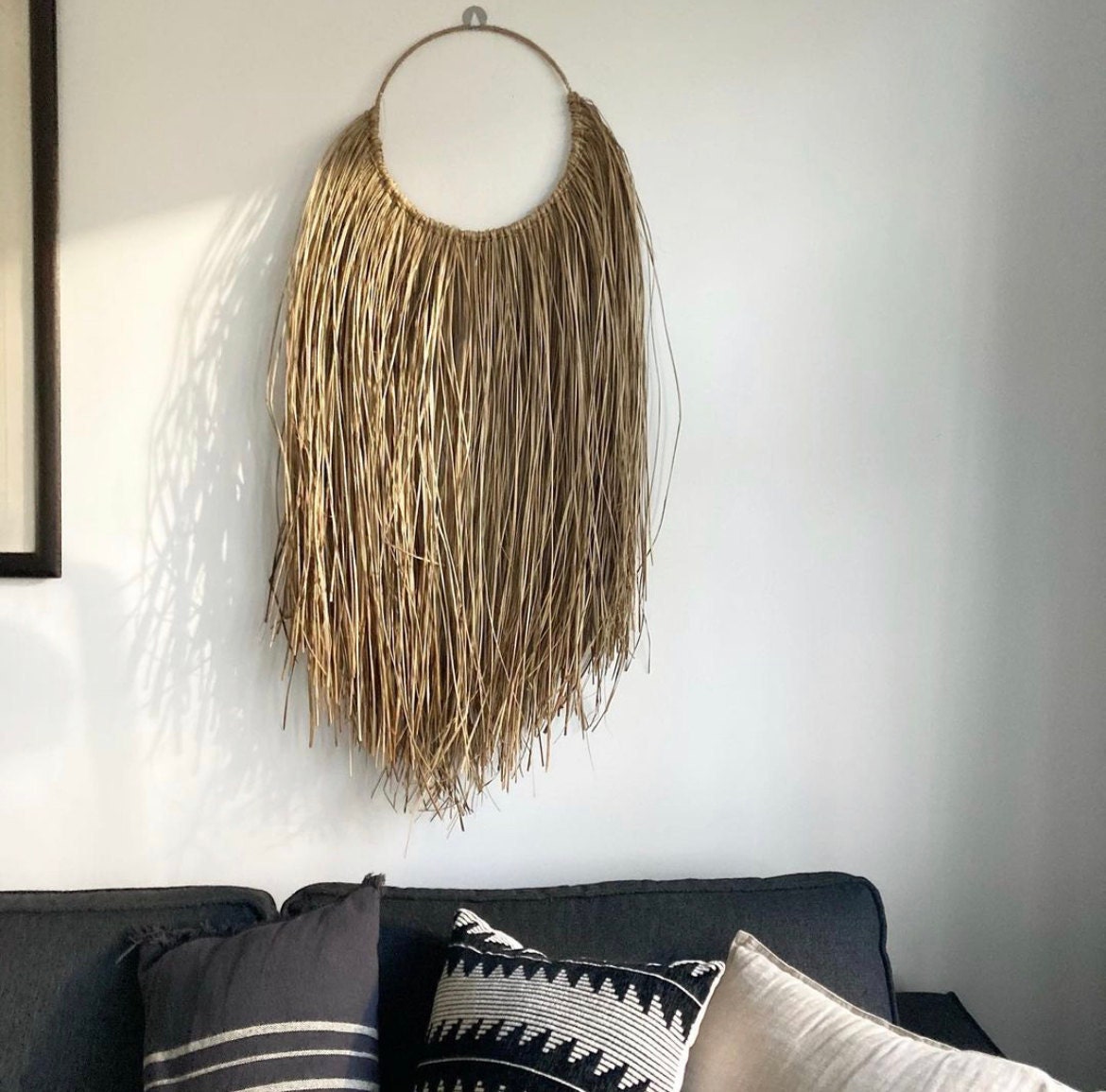 photo credit - instagram @by.ve.ra
Create impact with very little effort. 
You will need:
Raffia
embroidery hoop
scissors
acrylic mirror (SAME DIMENSION AS YOUR EMBROIDERY HOOP) - This is optional, the wall hanging will look equally fabulous without the mirror.
Glue gun 
Command dammage free velcro hanging.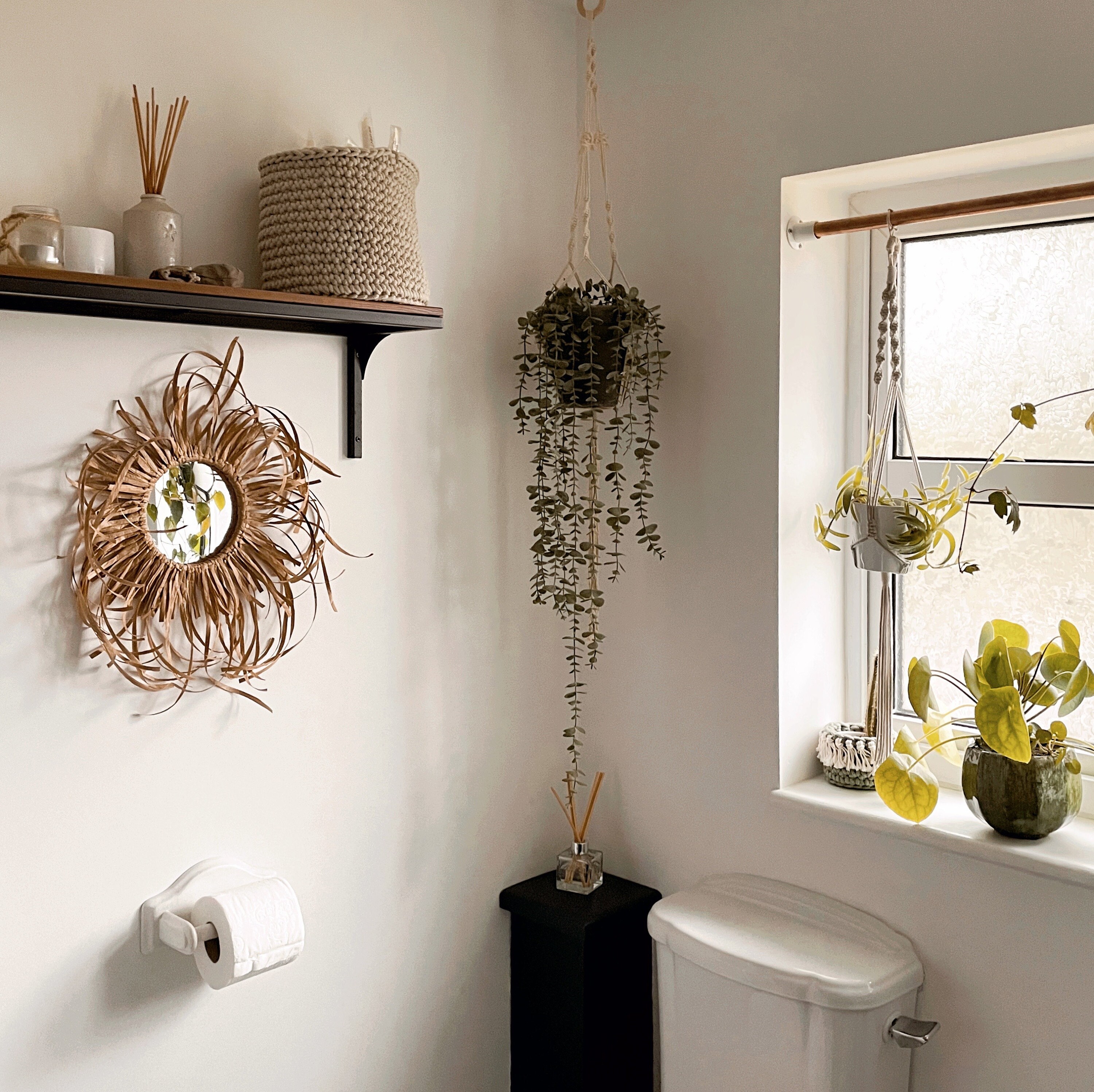 Seperate your hoop and take the inner hoop. 
Cut lengths of raffia approx 20-30cm long.
Fold length in half and put looped end under the hoop, take the ends and thread them through the looped end securing around the embroidery hoop.
Continue round, add in longer lengths for more movement and texture.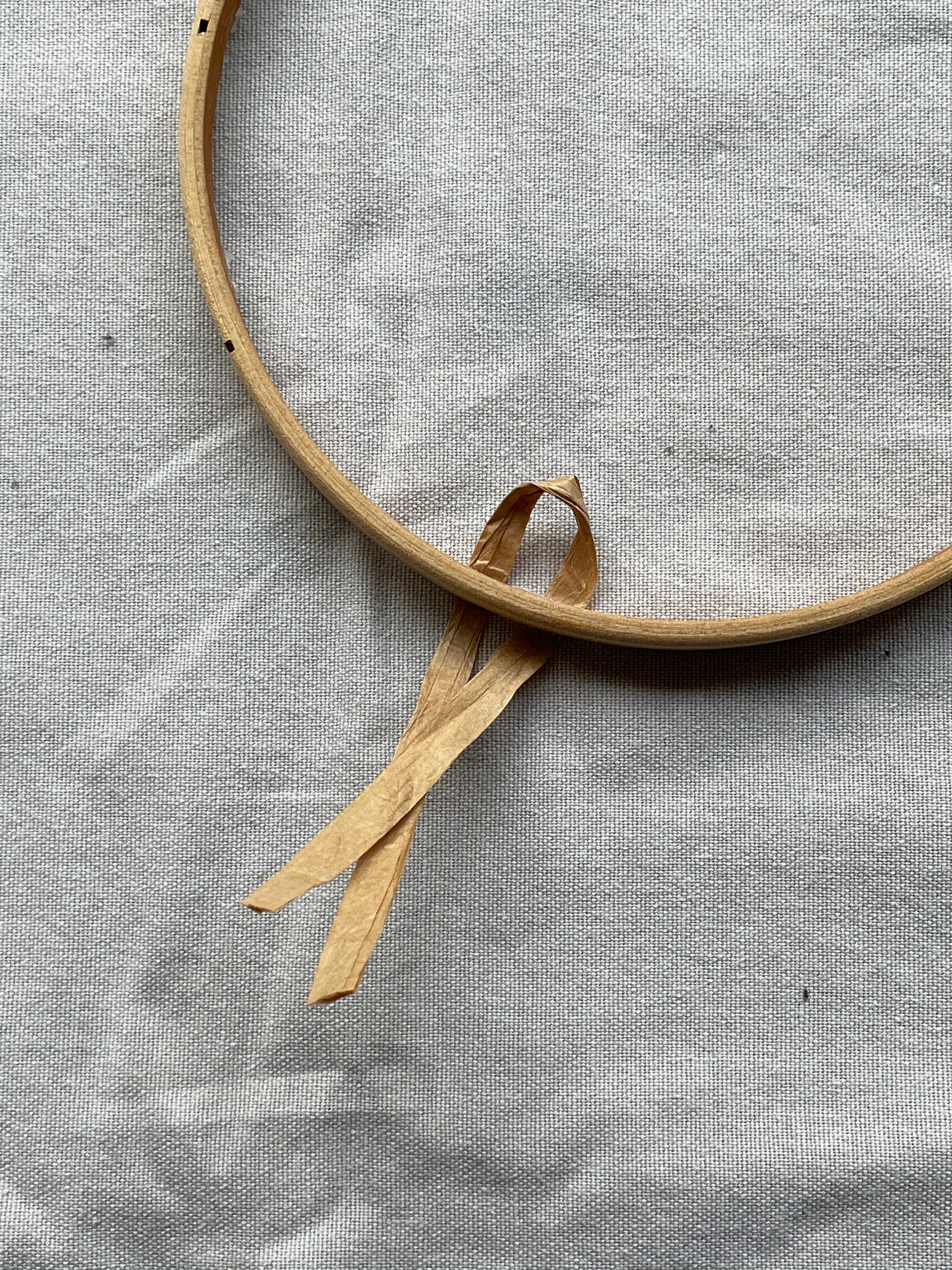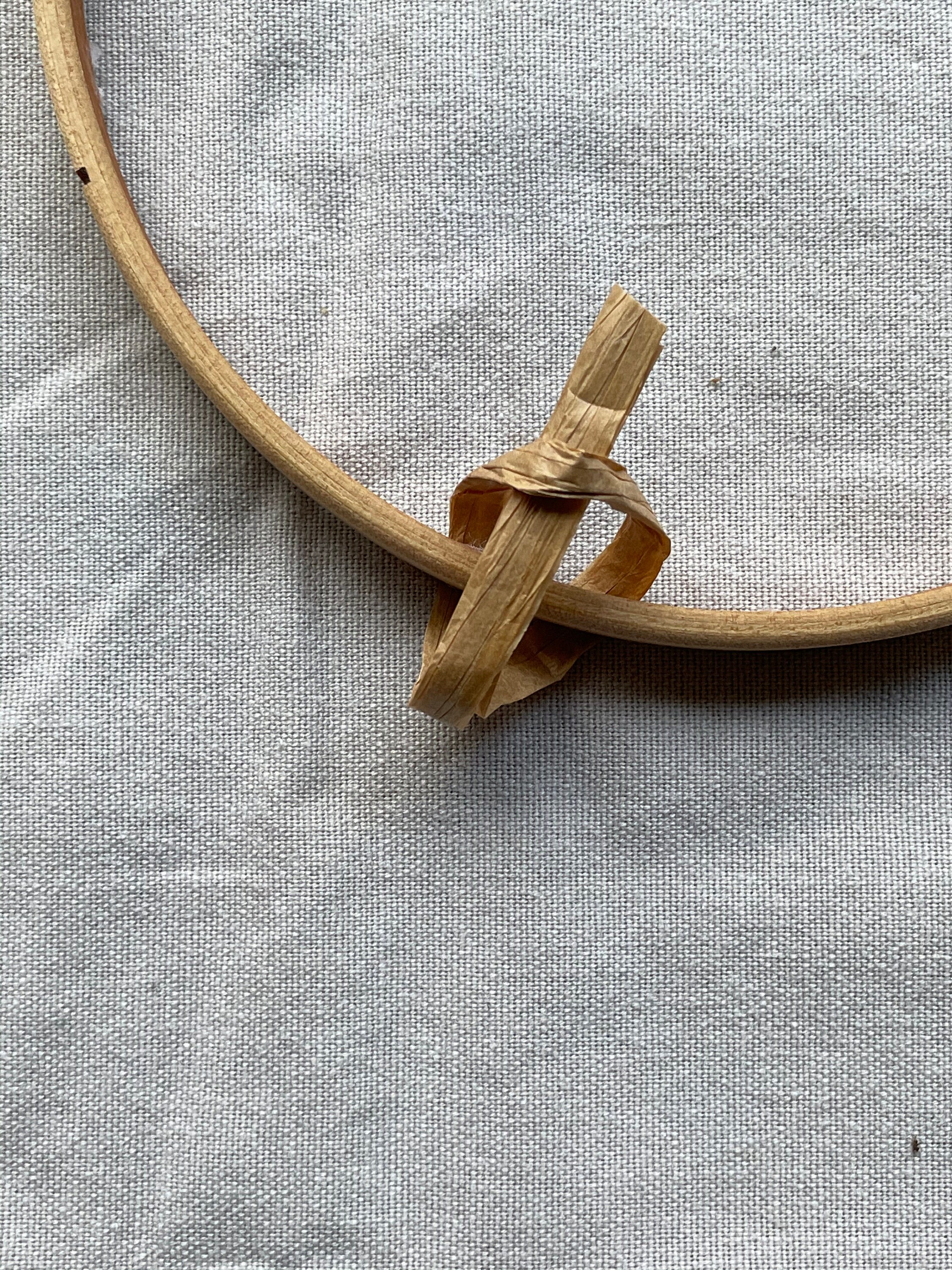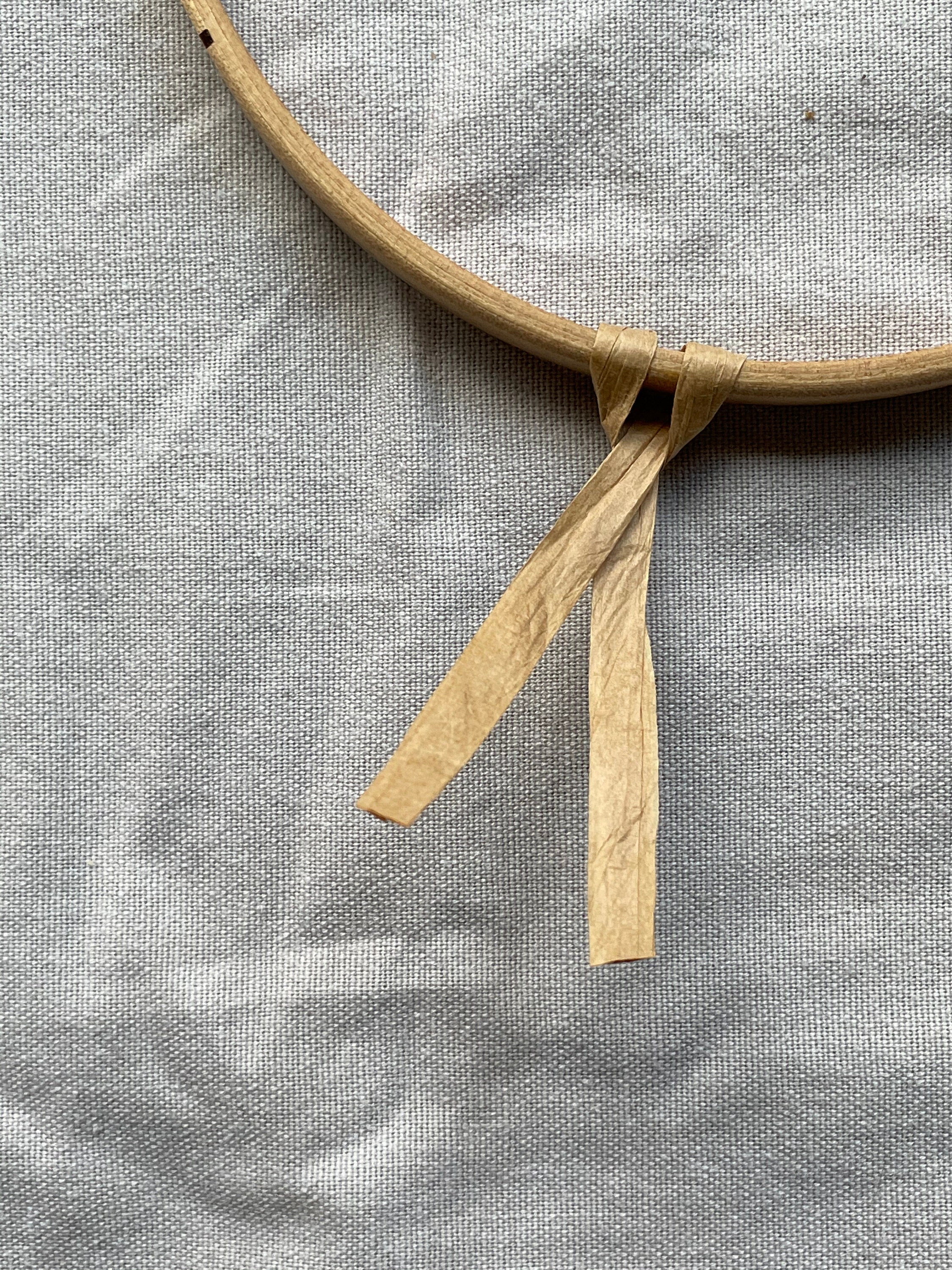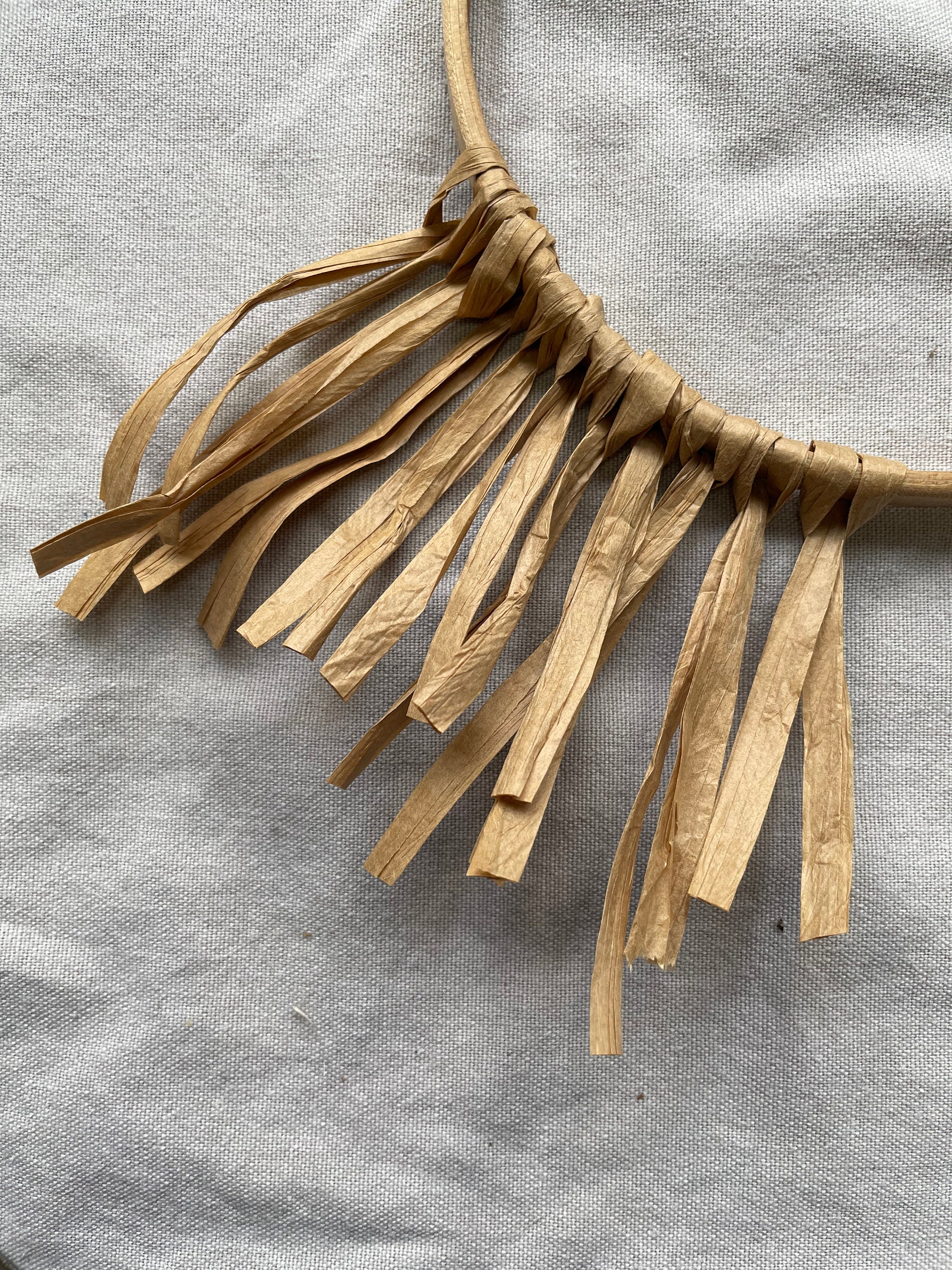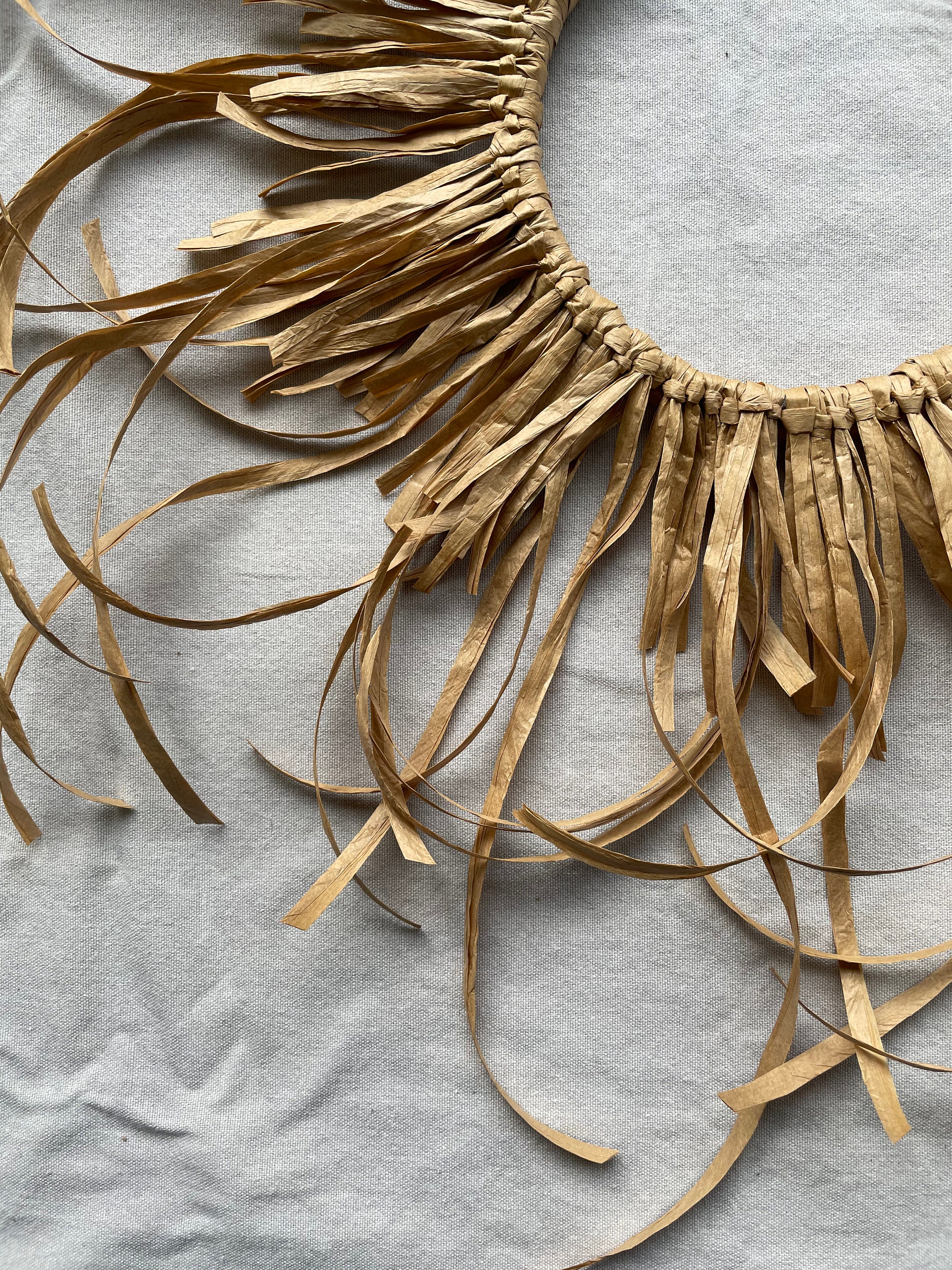 Once you are happy with the look of your raffia, put the outter hoop on, this willhold your raffia firmly in place and help it stand.
Turn your hoop over, front side face down. Before you attempt the next bit, make sure you have peeled off the protective film from your accrylic mirror disc. Acrylic mirror discs can be found easily online, they come in many different sizes and dimensions. Check Ebay CLICK HERE  for some options.
Using a glue gun, glue the mirror disk in place.
Add a Command velcro hanging. Stick up... DONE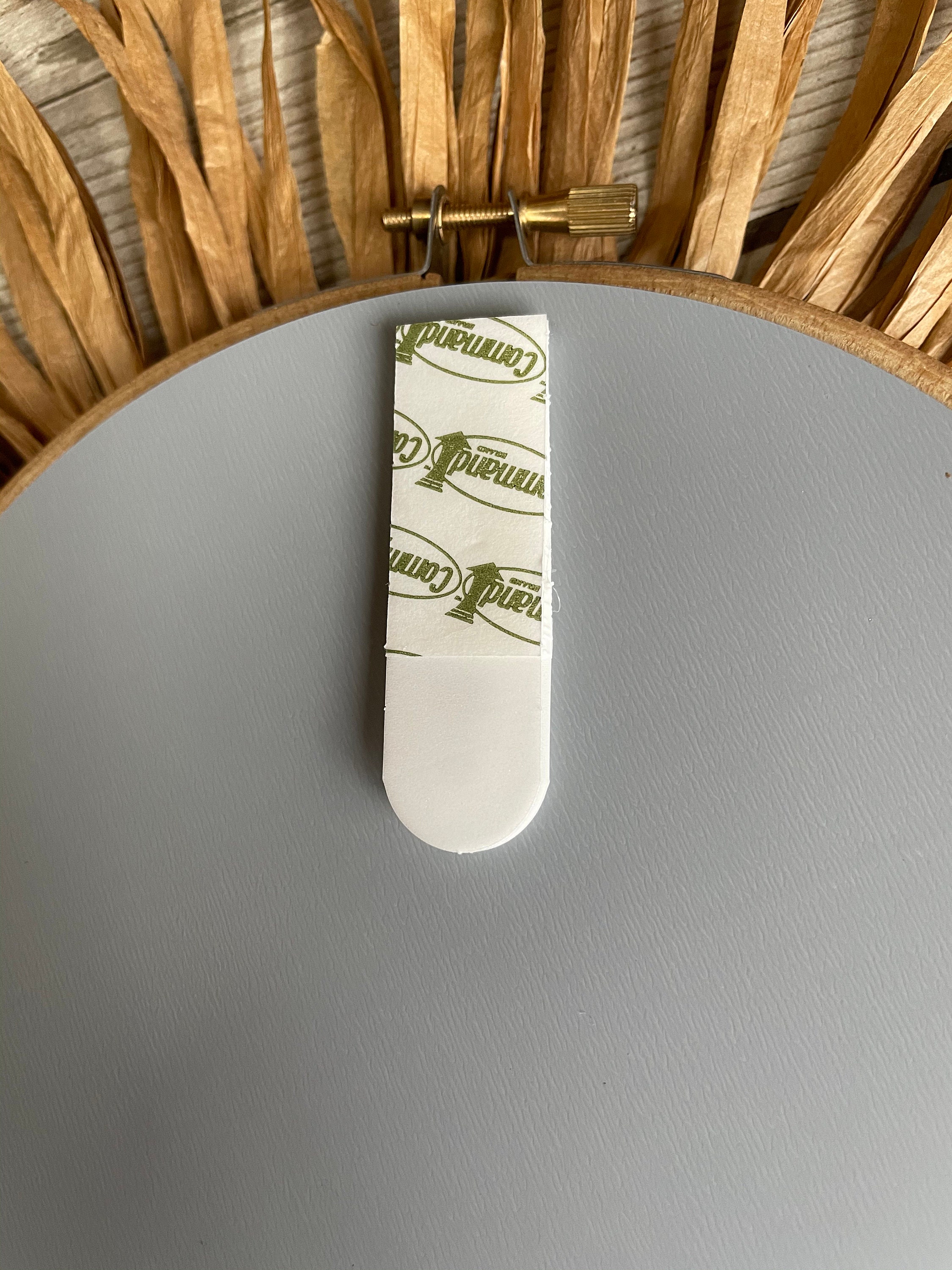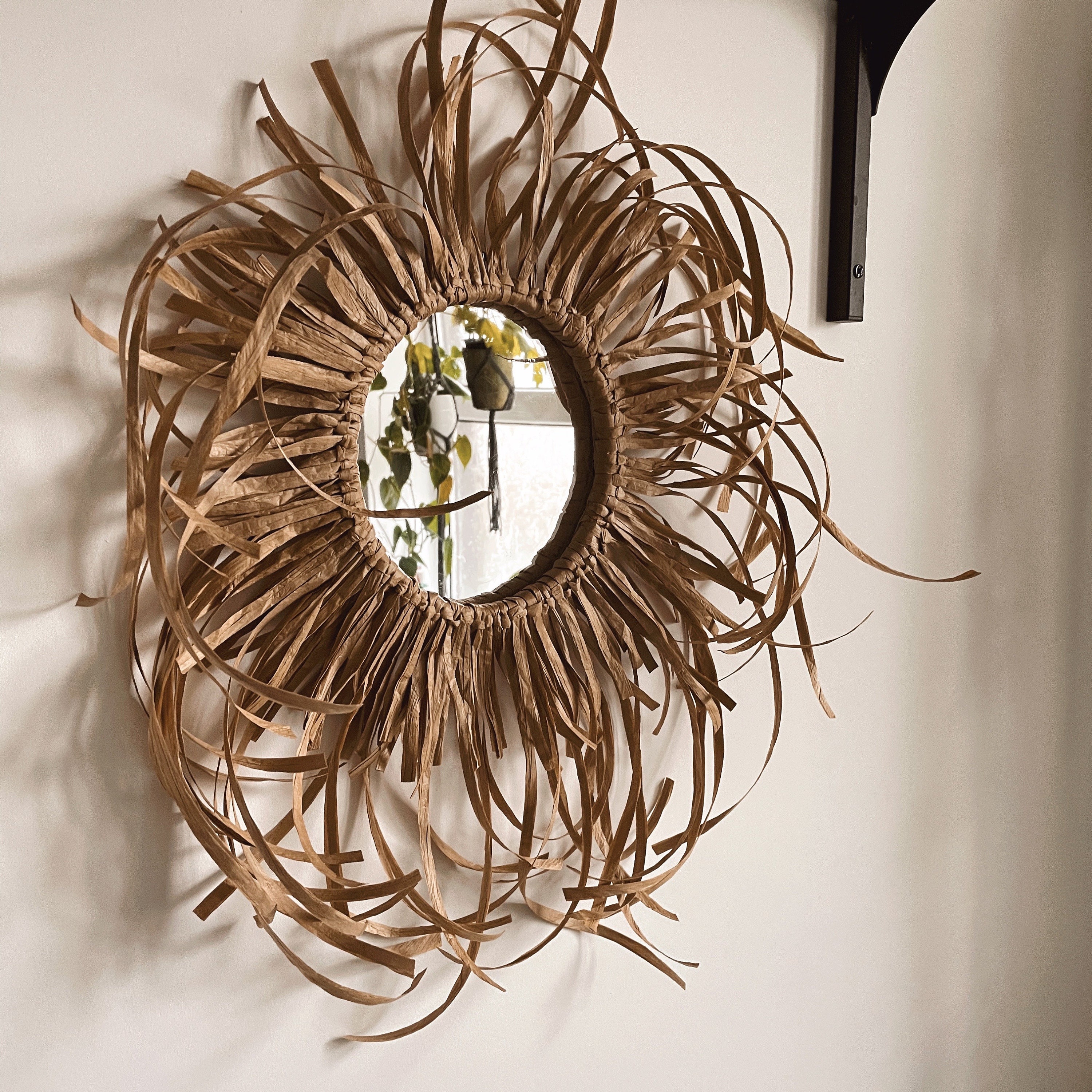 Of course you don't have to use a mirror... create a piece of art for your wall...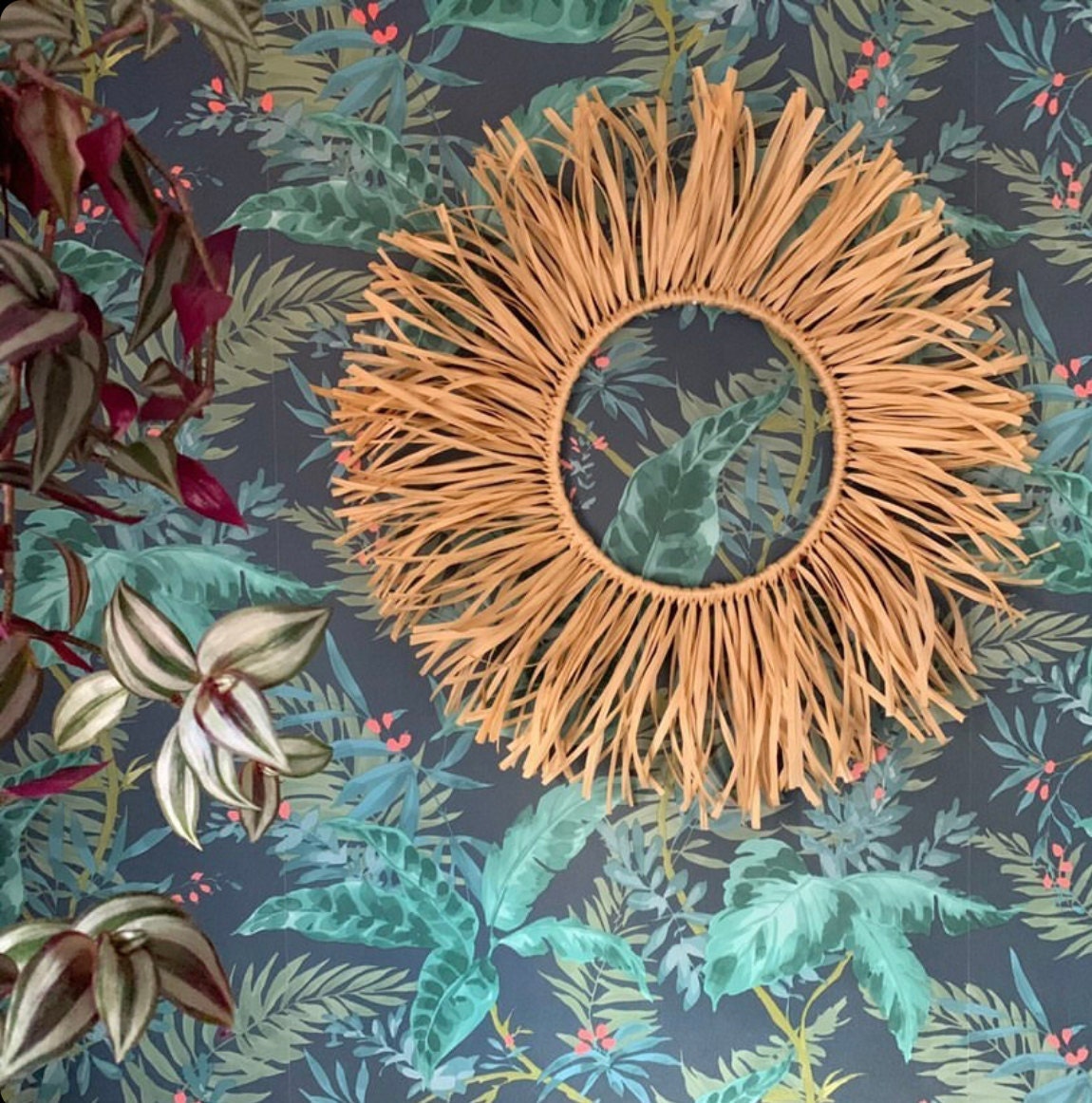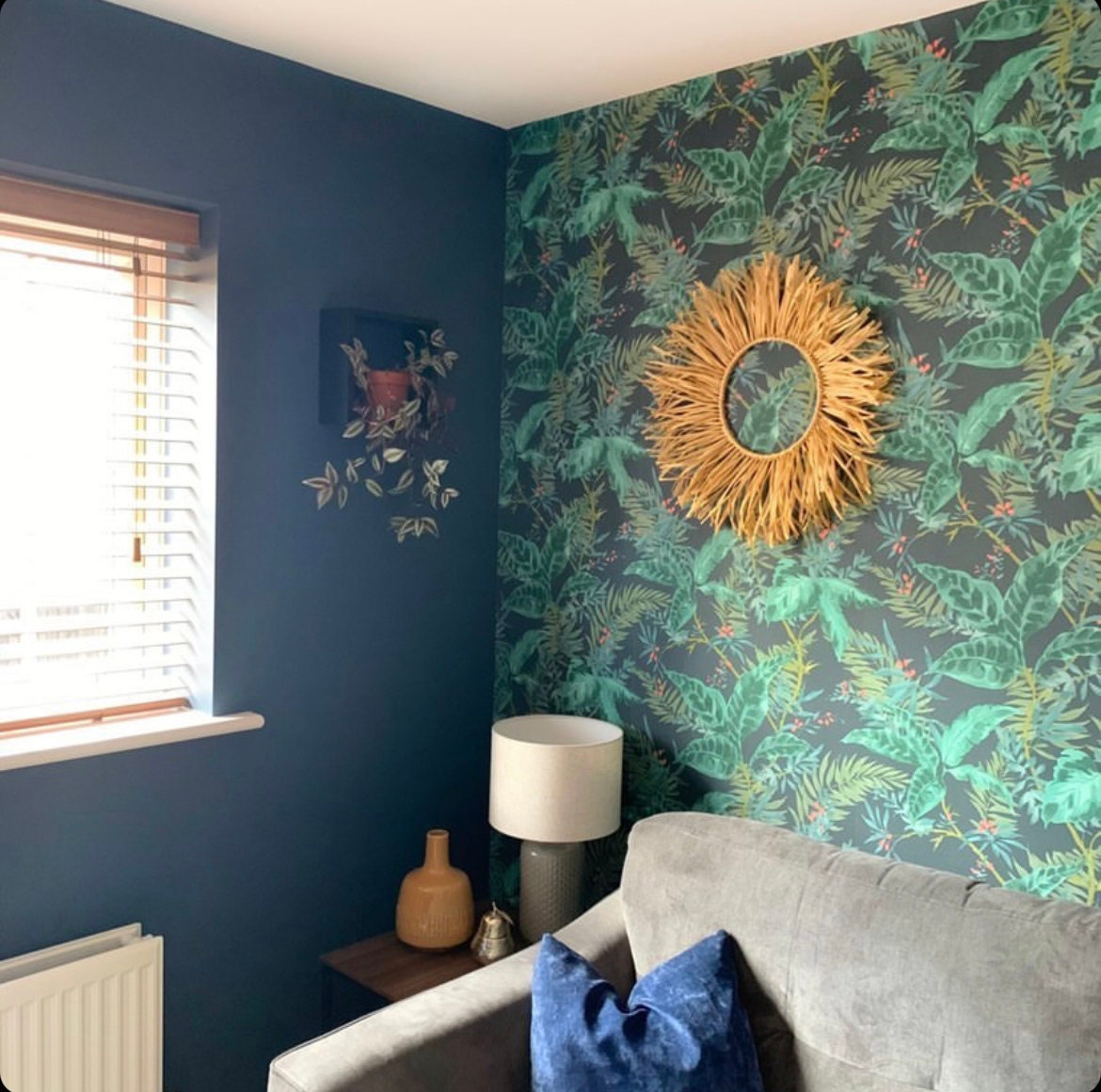 Image credit Intagram @therowellhouse
Thank you for checking this tutorial out, I'd love to see your raffia makes. Please tag me @make.E on instgram and pop over and follow me for more craft ideas and inspiration.